Analytics as a Service
A comprehensive approach to data analytics has become a strategic imperative for leaders charged with making the critical decisions impacting their businesses. We can help you implement and manage an agile information management program that assesses and aligns your people, processes, and technology systems to help you make smarter, data-driven decisions.
Learn more about this service >
Insights as a Service
We help clients take an integrated approach to the design and purposeful use of information across the organization through strategy, environment management, and designing the ability to manage, deliver, and realize the value from your information and data at key times.
DEXTR, CohnReznick's proprietary data management platform, helps companies understand the value of their data more quickly. This is achieved using the platform's ability to transform, model and blend data. DEXTR has the capability to extract structured or unstructured data from nearly any system or data repository – whether on premise or in the cloud. More importantly, DEXTR takes data management as a service a step further in that it uses stream analytics to evaluate data in flight, allowing companies to discover and understand insights more quickly.
Learn more about this service >
Automation
Automate processes to achieve operational efficiencies and inspire collaboration and productivity. Using robotic process automation (RPA), we help identify areas within your organization that use repetitive and manual processes that can be automated. This enables increased productivity and ability for your team to focus on more complex activities. Our proprietary cognitive automation platforms (CAP), built on CohnReznick's proprietary data management platform, DEXTR, are purpose built for various industries including ReCAP for real estate, EnCAP for energy, GovCAP for government, and FinCAP for financial services.
Learn more about this service >
Digital Management
Digital strategies and innovation tools have rapidly become the driving force for companies in strengthening connections with customers, improving inventory pipelines, and uncovering new revenue streams. Regardless of your digital maturity level, our seasoned digital and technology consultants can help you "up your digital game" to drive business performance and profitability.
Learn more about this service >
Data Privacy and Security
In addition to your people, your data, intellectual property, and reputation in the marketplace are your most critical assets. We can help you administer robust technology risk and data security solutions using cost-effective architectures and time-tested processes.
Learn more about this service >
ERP and Application Support
Enterprise resource planning (ERP) serves as a window into your operations by collecting, consolidating, and reporting on your business data in real-time using a unified set of software services. Through our relationships with top solutions providers, we can deliver a full range of managed ERP services including system selection, implementation, and ongoing support.
Learn more about this service >
Technology Consulting
The right technology can help you achieve the business results you want. But, how do you know what the right technology is? And when is the right time to make a change? Serving your business as independent consultants, we provide advisory and project management oversight for a range of cloud-based systems, artificial intelligence (AI), financial and industry-specific applications, and other technology tools to drive efficiencies and improve business performance.
Learn more about this service >
CIO Support
Using your business strategy as a lens, we evaluate your technology infrastructure to identify gaps and redundancies. From there, we create a technology strategy to power your bottom line. We also provide end-to-end services to help drive systems selection, ensure seamless implementation, and provide critical risk and change management consulting to maximize business impact. Whether we provide ongoing resources to help your CIO make decisions or act as your temporary CIO or IT director, we will help you align your enterprise technology with your business goals.
Learn more about this service >
Project Management
Our program management team provides tools to help align your projects with your business goals as well as monitor performance, maintain effective operations, and keep pace with rapidly changing business environments.
Meet the team
Paul Ricci

CPA, Partner, Technology+ National Leader

Close

Contact

Let's start a conversation about your company's strategic goals and vision for the future.

Please fill all required fields*

Please verify your information and check to see if all require fields have been filled in.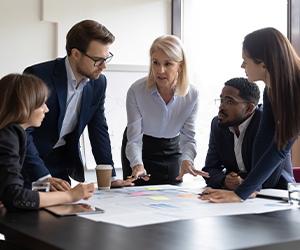 Managed Services & Outsourcing

Torigence: Gateway to Intelligent Data Insights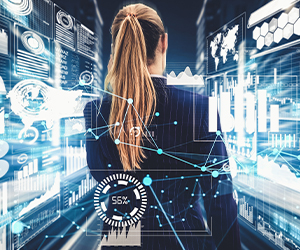 Looking Externally to Improve Digital Capabilities & Reduce Operating Expenses
Receive CohnReznick insights and event invitations on topics relevant to your business and role.
Subscribe