Support across the fund's life span
Given the constant competitiveness of the capital-raising environment, investors are overwhelmingly attracted to fund managers with a demonstrated track record and the ability to manage the fund's operational infrastructure.
Emerging managers may come to market with verifiable past performance statistics, but usually need assistance building their business plan, preparing for capital raising, choosing service providers, selecting the right fund structure, calculating market-acceptable fees, developing terms and conditions, and addressing regulatory, tax, and environmental, social, and corporate governance (ESG) considerations.
For established managers, outside of achieving their investment objectives, it is most important to rightsize infrastructure and service providers based on the growth and complexity of the fund and its underlying investments. This group will also increasingly be expected to maintain and grow their efforts around ESG.
Our team is experienced in assisting both emerging and established fund managers with these various needs. Our practitioners are also available to discuss issues such as valuation methodology, admission of new limited partners, carried interest computations, and joint venture (JV) operating partners.
EXPERIENCED PERSPECTIVES ON BOTH REAL ESTATE AND INVESTMENTS
CohnReznick's Commercial Real Estate (CRE) industry practice is one of the largest of its kind among national accounting firms in the U.S., serving clients in all 50 states. Our dedicated professionals offer a broad knowledge and keen understanding of the nuances of real estate companies and their operations, the underlying fundamentals of real estate across varied property sectors, and the most current and topical technical accounting, tax, and business issues that impact the CRE industry.
COMMERCIAL REAL ESTATE INDUSTRY PRACTICE OVERVIEW

Our broad range of services and client base cover many diverse property types and organizational structures, including:
Multifamily
Student housing
Workforce housing
Assisted living
Affordable housing
Industrial
Hotels
Self-storage
Data centers
Flex
Retail
Office
Land development
Timber
In addition to their mastery of real estate construction and development, management, and operating issues, our national Real Estate team understands the fund management business and its reporting, and compliance intricacies.
To best support our real estate fund clients, our Real Estate professionals work in tandem with our Financial Services team. Our Financial Services group specializes in providing services to:
Alternative assets such as life settlements, solar energy credits, lottery financing, and loan origination
Commercial and residential real estate
Derivative financial instruments
Distressed securities/bank debt
Foreign securities
Illiquid investments
Portfolio companies
Traditional domestic debt and equity securities
Other investment partnerships (funds of funds)
As a leading national public accounting firm, CohnReznick is recognized by accredited investors and the pension and institutional investor community, and is registered with the Cayman Islands Monetary Authority (CIMA).
Our professionals are actively involved in associations, organizations, and regulatory bodies that influence and affect the real estate industry, such as the National Council of Real Estate Investment Fiduciaries (NCREIF) and Nareit, the National Association of Real Estate Investment Trusts.
Real Estate Fund Services
CohnReznick's specialists are knowledgeable about constantly evolving issues including tax legislation, accounting pronouncements, securities laws, and market tactics that affect investment decisions. Our accounting, audit, and tax services for funds include the following:
Audit of financial statements for hedge funds, fund of funds, private equity funds, venture capital funds, RIAs, and broker-dealers
Audit of Form 468 for SBICs
Audit of Internal Controls over Financial Reporting SOC 1 (SSAE 16)
Audit of securitization conduits
Consultation on and review of fund offering documents
Domestic and international tax planning and entity structuring
Monitoring and compliance with SEC and other regulatory bodies' regulations
Optimizing tax efficiency of an investment vehicle
Performance examinations
Preparation of partnership tax allocations
Preparation of tax returns and partners' Schedule K-1s
Reporting under U.S. GAAP and International Financial Reporting Standards (IFRS)
Surprise examinations to comply with Rule 206-4(2) under the Investment Advisers Act of 1940
Structuring advice in relationship to cross-border tax issues, as well as assistance with withholding tax compliance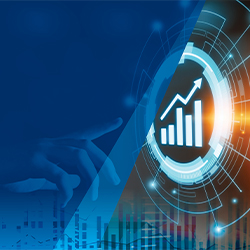 Emerging Managers Resource Guide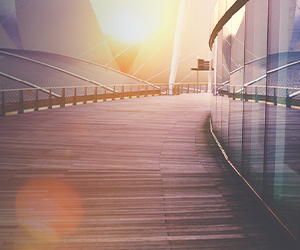 What's next for alternative investment fund managers and investors? A conversation with allocators and industry professionals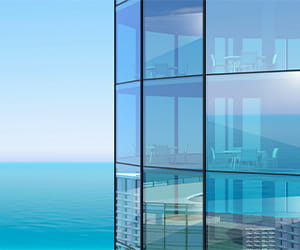 Creating Value by Building Trust
Inside Infrastructure: U.S. Infrastructure Plan Resource Center
Meet the team
Jeremy Swan

Managing Principal - Financial Sponsors & Financial Services Industry

Ira Weinstein

Managing Principal – Real Estate, Cannabis Industries

Close

Contact

Let's start a conversation about your company's strategic goals and vision for the future.

Please fill all required fields*

Please verify your information and check to see if all require fields have been filled in.
Related services
Our solutions are tailored to each client's strategic business drivers, technologies, corporate structure, and culture.
Receive CohnReznick insights and event invitations on topics relevant to your business and role.
Subscribe