It's the time of your life – the fun and excitement of college and a taste of the real world with an amazing internship! With us, you'll experience this and gain valuable experience that will help you decide whether a career in professional services is right for you. Your internship will find you working alongside some of the brightest minds in the industry to solve some of our clients' toughest challenges.
Our internship program
Our program keeps the big picture in mind by allowing our interns to experience what a career at CohnReznick would be like. Professional development, delivered through a suite of learning modules, brings to life our values, showcasing how those values apply to the interns' everyday lives.
Our internship program ranked number 18 among Vault 100 Best Internships for 2022. Rankings were based on a survey of more than 11,400 current and former interns from more than 100 internship programs spanning all industries. Our program went 100% virtual beginning in 2020 and is now hybrid.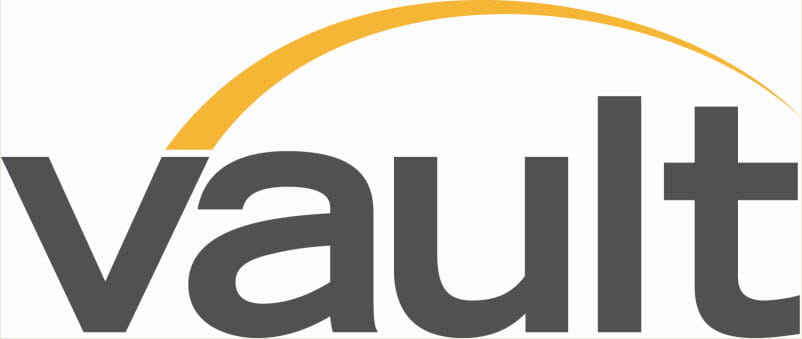 In 2021, the firm partnered with Red Flag Mania™ to deliver an interactive virtual case study through which our interns had to put their critical thinking hat on and use their academic experience to solve the challenge at hand. From a core internship experience, our interns get to work on projects involving real client engagements across a range of industries such as renewable energy, technology, life sciences, and real estate.
Start your journey
Search for internships that match your skills and area of interest.
How we recruit
We recognize the importance of the internship candidate experience. It is how we make you feel as you interact with us in your search for your next opportunity. As we look to attract talent to our firm, we put you front and center and work relentlessly to ensure you have an extraordinary experience. As you go through your internship recruitment journey, you can expect us to be transparent, responsive, and respectful.
What will the recruitment process entail:
We are continuously adapting our recruiting approach to ensure we remain competitive, relevant and meet prospective talent's expectations. If you're selected to interview with us, here's what you can expect:
Submission of a personalized video interview through which you will introduce yourself and answer 3 to 5 questions relevant to the role you're applying to

If you're successful through the video interview step and meet the requirements of the role, you will be invited to attend our "CR Talent Days," which includes two virtual interviews with our professionals

If successful through "CR Talent Days," you can expect to receive an offer to join the team as an intern
Our internship program is hybrid with days when you may be in the office to collaborate with your team, join your team onsite with the client, or work virtually. Please choose a location where you are able to easily commute into the office as needed.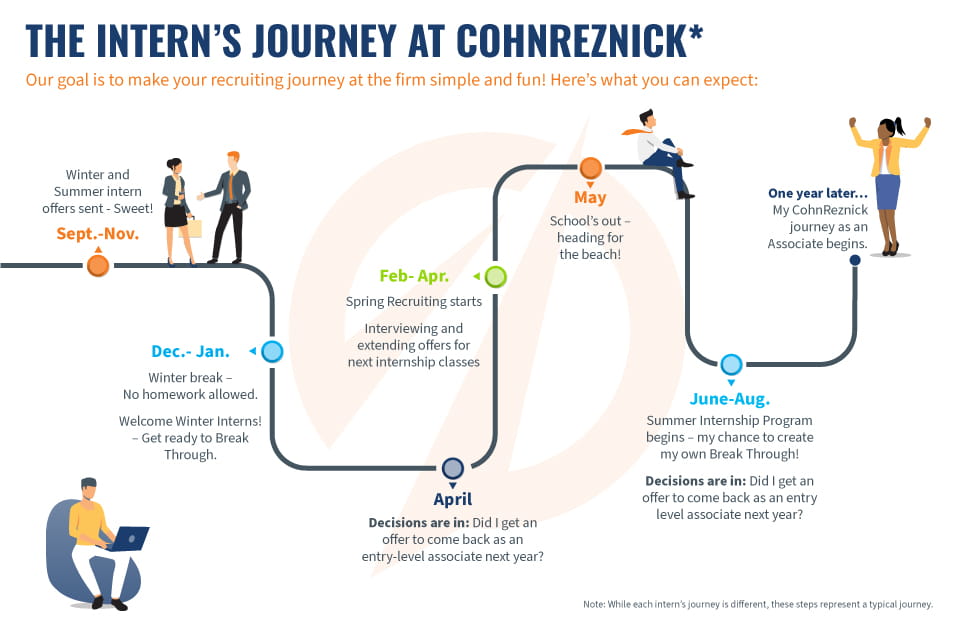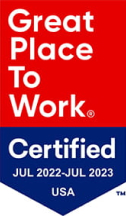 New Hires Answer: Why CohnReznick?
Be Part of Something Greater