Strengthen your financial reporting
Financial statement reviews and compilations
Maintain compliance and provide accurate, unbiased, and transparent financial reporting to your investors and other stakeholders through our financial statement audit and review services for public and private companies. We adhere to generally accepted accounting principles (GAAP) and generally accepted auditing standards (GAAS), and apply rigorous preparation methods, data handling, and delivery procedures in attestations on financial statement accuracy and completeness.
Government audits
Our expert knowledge of federal and state accounting standards, financial regulations, economic stimulus reporting requirements, and information system auditing standards enables CohnReznick to serve the complex compliance and financial needs of government agencies. Under the requirements for auditing federal financial statements — pursuant to Generally Accepted Government Auditing Standards (GAGAS), OMB Circular A-136, Financial Reporting Requirements, Office of Management and Budget (OMB) Bulletin 07-04, and other government audit standards — we perform more than 1,200 Yellow Book audits annually. Our services include:
Audit readiness
Contract/contract close-out audits
Cost accounting support
Financial audits
Forensic accounting
Improper payments audits
Indirect costs rate audits
Litigation support
Operational audits
Performance audits
Treasury and OMB reporting
United States Standard General Ledger (USSGL) support
IFRS reporting
If your company growth strategy involves overseas business transactions, transitioning to accounting methods based on International Financial Reporting Standards (IFRS) may be recommended. CohnReznick's global accounting specialists will identify client-specific requirements for moving from U.S. GAAP to IFRS, assess the impact of IFRS adoption on your business, provide IFRS conversion and implementation planning, and, once in place, create financial statement audits and reporting using IFRS standards.
Compliance audits
Ensuring that your financial procedures and business systems meet regulatory requirements and other compliance obligations is critical to risk management oversight, whether your business is public or private. A systematic compliance audit by professionals who are versed in the nuances of your industry is critical. CohnReznick ensures a thorough review by first confirming audit scope and then performing a deep analysis of your compliance control systems and procedures. Findings are provided in a comprehensive report that includes recommendations for any corrective actions.
SOC1 and similar audits
CohnReznick's specialized SOC practitioners focus on conducting SOC1, SOC2 and SOC3 audits for third-party service providers, while also conducting internal control assessments, attestations, penetration tests, and firewall assessments. Assurance that you have effective controls and safeguards in place to protect sensitive customer data is one of the highest priorities for businesses today. Our proprietary process includes pre-assessment, identification of business-process and IT-control objectives, a thorough examination that identifies issues, and recommendations for improvement in a final SOC report.
Peer Review and PCAOB Inspection
We are an independent public accounting firm registered with the Public Company Accounting Oversight Board (PCAOB) and subject to periodic inspection by the PCAOB. The reports on these inspections can be found on the PCAOB website. We are also a member of the Center for Audit Quality of the American Institute of Certified Public Accountants (AICPA) and we undergo triennial peer reviews of our audit and accounting practices.
PCAOB AUDIT SERVICES FOR SPAC TRANSACTIONS
Special purpose acquisition company (SPAC) transactions are time-sensitive, and targets that are well-positioned to execute may be more attractive to buyers. A company could spend years preparing for a public offering through a traditional initial public offering (IPO), and not just for the offering but also to implement a structure that can address post-offering risks, such as those related to regulatory and financial reporting, increased attention from stock investors, and potential shareholder actions. A SPAC transaction significantly accelerates that timeline. Prospective SPAC targets can differentiate themselves from other targets by thinking like a public company early on, in areas such as internal controls, investor reporting, financial statement disclosures, the adoption of accounting standards effective for public companies, and undergoing audits under PCAOB standards. In addition, switching from an audit under AICPA standards to the generally more restrictive PCAOB standards will require the target's auditors to adhere to independence requirements under SEC rules. A SPAC target that takes a proactive approach to being transaction-ready will be better-positioned and therefore may have an edge when marketing itself for potential capital market transactions. Explore our insights and services for SPACs and SPAC targets >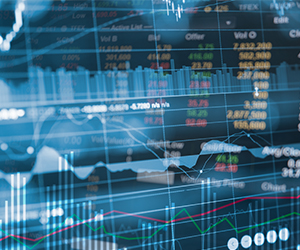 SPACs:  Alternative to Traditional IPO

Peer Report: System of Quality Control
Contact
Robert Hilbert

CPA, Managing Partner - Assurance

Close

Contact

Let's start a conversation about your company's strategic goals and vision for the future.

Please fill all required fields*

Please verify your information and check to see if all require fields have been filled in.
Related services
Our solutions are tailored to each client's strategic business drivers, technologies, corporate structure, and culture.
Receive CohnReznick insights and event invitations on topics relevant to your business and role.
Subscribe