Sprint to value creation
Pricing Strategies
Design competitive pricing strategies that increase margins and unit sales.
Salesforce Optimization
Assess your salesforce systems, incentive programs, and processes, then design and implement a sales effectiveness program targeting the areas that have the greatest impact on value.
Customer Preferences
Build programs that engage, retain, and attract customers in real time.
Environmental, Social, and Governance (ESG)
Understand your ESG value proposition and build a roadmap to match stakeholder expectations.
Working Capital
Increase visibility of the cash conversion cycle across the organization.
Supply Chain
Create and strengthen policies and procedures to maintain a more resilient, sustainable supply chain.
Sourcing for Growth
Professionalize your sourcing and procurement process to optimize costs, decrease disruptions, and support growth.
Technology Solutions
Deploy solutions that empower better management, sales, and financial controls.
Analytics
Design and implement systems that help inform decisions and satisfy reporting requirements.
Management Augmentation
Identify and fill gaps in the portfolio company management team with industry-specific and situation-tested professionals to help give lift-off to the value creation plan.
Outsourced Operating Partner
Engage specialized outside providers to expand bandwidth and accelerate the execution of projects and strategies.
Finance & Accounting
Identify and reduce inefficiencies, and build teams, processes, and technology capable of contributing to growth.
Culture & DEIB
Identify and communicate priorities for merging PE and portfolio company cultures to create an environment where everyone is heard, valued, and supported.
Mergers & Acquisitions
Build and implement an M&A growth initiative to stimulate add-ons and streamline integration.
Sample engagements
Healthcare network
Increased cash runway from 8 weeks to 8 months for a $235 million business network by restructuring operations and monetizing unencumbered or partially encumbered assets. Increased EBITDA from (-$12M) to $7M in 7 months. Led negotiations for a successful sale to a strategic buyer.
Energy distribution company
Increased management visibility and accelerated decision-making with improved financial reporting systems and dashboards. Managed working capital and eliminated overstaffing. Professionalized sourcing and procurement practices, and decreased customer attrition through customer segmentation and pricing improvements, both of which contributed to increased margins. Ultimately drove $4.3 million of EBITDA improvements on 19% less volume within 18 months.
Manufacturing company
Assessed operational and manufacturing processes, technology, and organizational structure impacting inventory and global supply chain performance. Identified and implemented production line improvements to achieve a 50% reduction in cycle time. Improved working capital tied up in stock. At one factory, saved 30% on floor space while increasing production by 20%.
Construction supplier
Introduced high-margin product line as a point of differentiation. Launched customer segment-led product management strategy. Improved sourcing & procurement practices to consolidate suppliers and reduce inventory by 50%. Implemented ERP system to support growth, and realized greater-than-4x ROI in Year 1. Ultimately achieved 36% profit improvement. Reduced sourcing costs by 20% through supplier rationalization initiative. Cut production errors by 80%.
Casual dining restaurant company
Supported $300 million add-on acquisition. Completed buy-side due diligence. Navigated management through accounting, technical accounting, and valuation complexities. Established a well-controlled, streamlined back-office function for the combined entity. Shaved days off the accounting process and provided a single source of financial reporting.
Industrial equipment and services company
Defined an 18-month integration plan to integrate a $2 billion competitor into a $3 billion PE-owned company, by defining, prioritizing, and monitoring key business integration requirements. Analyzed revenue, customer, and SG&A cost data. Deployed a shared service model for billing and payroll. Documented finance and accounting processes. Standardized management reporting requirements.

Think Value Creation in Today's Environment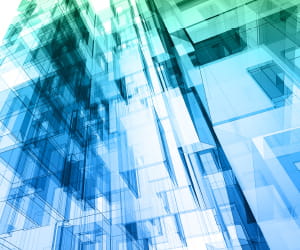 Guide: Private Equity's Sprint to Value Creation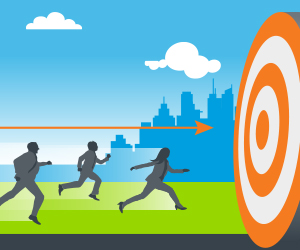 5-Year Sprint to Achieving Value Creation
Contact
Jeremy Swan

Managing Principal - Financial Sponsors & Financial Services Industry

Close

Contact

Let's start a conversation about your company's strategic goals and vision for the future.

Please fill all required fields*

Please verify your information and check to see if all require fields have been filled in.
Related services
Our solutions are tailored to each client's strategic business drivers, technologies, corporate structure, and culture – addressing any industry-specific needs.
Receive CohnReznick insights and event invitations on topics relevant to your business and role.
Subscribe