We are committed to your success
We're a people-first organization, and we understand the critical role each of us plays in meeting our clients' needs and exceeding their expectations. From CPA prep classes to a full range of learning and development programs, you'll find many resources to help you build knowledge, skills and confidence. We'll empower you to succeed by helping you learn to provide forward-thinking solutions and exceed client expectations.
Our purpose
Create Opportunities for our People
Make a Difference for our Clients
Strengthen our Communities
Our mission
To provide forward-thinking solutions, service that exceeds expectations, create opportunity, value and trust for our clients, our people and our communities
Our brand
The Breakthrough icon further declares who we are as a Firm and it stands for: integrity, commitment, drive, and forward thinking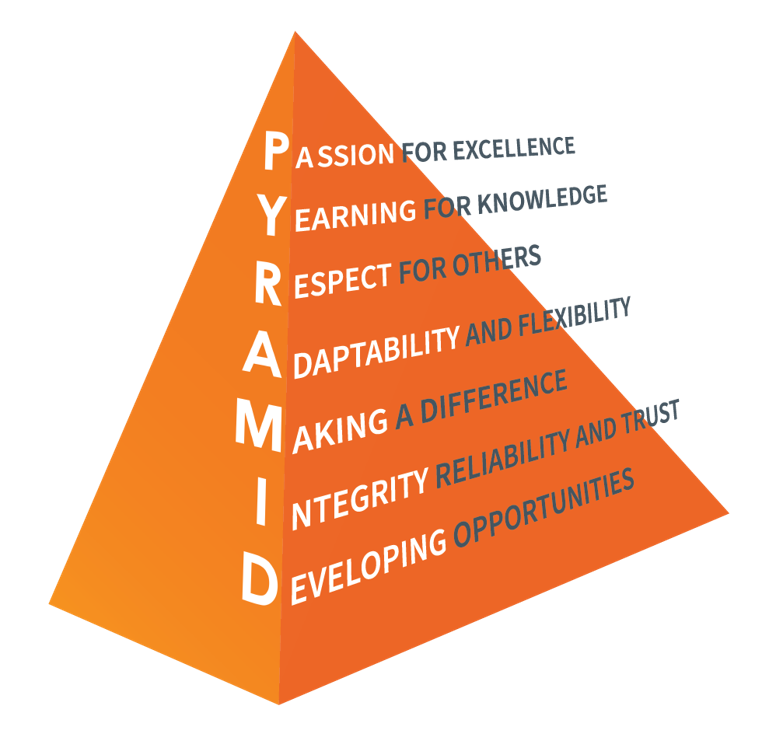 Our mission, brand, Sense of Purpose, and Pyramid Values tell who we are, how we work, for whom, and why.
You belong at CohnReznick
You'll find we're big enough to attract a client base from some of the most recognized brands, yet small enough to get to know you on a personal level. At CohnReznick, you will make a difference for your clients. You bring your unique experiences and know-how, and we'll bring the admired, time-honored brand that clients rely on to start, run, and grow their businesses.
You will find the flexibility you need
We believe it's important to balance work with everyday life – and make time for enjoyment and fun. We invest in a robust Total Rewards package that includes everything from generous PTO, a flexible work environment, expanded parental leave, extensive learning & development and even paid time off for employees to volunteer.
That's why we're one of Newsweek's Top 100 Most Loved Workplaces, and we're the only accounting firm on the list.
Top 10 reasons to join CohnReznick
1. Our people. You're likely to work with people that you'll build strong and lasting relationships with -- and who may just become your best friends at work!
2. Opportunity to make an impact… fast.
3. We are experts in the industries we serve.
4. We're large enough to have a client base that includes brands you know and love, yet small enough to give you the opportunity to grow and develop your career.
5. At CohnReznick, we understand that diversity + equity + inclusion = belonging, and we embed it in a variety of initiatives and programs.
6. Growth opportunities limited only by your imagination.
7. Three words: Flexible work options.
8. A chance to work on meaningful projects from day one.
9. Our commitment to giving back to the communities where we live and work.
10. We are Great Place To Work certified! Because if you're going to work somewhere, shouldn't it be at a great place?