The tangible cybersecurity and business benefits of a virtual CISO

Many businesses today are turning to virtual chief information security officers (vCISOs) to manage information security remotely and more affordably. Like their in-house counterparts, these virtual officers bring the deep understanding of strategic design, planning, and technologies, the industry knowledge, and the people skills needed for modern information security and data privacy. vCISO services often tap the knowledge and experience of a seasoned team of security specialists, which adds value and expertise.
Together, these capabilities can help provide peace of mind for business leaders who are alarmed by the rising frequency and sophistication of cyberattacks, particularly the recent slew of unprecedented ransomware attempts.
Current challenges for IT security
The COVID-19 pandemic and resulting economic uncertainty have reiterated the unequivocal need for a dedicated security team and leader, and as more businesses look to hire a CISO, security professionals will become ever more in-demand and costly.
New regulations designed to protect consumer information – such as the California Privacy Rights Act (CPRA), the Virginia Consumer Data Protection Act (CDPA), and the EU General Data Protection Regulation (GDPR) – have introduced a raft of stringent and technically complex compliance obligations and require that organizations implement intricate processes and sophisticated technologies to handle customer requests to know, correct, and delete their personal data.
In addition, the robust merger and acquisition (M&A) volume, which is expected to increase, will require integration of systems and processes with each successful deal.
These challenges are not insurmountable. A vCISO can provide the enterprise-caliber expertise needed to architect and implement customized security, privacy, and compliance solutions.
The tangible benefits of a virtual CISO
Sharpen decision-making: A vCISO can provide insights into cybersecurity risks that can enable management to make informed, data-driven decisions. Organizations that lack a CISO tend to focus on financial risks, with inadequate consideration of cyber-risks. That can expose them to security incidents.
Stretch resources: A vCISO can help organizations efficiently and affordably fulfill security leadership roles. Businesses can, for example, quickly fill a vacant CISO position by engaging a vCISO, which eliminates administrative hiring hurdles and costs. Another way a vCISO can stretch resources: Organizations pay only for services and time used. And they can harness the skills and knowledge of internal security teams, as well as external peers and industry partners, to augment security capabilities without adding costs.
Deliver high trust and deep experience: With deep experience in designing, implementing, and managing security programs, vCISOs typically bring a broad range of proficiencies and historical knowledge across industries. They can also tap into their personal networks of skilled peers and solutions vendors for advice and problem-solving.
Implement policy and planning: While IT staff have the technical chops to manage across the technology stack and networks, they often lack the time and training to formulate policies, strategy, and planning, and to manage/monitor risks adequately. A vCISO can bring and balance knowledge of both technologies and security controls and policy and planning capabilities.
Boost efficiencies: A vCISO can help create efficiencies across the enterprise. They can, for instance, help minimize burdens of managing full-time employees, perform ongoing activities like penetration testing and vulnerability scanning, develop effective employee training and awareness programs, and more.
Enhance compliance: Organizations that lack a CISO may also need help unraveling the intricacies of regulatory compliance. Whether they need to create an overall compliance program or fine-tune existing policies for new regulations, a vCISO can provide the focused expertise needed to complete the job.
Third-party risk management: A vCISO can design and implement a program for managing third-party risks that elevates mitigation to be an enterprise-wide initiative, one that helps lessen risks associated with malware and ransomware, implements effective security controls, continually monitors vendor activity, and boosts awareness through regular employee training.
How CohnReznick's vCISO services can help
CohnReznick's industry-agnostic, globally minded vCISO offering provides a curated selection of security and privacy capabilities to help organizations achieve their specific needs.
Learn more
.
Contact
Bhavesh Vadhani, Principal, National Director, Cybersecurity, Technology Risk, and Privacy
703.847.9120
Ali Khraibani, Manager, Cybersecurity, Technology Risk, and Privacy
862.245.5166
Subject matter expertise
Bhavesh Vadhani

CISA, CRISC, CGEIT, PMP, CDPSE, Principal, Global Leader, Cybersecurity, Technology Risk, and Privacy

Close

Contact

Let's start a conversation about your company's strategic goals and vision for the future.

Please fill all required fields*

Please verify your information and check to see if all require fields have been filled in.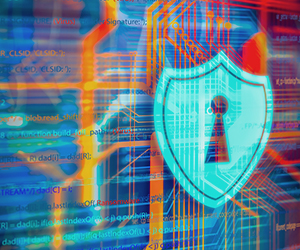 Ransomware Attacks Underscore Cybersecurity Is Business issue, Not IT Issue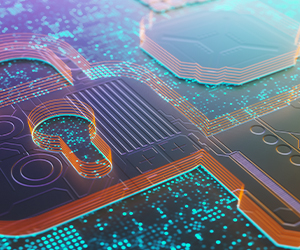 vCISO Case Study: Retailer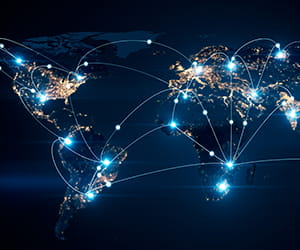 Coronavirus Resource Center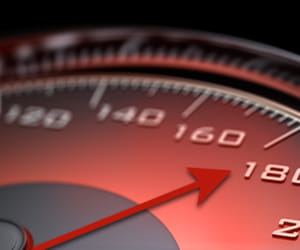 The C-Suite Dashboard Keep Your Business Moving Forward
Receive CohnReznick insights and event invitations on topics relevant to your business and role.
Subscribe
This has been prepared for information purposes and general guidance only and does not constitute legal or professional advice. Neither CohnReznick LLP or its personnel provide legal advice to third parties. You should not act upon the information contained in this publication without obtaining specific professional advice. No representation or warranty (express or implied) is made as to the accuracy or completeness of the information contained in this publication, and CohnReznick LLP, its members, employees, and agents accept no liability, and disclaim all responsibility, for the consequences of you or anyone else acting, or refraining to act, in reliance on the information contained in this publication or for any decision based on it.