The COVID-19 pandemic has forced many organizations to quickly adopt a remote-work business model that had previously seemed either unlikely or several years distant. As we settle into a new way of doing business, most organizations will permanently adopt some level of remote work. Doing so will require leaders to design and implement effective workforce enablement programs that align with individual business strategy, technology platforms, and corporate culture. 
CohnReznick's Workforce Enablement Advisory Services offers an end-to-end strategy that assesses your current and future needs, prioritizes your future-state processes and technologies, and helps you identify areas to improve and automate processes. We incorporate human characteristics of work —such as how people like to work, or our understanding of the environments in which people work best — to help enable your workforce to seamlessly collaborate and communicate, maintain communities and a sense of purpose, and perform their tasks efficiently and effectively. 
The CohnReznick Workforce Enablement program is built on these key foundational pillars: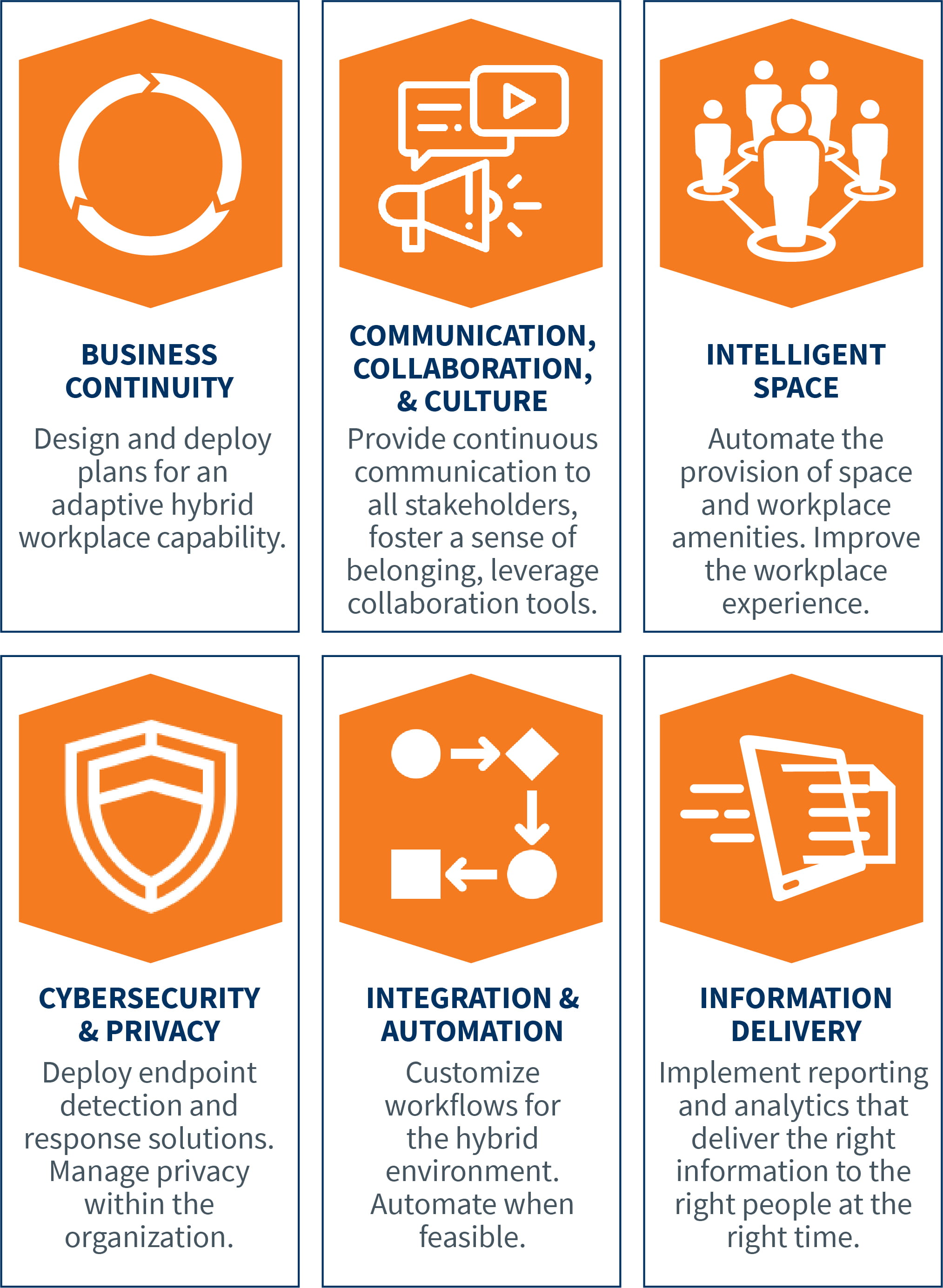 Our Workforce Enablement team will assess your organization's needs and help design a tailored solution for your distributed workforce environment. Our team will:
Step 1: Assess your current state 
Assess current capabilities across talent, technology, communications, and environment to develop baseline scores. 
Step 2: Determine desired target state 
Armed with Step 1's current-state capability scores, meet with key stakeholders and determine a desired target state. 
Step 3: Develop a transformation plan 
Develop a Transformation Plan to address identified capability gaps and deficiencies. 
Step 4: Deploy Accelerator Toolkit 
Rapidly deploy a set of communication and collaboration tools best suited to empower your workforce and workplace to operate with excellence in a distributed environment. 
Step 5: Activate
Assist in activating prioritized initiatives from the Transformation Plan, focusing on cyber risk management, onsite operational improvements, and ongoing training to facilitate organization-wide adoption. 
Related Services