CohnReznick's advisors help the public sector and government agencies address complex issues by providing practical, proven, and cost-effective project management solutions that allow organizations to focus on their mission and achieve more.
Our Project Management team provides tools to plan engagements, monitor performance, maintain effective operations, and keep pace with rapidly changing business environments. 
Our solutions allow our clients to remain focused on effectively serving their citizens.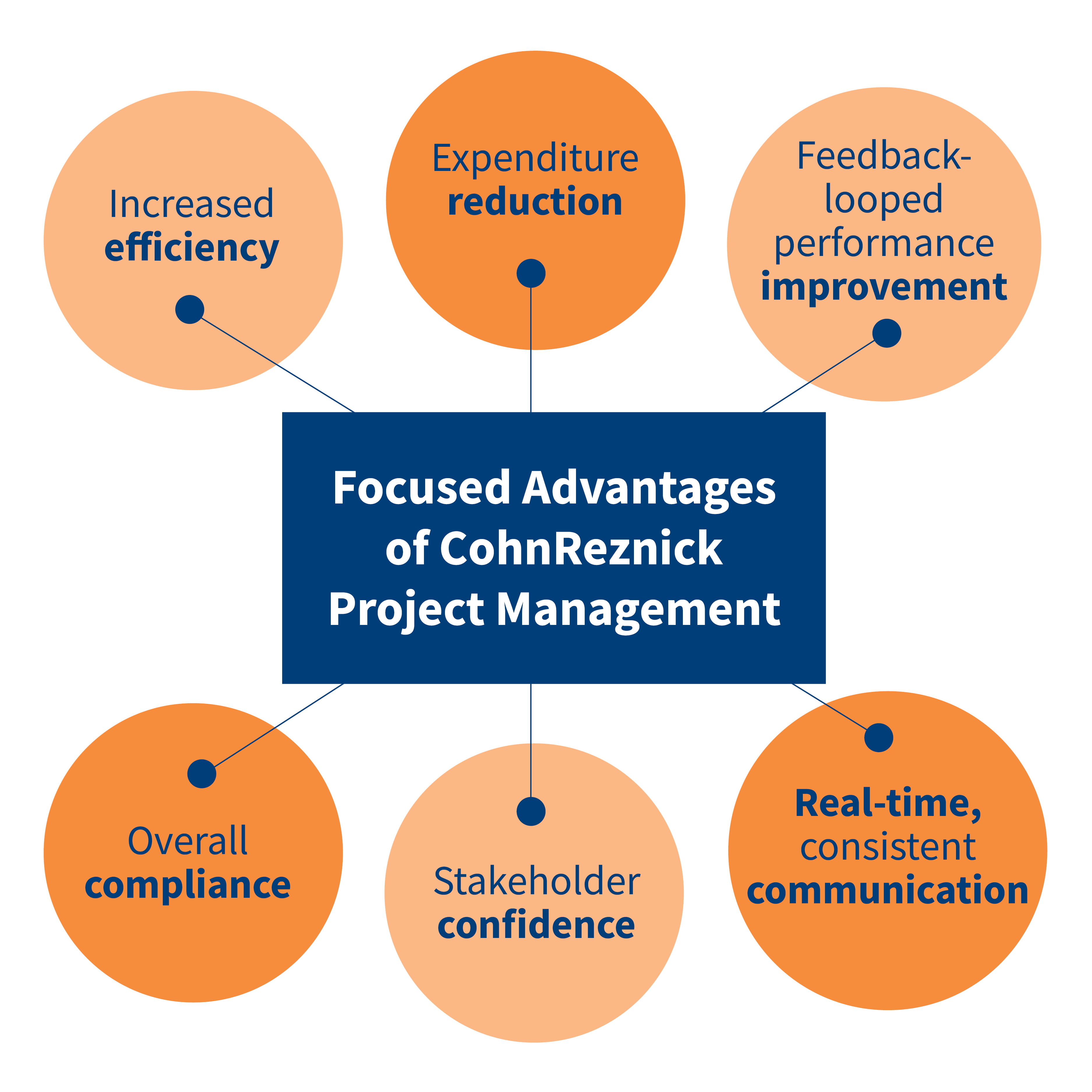 We understand the challenges of tight budgets and deadlines when coordinating resources to execute projects within complex and ever-changing regulatory requirements. We have developed replicable and scalable project management processes and tools based on the Project Management Body of Knowledge (PMBOK) standards to implement hundred-million-dollar grant programs and multi-million dollar federal and commercial contracting vehicles.

CohnReznick helps government agencies plan, organize, and execute more effectively by using industry-leading project management principles. We bring projects to life by designing innovative, customizable, and scalable solutions.
Proven program and product methodology built on the successful administration, management, and monitoring of over $50 billion in federal and state programs.

Proactive solutions that are scalable, customizable, reportable, and repeatable.

Value-added engagement approach that allows technical teams to deliver on critical functions.
Related Services