PUBLIC SECTOR: FEMA Public Assistance funding available for COVID-19 response
On March 13th, President Trump declared a national emergency in response to the COVID-19 pandemic.
This declaration allows the federal government to tap into the nation's Disaster Relief Fund to fund response and recovery activities and provide direct assistance to states.
The declaration also allows for reimbursement of state and local government Category B - Emergency Protective Measure costs under the FEMA Public Assistance program (PA). See full list of eligible costs here.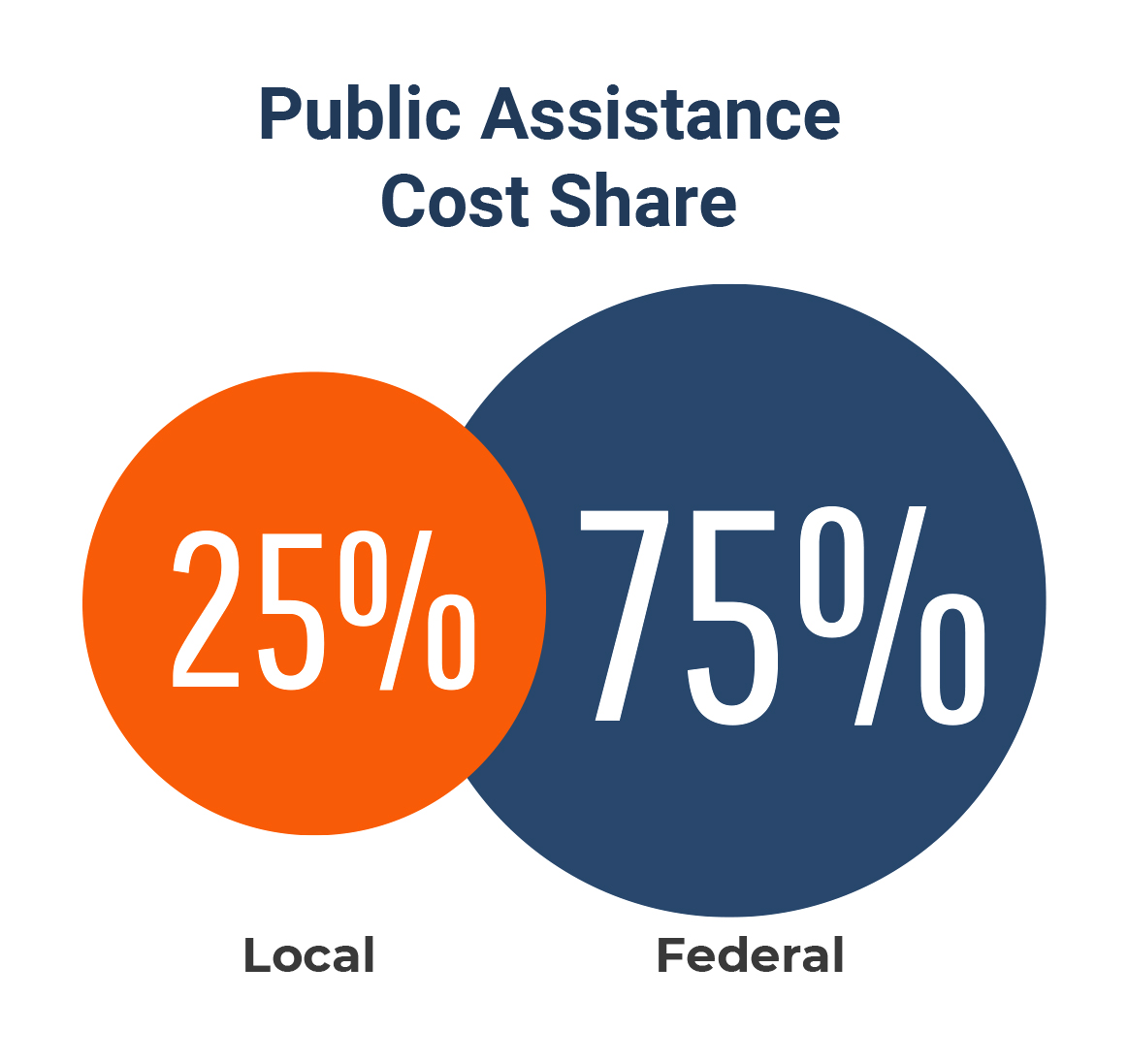 Category B - Emergency Protective Measures are activities that lessen immediate threats to life, public health, or safety.
Examples of eligible category b activities include:
Costs related to Emergency Operation Centers
Generators for essential community service facilities
Transporting and pre-positioning equipment for response 
Emergency access

Supplies and commodities 

Medical care and transport 

Evacuation and sheltering

Child care to support sheltered populations 

Security (barricades, fences, & law enforcement) 

Mass mortuary services
There will be state-to-state variability regarding measures implemented directly by federal authorities versus state and local government. CohnReznick anticipates that certain Public Assistance Recipients may incur the following costs that may be reimbursable under FEMA PA.
Extraordinary costs of operating emergency rooms and providing temporary facilities for emergency medical care
Temporary relocation of essential services (e.g., education, election/polling, homeless shelters, prisons, facilities providing public health services)
Non-congregate sheltering (FEMA pre-approval required)
Sanitation costs
Bulk meals provided to emergency workers (provided no per diem issued)
The COVID-19 Emergency Declaration makes clear that FEMA Public Assistance funds may not duplicate assistance provided by the Department of Health & Human Services or the Centers for Disease Control and Prevention.
Public Assistance Recipients must utilize any available funding from other federal agencies (& insurance) before seeking reimbursement from FEMA to avoid the improper payment of funds and de-obligation.
To obtain reimbursement of eligible costs, FEMA PA recipients must track, document, and provide proof of payment for labor (overtime only), equipment, materials, and supplies utilized during emergency work.
For contract costs to be reimbursed, FEMA requires documentation demonstrating that the costs are reasonable and the procurement was compliant with the standards of 2 CFR Section 200.320. Ensure that your vendors are providing detailed invoices, clearly delineating the Emergency Work tasks performed.
CohnReznick is an industry leader in 2 CFR 200 compliance and FEMA PA cost accounting.
Contact CohnReznick today to ensure that your methodology of tracking costs and procuring vendors will not jeopardize your FEMA Public Assistance funding.
For help with your Public Assistance program questions, contact:
Frank Banda, CPA, CFE, CGMA, PMP, Managing Partner – Government and Public Sector Advisory
301.280.1856
Related Services
This has been prepared for information purposes and general guidance only and does not constitute legal or professional advice. You should not act upon the information contained in this publication without obtaining specific professional advice. No representation or warranty (express or implied) is made as to the accuracy or completeness of the information contained in this publication, and CohnReznick LLP, its members, employees and agents accept no liability, and disclaim all responsibility, for the consequences of you or anyone else acting, or refraining to act, in reliance on the information contained in this publication or for any decision based on it.