When government entities are funding projects, whether to build infrastructure, support grant initiatives, or facilitate recovery from disasters and emergencies, our compliance, monitoring, and oversight professionals can help ensure that funds are used as intended and can help mitigate fraud, waste, and abuse.
From the 9/11 terror attacks to Hurricane Harvey, CohnReznick has firsthand experience working with evolving federal, state, and local regulations. We fully understand and work through the challenges of rapidly distributing funds while simultaneously maintaining a zero-tolerance stance against fraud, waste, and abuse.
To maintain accountability to citizens, government entities must comply with stringent regulations, manage risk, and deliver on-time, on-budget performance. Through our compliance, monitoring, and oversight services, we help clients maintain integrity and protect taxpayer dollars.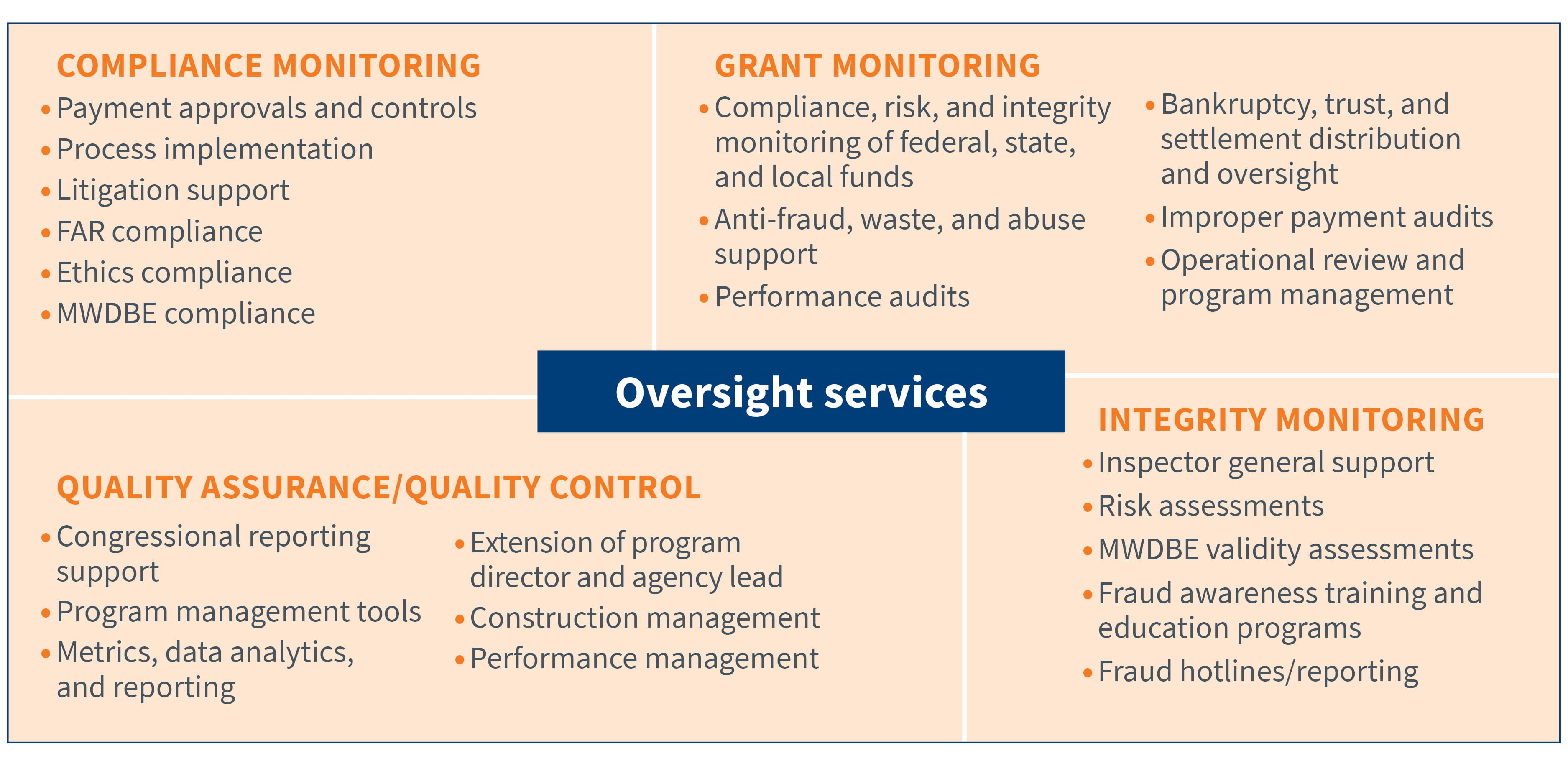 Industry leader – Renowned for expertise in integrity oversight of government funding for some of the nation's largest emergency and infrastructure projects.
Proven results – Successful management and distribution of over $50 billion in federal funds. Integrity monitoring oversight of over $4 billion in infrastructure funds.
Performance-driven – Our monitoring services do more than just help ensure compliance – they help drive performance.
Related Services