Last week, one of the largest cryptocurrency exchanges, FTX Trading Ltd. (dba FTX.com), and over 130 other affiliated companies, filed for bankruptcy in Delaware (Case No. 22-11068). You can view the bankruptcy petition, and other documents filed by the debtors, here.
Judge John T. Dorsey has been assigned to the case and Benjamin A. Hackman is representing the Office of the U.S. Trustee. However, very little information has been provided by the debtors in support of these cases. Notably, the debtors have not shared a list of creditors (typically, at least the largest 30 creditors are listed on a debtor's bankruptcy petition), but the debtors did indicate on their petition that they estimate there to be "more than 100,000" creditors.
Identifying these creditors is now complicated by the news that on the same day FTX and its affiliate, Alameda Research, filed for bankruptcy more than $600 million was reportedly stolen from FTX with many customers reporting that their account balances now show $0 in available funds. Fortunately, another cryptocurrency exchange, Kraken, discovered that (at least some of) the stolen funds were deposited into a Kraken account. Kraken holds Know-Your-Customer (KYC) information of all registered accounts, allowing them to track down the account holder, and Kraken has announced publicly that they know the identity of the hacker. The exchange is assisting law enforcement with their investigation, and the FTX bankruptcy process is likely reliant upon this investigation to gather information needed to proceed. Additionally, the CEO of FTX, Sam Bankman-Fried, resigned (effective as of the bankruptcy filing date), and John J. Ray III was appointed as CEO to lead the debtors through their restructuring process.
Given the hasty and complex nature of this process, we are available to answer any questions as well as help creditors assess their claims and file proofs of claims to help maximize the recovery of their funds to the fullest extent possible under the circumstances. Contact us if you are a potential stakeholder, creditor, conducted any business with the debtors, or have any other questions we can answer for you.
Subject matter expertise
Vincenzo Toppi

CPA, CIRA, CFF, CCFE, Partner Restructuring and Dispute Resolution Practice

Taylor Sherman

Director, Restructuring and Dispute Resolution Practice

Close

Contact

Let's start a conversation about your company's strategic goals and vision for the future.

Please fill all required fields*

Please verify your information and check to see if all require fields have been filled in.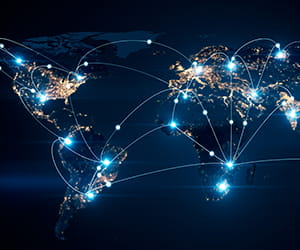 Pivot Points: Updates from CohnReznick's Restructuring and Dispute Resolution team
Receive CohnReznick insights and event invitations on topics relevant to your business and role.
Subscribe
This has been prepared for information purposes and general guidance only and does not constitute legal or professional advice. You should not act upon the information contained in this publication without obtaining specific professional advice. No representation or warranty (express or implied) is made as to the accuracy or completeness of the information contained in this publication, and CohnReznick LLP, its partners, employees and agents accept no liability, and disclaim all responsibility, for the consequences of you or anyone else acting, or refraining to act, in reliance on the information contained in this publication or for any decision based on it.