Consilium Partners is an affiliated entity of CohnReznick that is a strategy and operations consultancy. Our professionals are dedicated to creating transformational solutions to dynamic problems. 
From both a revenue and expense perspective, we specialize in the assessment and optimization of operations, technology, and real estate. Our interdisciplinary approach provides clients optionality and actionable solutions to drive meaningful change.
As an affiliate company of CohnReznick, we leverage our collective services platforms to integrate multiple perspectives and expertise into every client engagement.
Learn more
Our Firm
Given CohnReznick's background as one of the nation's top accounting and advisory firms, we drive a different approach and viewpoint from the onset of an engagement. We incorporate multiple perspectives and integrate different disciplines when/where appropriate.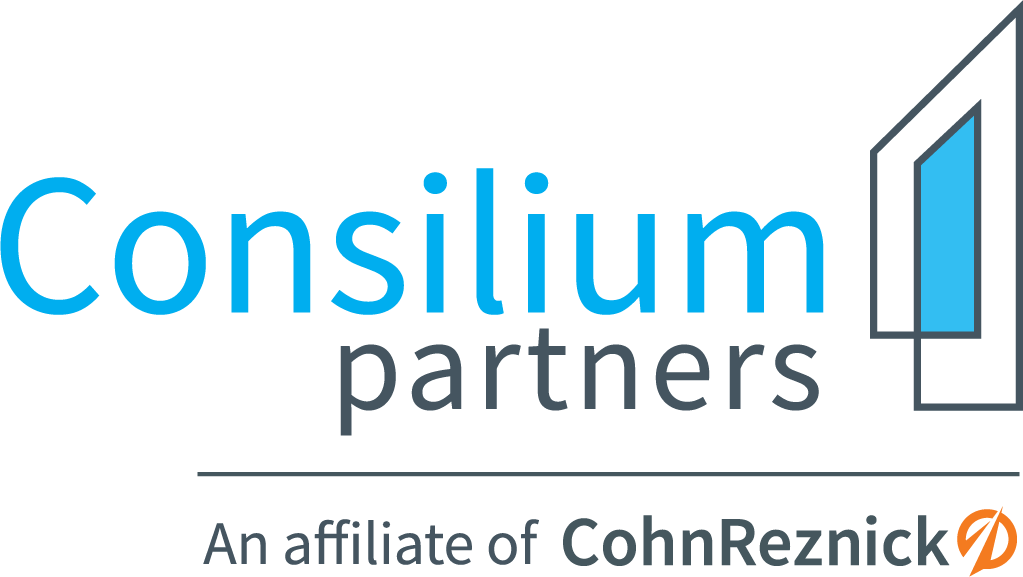 A DIFFERENT LEVEL
By taking an intellectual, multidisciplinary, methodical, and financially driven perspective, we drive the consulting process to a different level. We pride ourselves on coupling industry insights with situational empathy, which both level-sets the dialogue and sets the platform for results-driven outcomes.
STRATEGIC
We feel that outcomes are not necessarily binary in all instances; we take a holistic and researched approach to each individual situation when charting a strategic plan of attack and in evaluating all optionality that is ultimately presented.
EXPERIENCE
With worldwide geographic coverage coupled with experts spanning hundreds of specializations, our breadth and depth of experience is unparalleled. Given the cumulative effect of this web of professionals, it is unlikely that we've confronted situations or problems that have not been seen or contemplated before.
Consulting Services
CohnReznick Real Estate LLC d/b/a Consilium Partners
Related Services