CohnReznick is committed to helping our clients and our communities manage through disruption-driven uncertainty.
In the wake of the coronavirus pandemic, many organizations are dealing with disruptions to customer demand and supply chains, workforce and labor issues, and new risks to business processes and information systems. 
With many business leaders not used to managing during disruption, they need assistance in prioritizing decision-making during times of crisis. CohnReznick can help you mitigate the stresses your business faces by helping you identify what you need to do now, what you need to do next, and what new actions you might need to take to address the disruption.
Businesses are facing a significant number of new operational and financial stressors during the COVID-19 disruption.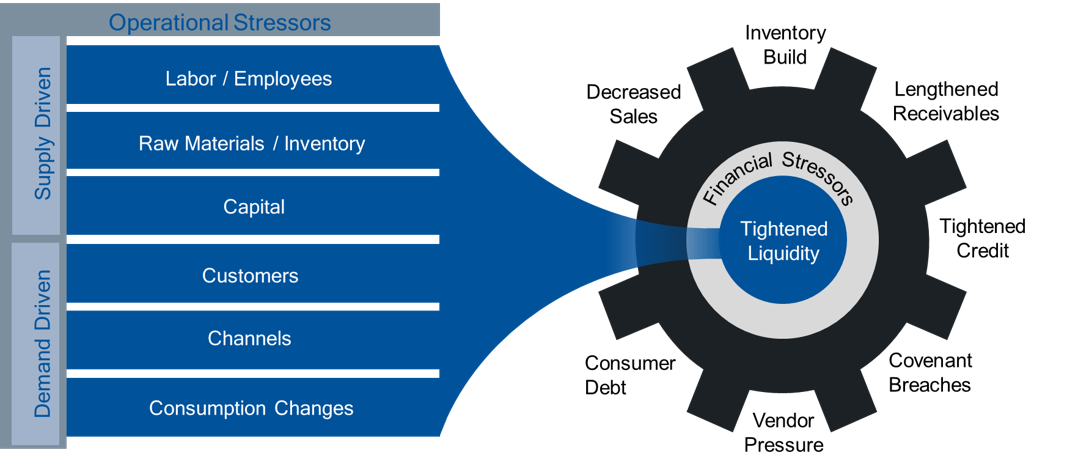 CohnReznick's Rapid Assessment helps you to identify the most impactful stressors for your business and analyze the steps your business needs to take now to manage through disruption-driven uncertainty.
The CohnReznick NOW. NEXT. NEW. Framework uses an iterative approach to help business leaders prioritize action and manage critical disruption across core business functions.
Related Services