Share, collaborate, and react to manufacturing data in real time with IBP

When there's a sudden change in a manufacturing business force or component – supply and demand, material requirements, supply chains – it's essential that teams across an organization all hear about it quickly, so they can manage and adjust their forecasts accordingly.
In such situations, manual processes and siloed data won't cut it. Organizations need greater visibility into forecasts and how they influence – and are influenced by – the forecasts of interdependent teams and processes.
An integrated business planning (IBP) solution can help boost this visibility. IBP aligns financial and nonfinancial data, links planning processes, drives communication, and much more. Read on for more detail.
HAVING MULTIPLE, UNRELIABLE SOURCES OF DATA IMPEDES FORECAST ACCURACY
Q: We use multiple unconnected data sources for planning and forecasting. Our forecasts are frequently off the mark, and we believe that inconsistent data is largely to blame. How can we improve the reliability and accessibility of data and planning across teams?
A: Many manufacturers grapple with the unprecedented volume and variety of data that is generated by disparate business, operational, and plant systems – not to mention new types of equipment such as sensor-based machinery. IBP aggregates and integrates these sources of information to create a "single source of truth" that is synchronized across the enterprise. Information is freely accessible to all planners, who can simultaneously review the same numbers in near-real time. Using this consolidated data, analytics and reporting tools can deliver immediate insights into changes in forecasts across functions.
Long-term impact: In today's data-driven market, manufacturers must harness the power of information to track and respond to changes in the demand-supply balance. Flexible analytics and modeling scenarios allow manufacturers to quickly understand and share demand, performance, labor needs, and revenues. Employees can use analytics to perform additional what-if scenarios and drill down into data to tweak forecasts and better understand business performance.
SILOED SPREADSHEETS, SLOW FORECASTING
Q: My company's planning teams spend hundreds of hours every month preparing forecasts and generating reports culled from dozens of unconnected spreadsheets. This manual process is time-consuming, tedious, and prone to inaccuracy. We know we need to eliminate the use of spreadsheets and consolidate reporting capabilities across functions, but we're not sure how to get started.
A: IBP not only unifies data and processes across siloes, it also provides automated reporting tools and dashboards that replace the use of standard spreadsheet programs. Information is no longer stored in unconnected individual documents – it's aggregated in a central system that gives all planners immediate access to current data. Automated reporting and analytics allow planners to quickly generate forecasts that are more granular and accurate than those calculated in spreadsheets. And information is freed from silos across the organization, which makes the planning process more collaborative, dynamic, and accurate.
Long-term impact: Replacing manual spreadsheets and processes with automated reporting and analytics enables all planners to promptly understand and predict business performance. Forecasts generated from multiple sources of real-time data also enable manufacturers to respond nimbly to shifting market conditions and unexpected events like climate or labor swings.
TAKE ACTION
Volatile forces like supply and demand, material requirements, and supply chains can change overnight. Manual processes and siloed data cannot deliver the insights and analytics needed to quickly manage these fast-evolving conditions. Manufacturers need to integrate data and business solutions to gain immediate visibility and respond to pressures in today's changeable manufacturing landscape.
GET MORE INSIGHTS ON INTEGRATED BUSINESS PLANNING FOR manufacturing
In addition to helping increase visibility, IBP can connect teams and functions across your organization, boost your planning and forecasting agility, and enhance your processes and performance. Register and download our full report to learn how.
Contact
Marisa Garcia, CPA, Partner, Advisory, Integrated Business Planning (IBP) Leader
646.601.7786
Henrietta Fuchs, CPA, Partner, Manufacturing and Distribution Co-Leader
646.762.3432
Subject matter expertise
Marisa Garcia

CPA, Partner, CohnReznick Advisory

Henrietta Fuchs

CPA, Partner, Manufacturing and Distribution Industry – Co-Leader

Close

Contact

Let's start a conversation about your company's strategic goals and vision for the future.

Please fill all required fields*

Please verify your information and check to see if all require fields have been filled in.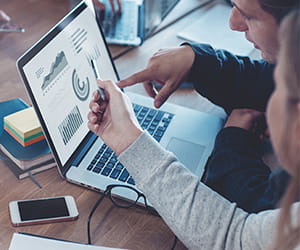 Integrated Business Planning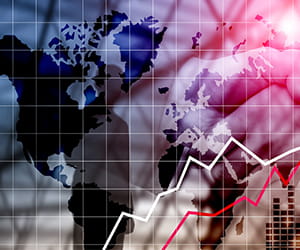 Preparing for business disruption in the wake of Coronavirus
Receive CohnReznick insights and event invitations on topics relevant to your business and role.
Subscribe
This has been prepared for information purposes and general guidance only and does not constitute legal or professional advice. You should not act upon the information contained in this publication without obtaining specific professional advice. No representation or warranty (express or implied) is made as to the accuracy or completeness of the information contained in this publication, and CohnReznick LLP, its partners, employees and agents accept no liability, and disclaim all responsibility, for the consequences of you or anyone else acting, or refraining to act, in reliance on the information contained in this publication or for any decision based on it.