Boost your business with integrated business planning (IBP)
Be positioned for growth
BUSINESS TRANSFORMATION
Business transformation initiatives leverage today's digital ecosystem and enterprise architecture tools to help you efficiently achieve your growth objectives — aligning financial resources, operational capability, technology platforms, and business strategy to drive results. We use the CohnReznick Innovation Lab to collaboratively engage stakeholders and accelerate proven, practical business transformation methodologies. The process is focused on transforming business models, reducing operating costs, fueling new revenue streams, and modernizing risk management.
CFO and financial ADVISORY
The role of CFO is undergoing transformation. Today, CFOs are challenged to simultaneously drive corporate performance management, optimize the financial function, and identify and finance strategic growth initiatives. With decades of experience advising growth companies, we help CFOs transform their financial function to actively support the strategic growth objectives of their company while reducing the costs of compliance and transactional processes. By doing so, you can shift the time, energy, and resources of the finance function to become a stronger strategic value partner to your organization.
COMPENSATION AND BENEFITS
Hiring and retaining top talent is crucial to your success. Equally important is how you structure compensatory arrangements for your employees to provide appropriate incentives in compliance with federal income and payroll tax regulations. CohnReznick consultants are fully versed in executive compensation programs including equity and non-equity incentives and deferred compensation arrangements. We also offer comprehensive employee benefits expertise on tax-qualified and non-qualified retirement plans, welfare benefits, and fringes. Combined, these services enable us to advise you on the optimal alternatives that will be competitive in the marketplace and attractive to existing and prospective executives.
OPERATIONS ADVISORY
Inefficiency, whether at an enterprise level or within functions, has a direct impact on performance. CohnReznick examines every aspect of your operations to understand key performance indicators (KPIs) integral to your business, identifying pain points, weaknesses, and gaps, measuring negative impacts, defining goals, and recommending procedures — all to improve performance. We facilitate collaboration and identify key stakeholders to define work streams, process gaps, risks, system requirements, and KPIs.
SUPPLY CHAIN
An optimized supply chain provides a competitive advantage, improving financial performance and your customer experience. We analyze your supply chain performance and cost, evaluate the impact on your operating models and business strategy, and identify improvement opportunities across planning, procurement, customer service, and logistics and warehousing. We then work with your leadership to create tailored implementation plans to realize performance goals and measure impact.
Accounting Standards Update, Leases (ASC 842)
The private company deadline for implementing the new lease accounting standard is rapidly approaching. There are significant advantages to working with a firm having practical, proven experience in advising and assisting organizations in their efforts toward transitioning to Topic 842. Our team can advise and assist on all aspects of the new lease accounting standard, including implementation. Our detailed plan will focus on potential challenges and risks along the way.
Meet the team
Swami Venkat

CPA, CISA, CFE, ACA, Partner, CFO Advisory Leader

Close

Contact

Let's start a conversation about your company's strategic goals and vision for the future.

Please fill all required fields*

Please verify your information and check to see if all require fields have been filled in.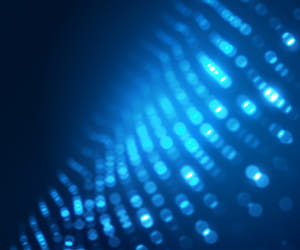 How CFOs Can Succeed in an Upended Economic Landscape

How Finance Can Balance Innovation, Agility & Complexity To Lead Business Transformation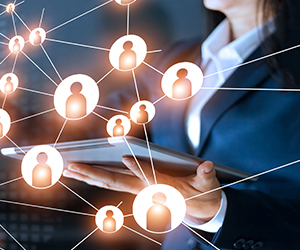 Finance Executives See Automation, Technology, and Analytics as Key Drivers of Growth
Integrated planning drives growth and performance
Organizational Chaos Explained in 30 Seconds
Receive CohnReznick insights and event invitations on topics relevant to your business and role.
Subscribe