Private equity value creation: Accelerate growth with strategic, smooth M&A

For a private equity firm looking to create value, optimizing organic growth within a business sometimes isn't enough. Strategic deployment of an M&A strategy to accelerate growth has been proven to speed value creation for stakeholders, and can successfully be used as the cornerstone of a PE firm's investment thesis. There is little doubt that plans focused around a "buy and build" strategy create the fastest route to growing a platform.
These strategies typically work best:
In highly fragmented industries where the acquisition of a new company can quickly add geographic reach and an expanded roster of customers with minimal disruption.
With founder-owned businesses that can be purchased at reasonable multiples.
As always, though, quicker doesn't necessarily mean easier. Employing a "buy and build" approach demands that both PE investors and the portfolio company management teams maintain a dual focus on not only advancing their own core business objectives, but also completing acquisitions and integrating people, systems, and cultures across multiple businesses. Without a well-oiled and experienced operational team, value and opportunity may be left on the table.
Targeted acquisitions
A focused pipeline of acquisition targets is essential when using M&A as a value creation strategy. Consider these suggestions to build that healthy pipeline:
Assign someone at the portfolio company to work in tandem with the PE deal team to lead corporate development activities.
Create a profile for prospective acquisitions, including size, industry, product/service offering, and geography, and communicate the strategy across the organization.
Communicate your interest in add-ons to vendors and current service providers.
Engage directly with industry-specific professional associations.
Develop industry-specific relationships with investment bankers, independent sponsors, and venture capital firms.
In more unstable market conditions, M&A activity may be impacted by changes in the targets' revenue streams, margins, and customer retention and engagement. Additionally, potential fluctuations in current and near-term market conditions may cause both buyers and sellers to approach pricing and valuation differently. Both items could cause headwinds to a successful M&A strategy. The potential benefits of action in an unstable environment should always be balanced against the risks.
Integration planning
One of the most commonly overlooked challenges with a "buy and build" strategy is failure to plan for integration early enough in the process. Proper integration planning should be included in the diligence process to fully understand how the plan will be executed. This should include everything from finance, technology, and HR to real estate and accounting. In some instances where a firm is acquiring tangential businesses, it may make sense for the PE firm to acquire the company and operate it separately for a short time to identify potential pain points; still, the parameters of that "trial period" should be laid out in advance (e.g., how long it will last and what will be assessed, by whom).
It is essential to identify the roles and responsibilities of key executives and know who will actually manage the integration workstreams. Far too often, a deal team will complete a transaction and assume that every other aspect of the combination will be managed following the hand-off after closing. Underestimating integration planning can cost a management team weeks or even months to resolve, simply because issues were not addressed in a timely fashion.
Communication
The communication piece of a transaction can easily get overlooked by executives focused on the financials of the transaction. Or, because add-ons tend to involve smaller, owner-operator businesses, sophisticated communication may have never been a core component of their operation. But given the fast pace of an M&A transaction within a PE environment, the importance of communication cannot be overstated.
Be sure to consider:
Internal communication to employees to clarify the path forward. Bringing people into the loop is crucial in gaining their support for a transaction, and waiting too long can build mistrust and lead to unanticipated departures of key staff. At the least, employees should be told before a deal hits the news or gets announced publicly.
Ensuring that customers understand how they will benefit from a transaction. Firms that do this well will time any announcement so that customers are finding out as the deal is closing, but before it is publicly announced. A poorly timed communication strategy opens the door for gossip and rumor, which may derail key customer relationships. (Employees should also be filled in on how and when customers will be informed about the change, particularly if the process involves rolling up multiple businesses at once.)
Suppliers may have questions and doubts about how a merger or acquisition will impact their own business.
In conclusion
M&A is a core competency of most successful private equity firms. A "buy and build" strategy is likely to deliver value faster than an organic growth strategy. Private equity firms that scale up their talent, focus on pipeline management, and implement seamless integration plans will be in the best position to achieve their value creation goals in the shortest time possible.
Contact
Jeremy Swan, Managing Principal, Financial Sponsors & Financial Services Industry
646.625.5716
Claudine M. Cohen, Managing Principal, Value360 Practice
646.625.5717
Subject matter expertise
Jeremy Swan

Managing Principal - Financial Sponsors & Financial Services Industry

Claudine Cohen

Managing Principal, Value360 Practice

Close

Contact

Let's start a conversation about your company's strategic goals and vision for the future.

Please fill all required fields*

Please verify your information and check to see if all require fields have been filled in.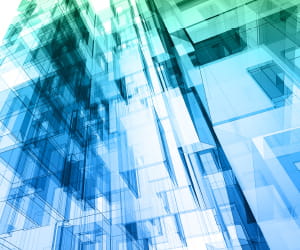 Guide: Private Equity's Sprint to Value Creation
On-Demand: Speed Value Creation Through Strategic Integrations
Receive CohnReznick insights and event invitations on topics relevant to your business and role.
Subscribe
This has been prepared for information purposes and general guidance only and does not constitute legal or professional advice. You should not act upon the information contained in this publication without obtaining specific professional advice. No representation or warranty (express or implied) is made as to the accuracy or completeness of the information contained in this publication, and CohnReznick LLP, its partners, employees and agents accept no liability, and disclaim all responsibility, for the consequences of you or anyone else acting, or refraining to act, in reliance on the information contained in this publication or for any decision based on it.