NMTC Summit 2022: A conversation with Dr. Ken Thomas

CohnReznick's 2022 New Markets Tax Credit Summit kicked off with a keynote conversation with Dr. Ken Thomas, founder and CEO of Community Development Fund Advisors, LLC. Thomas's career has included a mix of academic work – over 40 years teaching Banking and Monetary Economics at The Wharton School of the University of Pennsylvania – and government, private nonprofit, and private for-profit work. Early in his career, he was closely involved in the development of the Community Reinvestment Act (CRA). And, he calls our NMTC host city of Miami home.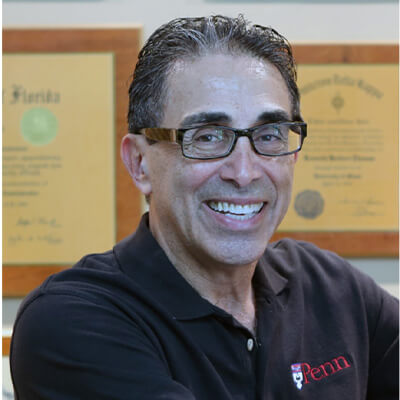 Read on for highlights from Thomas's conversation with CohnReznick Real Estate industry leader Ira Weinstein. To listen to the full conversation, register now to access our full set of on-demand Summit session recordings. And save the date for our 2023 Summit, May 15-17 in Miami Beach – subscribe now for updates as they're available.
Excerpts have been edited for length/clarity.
Ira Weinstein: Ken, talk a little bit about your view of the public-private partnership. That really is what we're all here focused on, the notion of tax credits and bringing the government together with the private sector. You've had a lot of experience with that.

Dr. Ken Thomas: When I wrote my first book on community reinvestment, I came up with something called the "CRA Triangle." Think of "C" representing the community groups, "R," the regulators, and "A," America's banks. That's not what CRA stands for, it's really Community Reinvestment Act. But think of it as the community on one side – the public interest – and on the other side, the private industry – the banks – and then in the middle, the regulators. You've got the referee, you've got the two teams. The two teams are the public, represented by community groups, people in Congress, people representing consumers; and then you've got the other side, the industry, all the banking industry; and then the regulators in the middle. To make good public policy happen, you have to have all three corners. You can't just come out with, "This is great for the industry," or "This is great for the community." You have to have everybody together. Every time you think of anything you want to do, you've got to get buy-ins from all three sides. That's the most important thing.
I've read a lot about alternative ways to measure economy. GDP, for many reasons, may not be the best measure, but it's also a measure that tends to look at a much larger swath of the economy. Is there a particularly good indicator to look at growth? When we think about the impact that we have with the tax credit industry, is there a better or different way to think about growth in a community at a smaller level – in a neighborhood, in a community? Or is there some more important indicator that we should be focused on as a means to measure what sort of effect we're having?
At a broad macro basis, the most important indicator is employment. When we created the Federal Reserve in 1913, we had two goals. Stable prices – keeping inflation down – which means that businesses make their decisions without thinking about the price, whether it's going up or down. And then employment, maximum employment. In a disadvantaged community, employment is very important.
We always have this issue with the Community Reinvestment Act where we have these exams every three years or so – how do we measure the performance, the impact? The most important way is looking at the impact on the community. For example, how many people did we help? And not just people, but low- and moderate-income people. That's the most important buzzword in CRA: LMI. Low is 50% of the median, and moderate is 80% of it. Median household income in the United States is about $70,000. So, we're talking about households making 80% of that amount, or $56,000 or less. These do not represent so-called poor people; these are our bus drivers, our police and firefighters, first responders, and schoolteachers. Households making $56,000 or less. That's who we're trying to help with CRA. We focus on the number of LMI households that are impacted, either in terms of helping them with employment, community development, and especially affordable housing. When we look at things like financial literacy, how many communities are we helping, how many LMI households are we helping? We focus on the subset that's most important to us, which is LMI households. That to me is the most important measure of impact. And not LMI census tracts, because they may be in gentrifying areas. We don't want to give CRA credit for a loan given to a rich person who happens to be in an LMI census tract. That's not community development; you're actually taking money that should help LMI households who may be displaced by gentrification. So CRA is focused on how many LMI households we are helping.
Talk a little bit about your views around diversity, equity, inclusion, and belonging (DEIB). There's a lot of research and discussion about what I'll call the economic value of the notion of diversity. Your thoughts about that, the way in which we should think about that as a sort of economic matter or as a mathematical matter?
You know, I think it's unfortunate that we even have to discuss DEIB at all. This should be something that should be automatic. My hometown here, Miami, Miami-Dade County, we're 85% minority. About 15% African-American and 70% Hispanic, for a total of 85% minority. We don't talk about diversity and inclusion, because this is who we are. This is what our country will look like in 10 years. We're going to be a majority minority. And this is why I think South Florida, Miami in particular, is the city of the future, the Magic City where we have everything and everyone.
But these important issues have got to be front-burner. For example, my industry, banking. I've been on a board of a bank for over 20 years and worked in banking all my life. It's very simple: The bank employees, and especially the board, should look like their community. That's not the way we have it right now. Bank boards do not look anything like the community where they are. That should change. That should change immediately. We have states like New York who are passing laws and California, mandating what boards should look like. But I've learned in my experience, it's got to start from the top. You can talk to 1,000 people in a bank, 100,000 people with the big banks, but if you don't get to the right person – the CEO, the chairman and people on the board – it's not going to happen. So that's one place we have to start, bank boards have to look like their community. And we're far from that right now.
Any words of wisdom about how folks can keep fighting the good community development fight? Any parting thoughts that you would give them as words of encouragement?
Well, first of all, I want to leave on a positive note. I think what you guys are doing here, New Markets Tax Credits, Low-Income Housing Tax Credits, all of these benefits to help communities, that's great. We're in an environment now where we have people in Washington who care. But remember, nothing gets done without that CRA Triangle. You've got to get the buy-in from the community groups, you've got to get the buy-in from the industry, and the regulators have to go along with it.
And the other thing I've learned over the years: I get calls every day from people wanting to do this or that in this field, and I always make a judgment, a personal judgment. I say to myself, "Is this person into it because they really care about their communities? Or are they in it for the money?" Even with community groups – I find most community groups are truly wanting to help their community, but others want to help their group. It shouldn't matter whether you're in it for the community or for the money if you do the job and get it done. But I always have more fun, it's more rewarding for me, working with people who I know are really in it for the community, for the right reason. And I know you guys are, and I applaud you for what you are doing. And thank you for having me here.
Ken, thank you for joining us.
Subject matter expertise
Ira Weinstein

Managing Principal – Real Estate, Cannabis Industries

Close

Contact

Let's start a conversation about your company's strategic goals and vision for the future.

Please fill all required fields*

Please verify your information and check to see if all require fields have been filled in.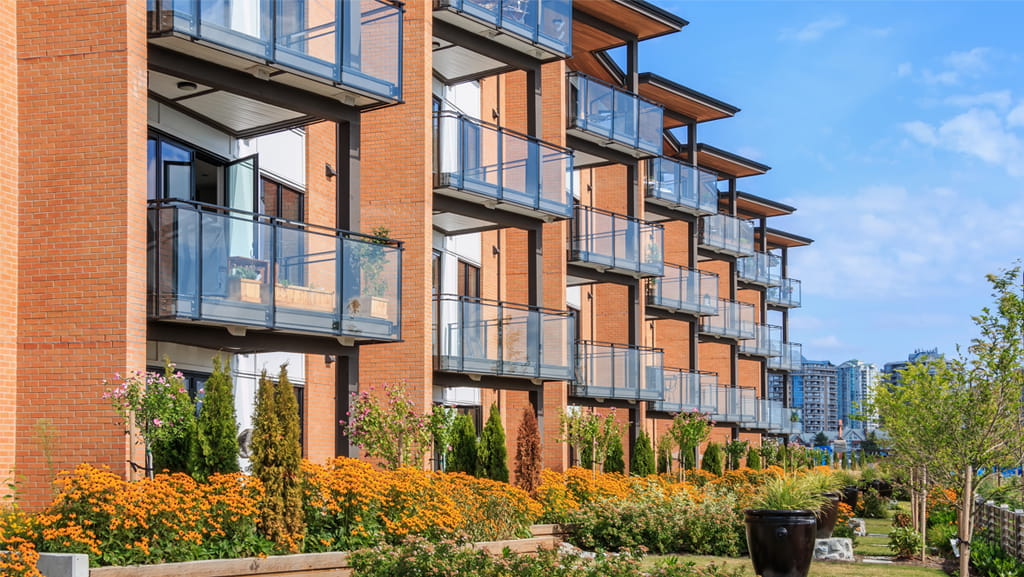 CohnReznick's Affordable Housing Industry Practice
Receive CohnReznick insights and event invitations on topics relevant to your business and role.
Subscribe
This has been prepared for information purposes and general guidance only and does not constitute legal or professional advice. You should not act upon the information contained in this publication without obtaining specific professional advice. No representation or warranty (express or implied) is made as to the accuracy or completeness of the information contained in this publication, and CohnReznick LLP, its partners, employees and agents accept no liability, and disclaim all responsibility, for the consequences of you or anyone else acting, or refraining to act, in reliance on the information contained in this publication or for any decision based on it.