IRS Releases 2019 Retirement Plan and IRA COLA-Based Limitation Amounts
The IRS released its 2019 Cost-of-Living-Adjusted Limitation Amounts for tax-qualified retirement plans and IRAs, the most important of which are summarized below. The entire list is available in Notice 2018-83: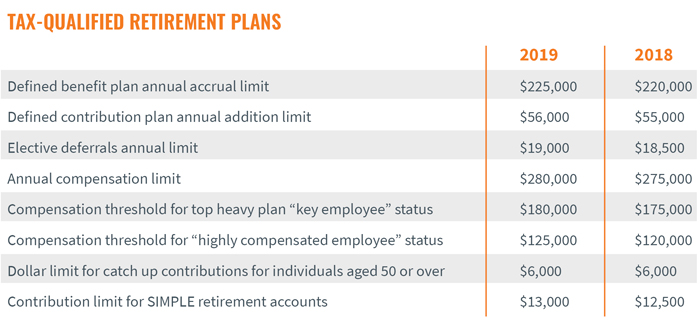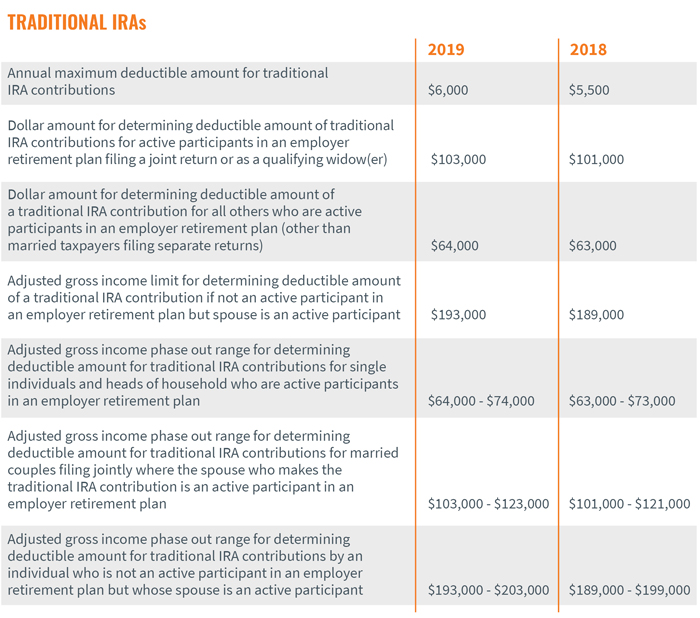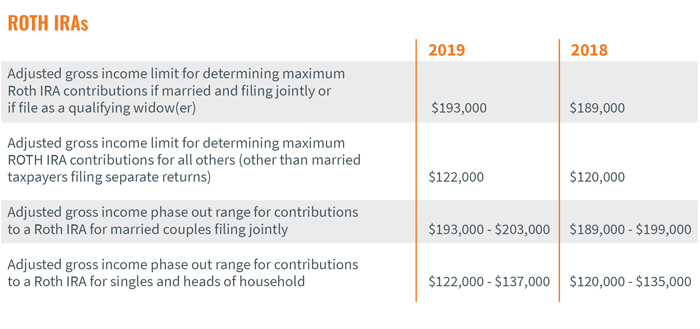 What does CohnReznick Think?
The IRS regularly provides updates to various tax matters that are impacted by inflation. The changes noted above are regular, annual changes of which you may need to be aware. As you know, there were significant tax changes made as part of the Tax Cuts and Jobs Act ("Act"). You should consider the above together with changes made in the Act in doing your annual 2018 year-end tax planning.
Contact
For more information, please contact Dana Fried, Managing Director, National Tax, at Dana.Fried@CohnReznick.com or 516-417-5064.
Any advice contained in this communication, including attachments and enclosures, is not intended as a thorough, in-depth analysis of specific issues. Nor is it sufficient to avoid tax-related penalties. This has been prepared for information purposes and general guidance only and does not constitute professional advice. You should not act upon the information contained in this publication without obtaining specific professional advice specific to, among other things, your individual facts, circumstances and jurisdiction. No representation or warranty (express or implied) is made as to the accuracy or completeness of the information contained in this publication, and CohnReznick LLP, its partners, employees and agents accept no liability, and disclaim all responsibility, for the consequences of you or anyone else acting, or refraining to act, in reliance on the information contained in this publication or for any decision based on it.