Predict, plan, and pivot with IBP for retail and consumer goods

To be successful in today's dynamic, disruptive retail and consumer goods market, retailers must be able to anticipate the complexities of sales channels, consumer preferences, supply chains, seasonal demand and promotions, compressed project life cycles, and more.
Essential to this anticipation is agility: a tight integration of forecasting systems, processes, and data across all relevant teams and functions.
That's where an Integrated Business Planning (IBP) strategy comes in. IBP unifies people, processes, and technologies across corporate functions. It aligns financial and nonfinancial data, encourages collaboration, links planning processes, drives communication, and helps ensure accurate reporting.
To find out how IBP can help your business address connectivity challenges and thrive in a volatile market, read on.
This article is an excerpt from our report on 10 operational challenges that retailers can address with IBP. Register below to access the full ebook.

Navigating peaks and valleys in the supply chain
Q: My business has a solution and processes that are supposed to help us better plan for peaks and valleys in the supply chain. It's not very effective, though, because systems, processes, and information are unconnected, and forecasting staff works in silos across locations. What can we do to improve our supply-chain planning agility and collaboration?
A: IBP allows financial planners to create and share supply chain plans across divisions and locations. It incorporates dynamic analytics that enable forecasters to create forward-looking plans and track and analyze actual supply-chain performance against forecasts. IBP tools' predictive capabilities also give businesses the leeway they need to quickly pivot when supply-chain conditions shift.
Long-term impact: IBP and connected analytics enable businesses to create forecasts that anticipate the future of supply-chain performance. That will help businesses avoid unnecessary labor and operational costs associated with expedited shipping and stock-outs, as well as better manage overtime spending.
Managing promotional periods and markdowns
Q: Every Black Friday, we launch seasonal promotions that are followed by markdowns in unsold inventory in January. Inevitably, the planning team miscalculates sales for both periods, and that erodes our profits. How do we gain actionable insights into our promotions
and markdowns to improve our margins and profitability?
A: Retailers often display merchandise on shelves until it is sold at discount, with no strategy to improve margins throughout the shelf life. IBP helps businesses better track and consolidate inventory by creating a data-centric view of each SKU, from order to liquidation. Analytic models enable retailers to drill down into this SKU-level data to understand the cadences of promotions and markdowns, and use this information to develop data-driven sales strategies.
Long-term impact: An IBP strategy harnesses data analytics to improve margins on future promotional SKUs and lessens the impact of inventory sold at profit-busting markdowns. It can also help retailers more effectively negotiate upcoming pricing with suppliers and distributors.
Ineffective bottom-up and top-down forecasting
Q: My company's planning stakeholders perform bottom-up and top-down forecasting, but these models don't seem to improve our planning outcomes. We think that's because we are not striking the right balance between the two. What should we do?
A: A bottom-up forecast is built on granular components, such as projected sales of a specific SKU and the average cost to produce that item. A top-down forecast, on the other hand, identifies the total size of the market for a specific product and how much of that market a retailer expects to capture. IBP allows retailers to combine high-level, top-down growth and margin-based models with a detailed bottom-up roster of sales representatives and revenue forecasts by location.
Long-term impact: A hybrid bottom-up top-down analysis delivers a broad view of long-term revenue and profit potential, identifies patterns, and allocates resources for future growth. It also helps retailers understand what specific products will sell, and therefore what to purchase and stock. Hybrid analysis will help reconcile differences and identify gaps in inventory and supplychain processes.
Take action 
Planning for inventory, promotions, markdowns, and supply chains requires agility and the ability to analyze sales at the SKU level. Doing so will require in-depth, accurate data and flexible analysis models.
Get more insights on integrated business planning for retail
In addition to connectivity, IBP can help you tackle visibility challenges, boost your planning and forecasting agility, and enhance your processes and performance. Register and download our full report to learn how.
Contact
Marisa Garcia, CPA, Partner, Advisory, Integrated Business Planning (IBP) Leader
646.601.7786
Stephen Wyss, CPA, Partner, Assurance, Consumer Industry Leader
646.625.5758
Subject matter expertise
Marisa Garcia

CPA, Partner, CohnReznick Advisory

Stephen Wyss

CPA, Partner - Consumer Industry Leader

Close

Contact

Let's start a conversation about your company's strategic goals and vision for the future.

Please fill all required fields*

Please verify your information and check to see if all require fields have been filled in.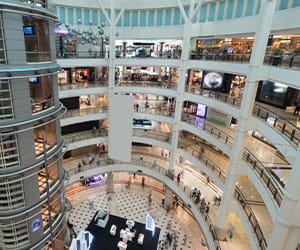 Integrated Business Planning for Retail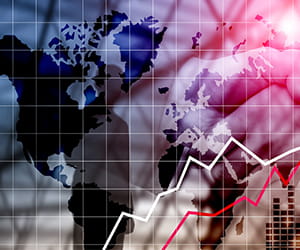 Preparing for business disruption in the wake of Coronavirus
Receive CohnReznick insights and event invitations on topics relevant to your business and role.
Subscribe
This has been prepared for information purposes and general guidance only and does not constitute legal or professional advice. You should not act upon the information contained in this publication without obtaining specific professional advice. No representation or warranty (express or implied) is made as to the accuracy or completeness of the information contained in this publication, and CohnReznick LLP, its partners, employees and agents accept no liability, and disclaim all responsibility, for the consequences of you or anyone else acting, or refraining to act, in reliance on the information contained in this publication or for any decision based on it.