How to integrate: 6 things to do immediately after an acquisition

This content originally appeared on TechCrunch.com. It was sponsored by CohnReznick and created by TechCrunch Brand Studio.
Acquiring a company is a little like planning a wedding. There's a long stretch of idealizing, coordinating, and awaiting beforehand, and then boom! The moment arrives. But the big day isn't the end of the process – it's the beginning of a new, bigger phase, during which you learn how to live, work, and succeed together.
Every transaction is scrutinized for how it performs afterward. Planning ahead is key. If you've recently acquired a company or are getting ready to do so sometime soon, here's how to best prepare for the after-times.
1. Set up a transition structure and a focused transition team.
For any acquisition, what you do during the first 100 days will be critical to success. And if there's one theme that plays out during a successful integration, it's structure. Leaders and employees on both sides of the transaction want assurance that you have an executable vision for how to adapt the technology, systems, and talent you've acquired.
But organization is not just good etiquette. Studies have found that companies that enter a transaction with weak organizational structure often improve in productivity if and when acquired by a more structured company.
For many growth-stage companies, the transition team responsibility will fall to the CFO. Larger companies are known to hire a transition officer or consultancy. Whoever is chosen to lead should feel empowered to prioritize the integration in their daily work.
"Integrating new people and technology doesn't end after the first 100 days," says Asael Meir, partner and leader of the Technology industry practice at CohnReznick. "It should continue to be a priority for the transition team and the rest of your organization."
2. Build management policies on which you can layer future acquisitions.
"Everyone mistakenly thinks integration is easy," says Kim Clark Pakstys, Managing Director in CohnReznick's Global Consulting Solutions practice. "Especially if it's your second or third acquisition." Implementing effective management policies during each acquisition helps to ensure the next one is more fruitful. Think of every acquisition as another chance to blend and align practices, making your overall organization more cohesive in its approach.
There are a few primary areas in which to align your management policies, including compensation, promotional structure, coaching, and, of course, financial processes.
An especially tricky realm to consider is investor relations. While you've likely conducted thorough due diligence before your transaction and communicated the results to your investors, it's important to continue to communicate the progress of the integration and the impact of the acquisition, both in terms of financial results and overall impact to your company.
"Managing investor expectations is one of the keys to maintaining a smooth integration process and allows you an opportunity to keep the door open to discuss the next acquisition," says Clark Pakstys.
3. Unify your cybersecurity and cyber insurance.
When it comes to cybersecurity, it's safe to assume the company you acquired is not as safe as you would want them to be. Oftentimes, companies have outsourced much of their cyber work, so picking up the pieces that are now inside your house can be a challenge. Before the transaction, do your due diligence to ensure that you know exactly what steps have been taken by your acquisition target regarding cybersecurity readiness and how you will merge and continue to protect all of your systems.
Many companies purchase cyber insurance during an acquisition. While this can be extremely helpful, insurance policies can vary greatly. Review the policy carefully to make sure it meets your needs.
4. Enhance mutual technological dependencies.
Throughout your integration, remember your original intention. Especially if you've bought new technology, prioritize the application and usage of your new capital in a way that is mutually beneficial. Try not to silo operations. The intention here is to in-te-grate!
"Ideally, an acquisition should be accretive to your company. The goal of any transaction is to make one plus one equal three," says Alex Castelli, Managing Partner of the Emerging Markets industry practice at CohnReznick.
Don't worry about over-compounding. Look to amplify and combine natural synergies, rather than operate your companies side by side.
5. Reformulate your corporate tax strategy.
You've likely bought another company with the intention of growth. As you grow (bring on new employees and technology), you may have to reconsider your tax strategy.
Your new assets, in terms of both personnel and operations, can affect your tax liability. Ask yourself some basic questions: Are any of your new employees located in another state? Has your business suddenly gone international? What is your remote policy? What's theirs?
There's also an opportunity for acquirers to see tax benefits. Your acquired company may arrive on your doorstep with operating losses or tax credits that you can use.
"It's important to understand how an acquisition impacts your tax position and long-term tax saving opportunities. Limitations on net operating losses (NOLs), availability of tax credits, as well as state and local tax exposure should remain top of mind," says Meir.
6. Know your culture. Make it available.
Some leaders are known to stare at the word "culture" with confusion and skepticism. However, in the moments, days, and months following a transaction, culture is paramount.
This doesn't (necessarily) mean throwing more happy hours so everyone can get to know each other. In practice, sustaining culture amidst a transition means being hyper-clear about goals and processes from Day 1. It means transparency and open-door availability.
A culture infraction, for example, might be waffling on the title of a newly acquired leader. Say they were the CTO at the previous company, but now you don't know what to call them, or what their purview should be. The longer a well-respected role hangs in the air, the less likely other employees are going to be to sign on to their roles.
To guard against attrition, be clear about responsibilities from the very first day. Maintain this vision beyond the first 100 days of your integration. "Ultimately, people seek vision from their leaders and responsibility within their purview. Structural clarity can keep your company culture alive," says Clark Pakstys.
When it comes to retaining talent, perhaps the best overall advice we've heard is to enter a transaction with decisiveness on the first day, and then loosen up your approach over time. Create measurable benchmarks for all divisions at 100 days, 1 year, and 3 years if you can. Focus on limiting unwanted attrition and any scenario that can turn high-quality talent into flight risks. Inherently you will find that some new hires define themselves as "startup" people, and they may find the transition to growth stage difficult. In response, remain open to feedback, and try to stay agile.
Remember, first and foremost, that you acquired a company for a reason. Stay true to that mission, and you'll be able to weather the storm of change. Also, while planning is critical to success, be ready for unexpected events, and include flexibility in your plan. Clear and constant communication with all parties – the acquired company, your new and existing employees, your investors and your bankers – will help you implement a successful integration.
To learn more about what to expect from an M&A transaction, and to make sure your company is ready for a successful one, join CohnReznick's June 8 webinar on post-acquisition integration.
Subject matter expertise
Alex Castelli

CPA, Managing Partner, Emerging Industries

Asael Meir

CPA, Partner - Technology Industry Leader

Kim Clark Pakstys

Managing Director, CFO Advisory

Close

Contact

Let's start a conversation about your company's strategic goals and vision for the future.

Please fill all required fields*

Please verify your information and check to see if all require fields have been filled in.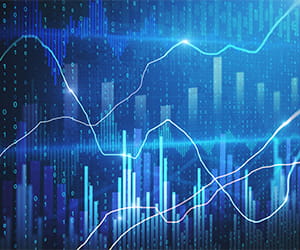 What to Prepare Today for Tomorrow's Exit: The Importance of Sell-side Due Diligence
Receive CohnReznick insights and event invitations on topics relevant to your business and role.
Subscribe
This has been prepared for information purposes and general guidance only and does not constitute legal or professional advice. You should not act upon the information contained in this publication without obtaining specific professional advice. No representation or warranty (express or implied) is made as to the accuracy or completeness of the information contained in this publication, and CohnReznick LLP, its partners, employees and agents accept no liability, and disclaim all responsibility, for the consequences of you or anyone else acting, or refraining to act, in reliance on the information contained in this publication or for any decision based on it.