It's likely that you have heard some buzz around healthcare revenue integrity. It's needed, it's desired, it's around, but many continue to ask, what is it? What does it look like? Where do I start?
The basis of revenue integrity is to prevent recurrence of issues that can cause revenue leakage. A successful revenue integrity model will provide for a holistic view of the revenue cycle, with support from leadership and technology, with an emphasis on process improvement. Together, these processes function sequentially to produce the desired patient outcome and to generate the bill for services related to that outcome.
Revenue integrity can be intertwined within your daily culture, a distinct and dedicated program, or its own department. In any format, revenue integrity activities focus on process improvement and include those processes most closely involved in the front-, middle-, and back-end revenue cycle processes. In addition to reducing revenue leakage, these activities are also intended to help reduce potential customer scrutiny, whether payer or consumer.
Sound revenue integrity activities can provide for the following:
Identification and correction of the processes and systems that lead to lost revenue opportunities, through the creation of processes to ensure the accurate capture and reporting, translation, and use of data to support strategic initiatives
Assurance that every chargeable procedure, item, or service is coded, documented, captured, billed, and paid according to the terms of government guidelines and payer contracts
Don't just start a revenue integrity program – build and maintain a strong one
Key strategies for successfully obtaining revenue integrity within a provider organization include the following.
Create staff awareness on the individual and provider organization's responsibilities through inclusion of responsibilities in job descriptions, onboarding activities and annual education.
Provide tools and/or guidance specific to those processes of the revenue cycle.
Design and implement a monitoring program for identified high-risk areas, including the development of review tools and analysis of results to identify root causes and develop corrective action plans, track corrective action plan implementation, and verify improvement.
Create and maintain a means for oversight and reporting to leadership.
As important as designing a revenue integrity program is sustaining the program. Key stakeholders must understand the objectives of the program and what factors are fundamental to its success. Provider organizations with the greatest success actively engage key stakeholders from Patient Access through to Patient Financial Services. These same stakeholders see the revenue cycle holistically, breaking down silos, opening lines of communication, and working collaboratively toward identification, correction, and continual improvement.
Depending on your specific organization's needs, existing processes, and technology infrastructure, employing the right revenue integrity strategy can help you avoid revenue leakage by controlling or mitigating the issues that cause it. Connect with our team to discuss how CohnReznick can help you implement a proactive revenue integrity strategy, as well as refine your change-management program to help ensure that the processes and responsibilities are well understood and adopted.
Subject matter expertise
Close

Contact

Let's start a conversation about your company's strategic goals and vision for the future.

Please fill all required fields*

Please verify your information and check to see if all require fields have been filled in.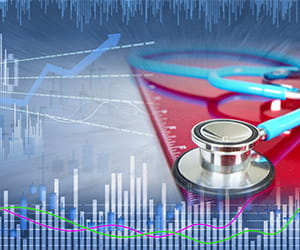 On-Demand Webinar: COVID-19 Revenue Cycle Response and Strategies
Receive CohnReznick insights and event invitations on topics relevant to your business and role.
Subscribe
This has been prepared for information purposes and general guidance only and does not constitute legal or professional advice. You should not act upon the information contained in this publication without obtaining specific professional advice. No representation or warranty (express or implied) is made as to the accuracy or completeness of the information contained in this publication, and CohnReznick LLP, its partners, employees and agents accept no liability, and disclaim all responsibility, for the consequences of you or anyone else acting, or refraining to act, in reliance on the information contained in this publication or for any decision based on it.