Reviving distressed healthcare organizations: Strategies for operational improvement and sustainability

It is widely known that the COVID-19 pandemic posed a multitude of challenges for healthcare organizations globally. However, the difficulties encountered by health systems were not novel to the pandemic; instead, COVID-19 compelled organizations to confront the mounting realities of their financial challenges head-on, adapt to an evolving landscape, and better ensure sustained progress. Although the pandemic itself was undoubtedly a significant contributing factor to overwhelming the financial state of healthcare systems, the resulting influx of patients gave rise to working capital problems that triggered broader economic challenges within organizations. In hospital systems experiencing financial stress, the market's perception of creditworthiness plays a critical role in determining the organization's ability to secure funding from lenders and investors. Credit ratings can play a vital role in distressed systems. Poor credit ratings can quickly limit financial flexibility and make it difficult for hospitals to access the capital markets or restructure obligations cost-efficiently.
Additionally, a low credit rating may signal to investors that the hospital or hospital system needs to improve operationally. If steps are not taken to enhance operations, then further financial deterioration may ensue. Hospitals facing this economic decline or business challenges must prioritize addressing these issues. The pandemic had varying effects on the healthcare industry, with some able to improve their operations and financial credit standing, whereas others continue to grapple with the continued challenges. This article will explore distressed healthcare organizations and their efforts to improve processes in a post-COVID pandemic world.
Distressed healthcare organizations pre-COVID
Pre-COVID, many healthcare organizations were already struggling with financial and operational sustainability. Their struggles were attributed directly to existing liquidity constraints and operational inefficiencies that exacerbated an already delicate financial ecosystem. One of the primary reasons for this has been the increasing cost of healthcare services. Factors such as rising drug prices, medical supply costs, and staffing expenses all contribute to the financial strain on these organizations. Another factor in the increasing cost of healthcare services is the shift towards value-based care. This approach to healthcare primarily focuses on improving patient outcomes while reducing overall costs and expenses. While this can be seen as a positive development for patient care, it can be challenging for healthcare organizations to implement effectively. The transition requires significant investments in technology, analytics, and care coordination; which can be costly.
Due to the growing utilization of technology, numerous surgical procedures can now be performed with less invasiveness techniques, resulting in a substantial rise in outpatient surgeries. Consequently, healthcare providers are experiencing a decline in revenue since insurance companies only cover the cost of outpatient services, leaving hospitals with no alternative but to invest in the requisite technology. The surge in patients and the need for personal protective equipment (PPE) and other medical supplies put an additional financial strain on these organizations. Furthermore, many patients postponed elective procedures, reducing revenue for healthcare organizations. The COVID pandemic undeniably intensified the challenges faced by distressed healthcare organizations. All these factors continue to contribute to the growing realization of the underlying causes behind the healthcare system's working capital issues, which continue to present broader financial obstacles within the healthcare industry.
Improving operations post-COVID
While allocating federal and state government stimulus funding to healthcare providers during the COVID-19 pandemic was crucial in rescuing the industry and ensuring its immediate survival, it is essential to acknowledge that this is not a long-term solution. The enduring impacts of the pandemic have necessitated lasting changes, prompting specific healthcare organizations to improve their operations and financial standing, essentially using COVID as the springboard to break the mold of the traditional healthcare operating network. Strategies that these organizations have implemented include:
1. Telehealth
Telehealth has been a game-changer for healthcare organizations during the pandemic. By offering virtual visits, healthcare providers could reach patients who might have otherwise postponed care due to safety concerns. Telehealth has also helped reduce costs by reducing the need for in-person visits and decreasing the number of missed appointments. While telehealth was already gaining traction pre-COVID, the pandemic accelerated its adoption. According to Seema Verma, Administrator of the Centers for Medicare & Medicaid Services (CMS), "before the pandemic, only about 15,000 Medicare beneficiaries a week received a Medicare telehealth service. By the last week of April 2020, that number had exploded to 1.7 million beneficiaries a week—a 13,000% increase." While COVID created a surge in demand for telehealth, positive reception among consumers and substantial investments in telehealth are vital factors propelling its continuing sustainable growth and profitability trajectory.
2. Remote patient monitoring
Remote patient monitoring (RPM) is another technology that has gained popularity during the pandemic. RPM allows healthcare providers to remotely monitor patients' vital signs and symptoms, reducing the need for in-person visits. This technology has benefited patients with chronic conditions requiring regular monitoring. According to a report by KLAS Research, RPM technology saw a 500% increase in usage between March and April 2020. The report also found that 78% of healthcare providers plan to continue using RPM technology post-COVID. Based on the latest publications and research, the remote patient monitoring market is projected to experience a compound annual growth rate (CAGR) of approximately 17% from 2020 to 2027. This growth can be attributed to the increasing demand for virtual care, technological advancements, and the pressing need for more efficient and cost-effective healthcare solutions.
3. Operational efficiency
Many healthcare organizations have focused on improving operational efficiency to reduce costs. One way they have done this is by streamlining administrative processes. By automating tasks such as appointment scheduling and billing, healthcare organizations can reduce the burden on staff and reduce human errors; which induce unnecessary costs. Another way healthcare organizations have improved efficiency is by focusing on implementing profit and process improvements to streamline their operations and enhance their financial position in an increasingly competitive landscape. These strategies aim to pinpoint and eliminate inefficiencies or wasteful practices within the operating ecosystem. As healthcare organizations concentrate on identifying, dissecting, and minimizing unnecessary expenses in their processes, they can shift their attention towards enhancing patient outcomes and reducing the overall costs associated with delivering healthcare services.
4. Revenue cycle management
Revenue cycle management (RCM) is the process of managing the financial transactions involved in providing healthcare services. This includes everything from patient registration to claims processing. RCM continues to be a critical area for healthcare organizations to focus on, mainly arising from the issues within RCM caused by the pandemic. Many healthcare organizations have started to invest and implement RCM technologies into their systems to improve their financial position. These technologies aim to automate certain activities, reducing the time and resources required for manual processing. RCM technology also provides real-time visibility into the revenue cycle, allowing healthcare organizations to identify and address issues quickly. RCM is and will continue to be essential to the evolution of healthcare organizations post-COVID because it helps optimize financial performance to help ensure billed revenue is converted to cash efficiently and timely. Moving out of the pandemic, effective revenue cycle management will provide healthcare organizations with the necessary financial stability to address the working capital shortfalls derived from the impacts of the pandemic while continuing to provide high-quality care to their patients going forward.
5. Formal and informal alliances
Finally, many healthcare organizations have focused on broader collaboration, and formal and informal alliances with consorts to improve their operations. Joint alliances can take many forms, such as partnerships with other healthcare providers or related organizations. Healthcare organizations can share resources and expertise by working together, reducing costs, and improving patient outcomes. One example of collaboration during the pandemic was the sharing of PPE between healthcare organizations. Many organizations faced a shortage of PPE and, by sharing resources, they could ensure that they had enough to provide care safely. By harnessing collective resources, sharing expertise, and fostering collaborative buying power to reduce the cost of goods, healthcare alliances can enhance financial performance and yield improved results. The concept of healthcare alliances that drive teamwork, collaboration, strategic operations, and economic partnerships truly focuses on the notion that the whole is greater than the sum of its parts. As healthcare systems emerge post-COVID, these alliances will provide better financial performance and long-term sustainability.
Conclusion
The COVID-19 pandemic has caused significant challenges for healthcare organizations worldwide. Distressed healthcare organizations have faced financial and operational complications. However, some healthcare organizations have managed to improve their operations and financial position despite the pandemic. These organizations have implemented strategies such as telehealth, remote patient monitoring, operational efficiency, revenue cycle management, and alliances. The pandemic has continued highlighting the importance of managing a focused and lean healthcare organization. Recognizing that the healthcare industry will undergo significant transformation over the years to come, it must navigate the challenges of aligning new economic realities with the growing demands of an aging population. It remains essential for healthcare organizations to continue focusing on the discussed strategies as they continue to improve their operations and long-term financial sustainability.
Subject matter expertise
Kevin Clancy

CPA, JD, CIRA, CFF, CTP, Global Director, Restructuring and Dispute Resolution Practice

Close

Contact

Let's start a conversation about your company's strategic goals and vision for the future.

Please fill all required fields*

Please verify your information and check to see if all require fields have been filled in.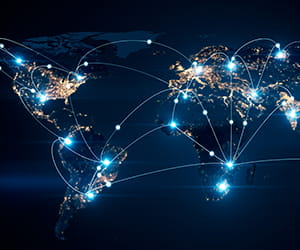 Coronavirus Resource Center
Receive CohnReznick insights and event invitations on topics relevant to your business and role.
Subscribe
This has been prepared for information purposes and general guidance only and does not constitute legal or professional advice. You should not act upon the information contained in this publication without obtaining specific professional advice. No representation or warranty (express or implied) is made as to the accuracy or completeness of the information contained in this publication, and CohnReznick LLP, its partners, employees and agents accept no liability, and disclaim all responsibility, for the consequences of you or anyone else acting, or refraining to act, in reliance on the information contained in this publication or for any decision based on it.