Physician practices: M&A trends and outlook

Physician group transaction volume returned to pre-pandemic levels in 2022 following a banner year in 2021. Despite a volume decline compared to 2021, the drivers of investment and consolidation remained the same:
Reimbursement uplift as companies negotiate better rates with insurance carriers due to the scale of operations
Cost optimization through the integration and consolidation of back-office operations to streamline costs – typically through MSO structures
Diversification of revenue streams through the introduction of additional and complementary revenue sources
Multiple expansions by acquiring practices at low multiples and creating value through integration and operational improvement
Although challenges with recruiting and retaining personnel in both clinical and non-clinical roles, as well as reductions in the Medicare physician fee schedule, should have stalled deal activity, the industry performed well in 2022. While these same issues could impact deal activity in 2023, despite "dry powder" waiting to be deployed, we enter 2023 with uncertainty due to macroeconomic conditions.
What's ahead in 2023
We expect to see more consolidation this year, primarily in specialty practices where there is still a high level of fragmentation. A recession could have significant impacts on valuations with lay-offs and unemployment in the broader workforce reducing commercial insurance coverage and the profitability of practices. However, a recession could, on the positive side, address staffing challenges experienced across the industry.
Although some practices looking to sell may be discouraged by lower valuations resulting from higher costs of capital, many physicians are fatigued having dealt with the pandemic, ongoing resource constraints, and higher operating costs. We believe many practices will continue to explore strategic options, with some positioning themselves as add-ons as opposed to platform companies. Many practices are too small to be platforms and some owners do not want the continued stress of leading and building a business – they want out.
The long-term trend toward payer-provider convergence is continuing to drive business model changes across the sector. Primary care has led the charge in transitioning from fee-for-service reimbursement models to value-based care agreements. Specialties like nephrology and oncology are gradually following suit.
We expect other specialties to accelerate their adoption of some form of value-based care models in 2023 and the years following. Value-based care models rely on the premise that by incentivizing improved patient outcomes, players across the value chain could continue to make gains. Providers specializing in value-based care will be attractive to investors due to the unique quality of care they can provide and the opportunity they present considering varying risk levels and business models. Successful acquirers of value-based care practices have used leading-edge technologies to transform insights into actionable and timely patient interventions. Technology will continue to help improve efficiencies for scalability and cost containment.
Overall, while there are headwinds driving uncertainty in the physician practices sector, we believe the sector will be well-positioned to attract investor activity in 2023 and beyond.
Subject matter expertise
Claudine Cohen

Managing Principal, Value360 Practice

Peter Epp

CPA, Partner, Community Health Leader

Close

Contact

Let's start a conversation about your company's strategic goals and vision for the future.

Please fill all required fields*

Please verify your information and check to see if all require fields have been filled in.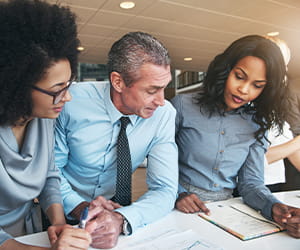 Receive CohnReznick insights and event invitations on topics relevant to your business and role.
Subscribe
This has been prepared for information purposes and general guidance only and does not constitute legal or professional advice. You should not act upon the information contained in this publication without obtaining specific professional advice. No representation or warranty (express or implied) is made as to the accuracy or completeness of the information contained in this publication, and CohnReznick LLP, its partners, employees and agents accept no liability, and disclaim all responsibility, for the consequences of you or anyone else acting, or refraining to act, in reliance on the information contained in this publication or for any decision based on it.