The Consulting Report ranks CohnReznick eighth among Top 50 Consulting Firms

New York, NY – June 12, 2023 – CohnReznick LLP, one of the leading advisory, assurance, and tax firms in the United States, today announced that The Consulting Report, a comprehensive source for business news, leadership dynamics, and corporate actions in the consulting, professional services, and tech services industries, has, for a second consecutive year, ranked CohnReznick among its Top 50 Consulting Firms. CohnReznick ranked #8 in the 2023 rankings, the top-ranked public accounting firm on the list. Consulting Report's 2023 Top 50 list included each of the Big 4 firms, two other large public accounting firms, and many of today's most respected and well-recognized U.S. and global consulting firms.
According to the publication, "This list highlights the world's most trusted and influential professional services firms. Renowned for their unrivaled expertise, these industry leaders provide corporations, governments, and organizations with profound insights, invaluable analytics, and astute counsel across a wide spectrum of domains." It adds, "These firms are indispensable partners to management teams of some of the most important organizations across the globe."
In its profile of CohnReznick, The Consulting Report noted the unique structuring of the firm's advisory practice; more than 725 professionals organized into two integrated teams – Value360 and Global Consulting Solutions. Value360 provides a range of services designed to help clients optimize the performance of transactions and improve business situations. Global Consulting Solutions focuses on helping clients succeed through services focused on operational and technological advancements.
"The two advisory practices each grew by double-digits in 2022, adding to the 77% growth the combined practices achieved in 2021," said Kristen Soles, Managing Partner, Global Consulting Solutions. "Our advisory teams are committed to helping our clients drive value for their stakeholders through services designed to position them at the forefront of their industries." Claudine Cohen, Managing Principal, Value360 added "The growth of our advisory practices has enabled CohnReznick to bring extraordinary leaders to the firm in growing areas such as infrastructure, client advisory, and transaction advisory services while also providing outstanding career opportunities for our team members at all levels."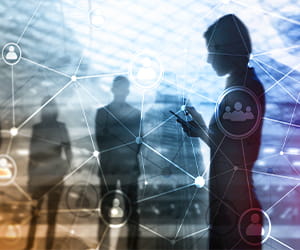 News Latest Media Commentary, Press Releases, & Industry Awards
Receive CohnReznick insights and event invitations on topics relevant to your business and role.
Subscribe