The Consulting Report names Clark Pakstys a Top 25 Private Equity Consultant and Leader of 2023

New York, NY – November 17, 2023 – CohnReznick LLP, one of the leading advisory, assurance, and tax firms in the United States, today announced that Kim Clark Pakstys, Managing Director, CFO Advisory, has been named one of The Consulting Report's Top 25 Private Equity Consultants and Leaders of 2023.
At CohnReznick, Clark Pakstys leverages strategy, organization development, and operational excellence to advise CFOs on finance transformation best practices. Working with publicly traded, private, and private equity businesses, she helps C-suite leaders shape portfolios, mature and transform operations, align resources, operationalize ESG, and mitigate risk. As co-leader of CohnReznick's Finance Transformation practice, Clark Pakstys focuses on increasing collaboration across service lines and creating new services to help clients drive growth.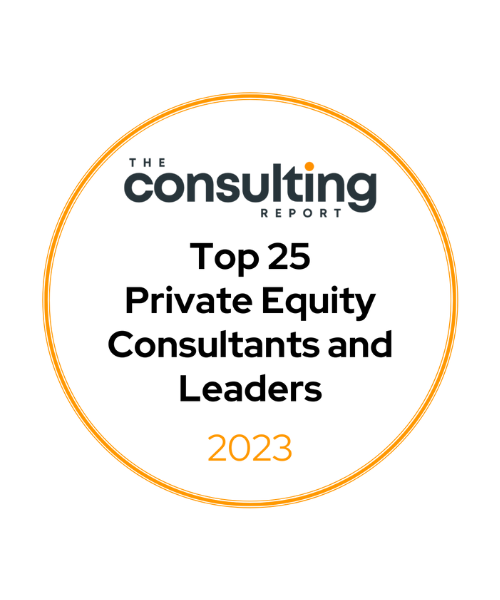 In recognizing Clark Pakstys, The Consulting Report noted, "with 15 years of expertise under her belt, Kim Clark Pakstys stands out as a seasoned advisor to both private equity firms and corporations navigating through mergers, acquisitions, and integration processes."

"The infusion of capital provided by private equity companies can have a transformative impact on our economy and on businesses across many different sectors. It is a privilege to serve as a trusted advisor in helping private equity firms and management teams optimize performance and create value for stakeholders," said Clark Pakstys. "Thank you to The Consulting Report for recognizing my strong commitment to my clients and this industry, and congratulations to all who made this esteemed list for 2023."
About The Consulting Report
The Consulting Report is a comprehensive source for business news, leadership dynamics, and corporate actions related to the consulting, professional services, and tech services industries. Learn more: https://www.theconsultingreport.com/
Contact
Kim Clark Pakstys

Managing Director, CFO Advisory

Close

Contact

Let's start a conversation about your company's strategic goals and vision for the future.

Please fill all required fields*

Please verify your information and check to see if all require fields have been filled in.
Related services
Our solutions are tailored to each client's strategic business drivers, technologies, corporate structure, and culture.
Receive CohnReznick insights and event invitations on topics relevant to your business and role.
Subscribe