In early March, organizations across the U.S. received an abrupt operational mandate: Work anytime, anywhere, with anyone – now. Companies were quickly pressed into adopting a business model that had previously seemed either unlikely or several years distant. Few were prepared, because many lacked a formal remote-work strategy.  
In the past, operational efficiencies and real-estate cost savings were key drivers of work-anywhere programs. These factors are still important, of course, but a flexible work environment that boosts productivity and safeguards employee health has become part of the lessons learned as we plan to emerge from COVID-19 and assess what needs to be done next.
A post-pandemic remote-work strategy should focus on the human characteristics of work – such as how people like to work, or the types of environments in which people work best – to build a program that allows employees to perform their tasks efficiently and effectively, communicate seamlessly, collaborate, and maintain communities. Following are five questions that business executives should ask themselves as they consider expanding or revising their remote-work program and workforce enablement strategies. 
1. How will a remote-work strategy change my organization's culture? 
By now, it's clear that working from anywhere, using any device, will be the future of work across industries. It's a seismic shift that will require businesses to take specific steps to preserve their workplace culture, which will play a pivotal role in the success of the remote-work program.
When developing a work-from-home strategy, organizations will need to implement policies to prevent alteration of corporate culture. This is vital because culture represents the very character of the company, and significant changes could be destabilizing. At the same time, businesses should identify and prepare for potential cultural disruptions. Employee performance, for example, will no longer be measured by hours spent in the office, and face-to-face interactions will become digital. These two factors alone can cause profound changes in behaviors and attitudes that can impact organizational culture. 
To understand the unique character of your workplace, talk to your people. Find out what technologies and processes they use to communicate and collaborate. Also consider the generational makeup of the workforce. Younger workers tend to be more proficient with tools for videoconferencing, collaboration, and online chat; older staff may require supplemental training and support. 
And remember that remote work can put the job in the center of their homes. Developing a great remote-working culture will require that businesses establish reasonable work schedules based on trust – and a respect for the employee's work-life balance. 
2. How do I determine the right scope for my program? 
There's no one-size-fits-all framework for designing a workforce enablement program, nor is there a singular formula to determine which employees (or roles) should work from home. 
Designing a program that is tailored to your specific business needs will first require a thorough assessment of your talent, process, and technology domains. Doing so can help you establish a remote-work program that balances individual needs with a business model that is fully remote or on site, or a hybrid of the two. 
The remote-work plan should be informed by employee sentiment. Talk with staff early on to gauge their interest in working from home. Ask about their work patterns and office preferences, and assess their proficiency in business applications and other digital technologies. Then use this information to add a human layer to your operating model and identify issues that could impede virtual work. 
It's also critical to determine which manual workflows can be automated in a remote-work environment and which applications and workflows can be moved to the cloud for enhanced mobility. 
3. Do I have the right collaboration tools and technologies for working from anywhere? 
A remote-work program should be built on robust information technologies that enable employees to digitally communicate, collaborate, and connect. First, you'll need a strategy to identify the right tools, as well as a plan to implement the solutions and train users. 
In addition to working from anyplace, the emerging remote-work paradigm encompasses the use of any device to get work done. Collaboration and communications applications should be seamlessly available across device types, from laptops to tablets to smartphones. Data should be stored on the cloud and available on any device.
No matter the location, people will want to feel like they're part of a team, and inclusive communications processes can enable that. Communicating with staff must be planned, deliberate, and engaging. You can improve the efficacy of communications by establishing multiple digital channels such as newsletters, videos, and live chat, but the message delivered should be consistent across all platforms. Remember that communications preferences can vary by generation, so discuss options with a generational cross-section of employees. 
Also essential is seamless collaboration across locations. Remote workers should be able to interact with others with the same ease and engagement as on-site staff. This will require intuitive collaboration platforms that work well on both corporate and home networks. In some cases, businesses may need to adjust IT networks, remote access, and authentication capabilities to accommodate these technologies. 
These tools won't be effective, however, without a strategy for intentional, proactive communication that factors in the needs of remote staff. This is critical because being physically absent distorts the dynamics of social interaction. Home workers, for instance, cannot physically pop into a colleague's office for an impromptu chat, nor can they easily read body language of others during digital interactions. These constraints mean that meetings and conversations will need to be planned and incorporated into workflows. 
Finally, remember that a work-from-home model will also require robust governance and oversight to implement and sustain changes in technologies, procedures, and policies. 
4. How do I track remote employee productivity and well-being? 
Over the years, managers have cited concerns about employee productivity and engagement as justification for limiting remote work. But that rationale has become less convincing as ongoing research indicates that working from home can enhance productivity.
In a poll conducted April 6 to 9 by YouGov in partnership with USA TODAY and LinkedIn, 54% of employees who started working from home during the COVID-19 pandemic said their productivity had increased. According to Gallup, research also shows that remote workers tend to be more engaged than their on-site counterparts, and that higher engagement can translate to lower absenteeism and higher profitability, according to Gallup. 
Monitoring employee performance will become increasingly essential to managing and motivating workers in a distributed environment. Employee performance processes and metrics should be built into the remote-work strategy. Some companies may opt for weekly check-in calls, while others may monitor activity via automated workflow logs or software designed to track remote workers. 
The focus on wellness will extend beyond issues like social distancing and a sanitary workplace to include the mental health of employees. Working from home strips away human interactions and creates a sense of isolation that can impact mental well-being. To prevent this, companies will need to pay greater attention to the psychological health of employees. Doing so will require heightened human observation to watch for signals of distress. To that end, managers will need to know what stress looks like and be prepared to take action. 
5. Does my organization have the right cybersecurity capabilities for a remote environment?
As organizations begin planning to adopt or update a remote-work strategy, it's critical that the program includes security and privacy strategies, in alignment with their enterprise risk management program. 
Adequate security and privacy requirements must be built in from the start (security and privacy by design). That's a challenge, though, because most corporate processes, policies, and cultures were not designed to support a remote workforce, which can introduce a raft of new risks to their environment. Organizations should also understand the relationship between data privacy and ethics, which are essential to building trust among customers and business partners.
More than anything, effective cybersecurity for a work-from-home environment hinges on secure remote access. As such, businesses should conduct a risk-based assessment of VPNs, multifactor authentication, and other access technologies, including local data storage and transfer. It's also important to implement automated network-monitoring capabilities to detect anomalous activity, properly configure firewalls, and deploy anti-malware software across the distributed environment. 
Shifting to a new, and largely unknown, work environment will increase the need for updated and robust communication strategy and security training for all employees. Remote workers in particular may be susceptible to current phishing and social engineering attempts that employ COVID-19 lures.
Remote employees need the tools to navigate risks like working in public spaces where malicious actors can view their laptop screens and where unsecured Wi-Fi networks can facilitate malicious attacks. These types of problems can be mitigated by providing laptop privacy filters to employees and VPNs to secure log-ins. Some organizations may choose to further protect data by graying out sensitive information. 
Additionally, organizations should consider identifying critical applications, patch management capabilities, new password policies, incident response plans in a remote-work space, and enhanced management of remote devices (including laptops and mobile devices).
Finally, it's essential to establish a formal, ongoing change-management program to address the cultural changes engendered by a large-scale remote-work program.
It's business as unusual
As the COVID-19 crisis persists, the contours of a post-pandemic business ecosystem are largely unmapped. But since many organizations are already operating in a remote-work environment, it seems likely that most will permanently adopt some level of remote work. 
Doing so will require that organizations design and implement an effective workforce enablement program that aligns with individual business strategy, technology platforms, and corporate culture. The program should be developed around an end-to-end strategy that assesses your current and future needs, prioritizes your future-state processes and technologies, and helps improve and automate workflow processes. Above all, the program should include robust training programs for your employees to keep them part of a workplace community that is engaged and productive – no matter where. 
Contact
Paul Ricci, CPA, Partner, Technology & Data Practice Leader
973.618.6252
Reed Dailey, Director, Technology & Data
312.508.5842
Subject matter expertise
Paul Ricci

CPA, Partner, Technology+ National Leader

Reed Dailey

Client Relationship Executive

Close

Contact

Let's start a conversation about your company's strategic goals and vision for the future.

Please fill all required fields*

Please verify your information and check to see if all require fields have been filled in.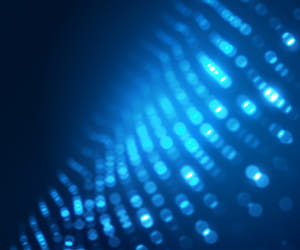 How CFOs Can Succeed in an Upended Economic Landscape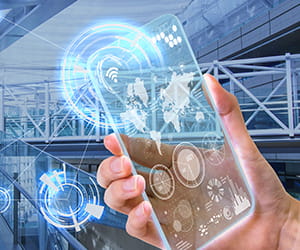 CRE Digital & Human Experiences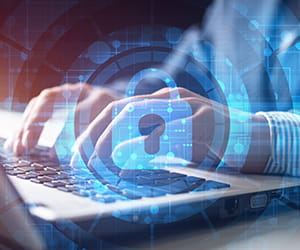 On-Demand Webinar: You Transitioned to a Remote-Work Environment. Have Your Cyber & Privacy Policies & Practices Moved With You?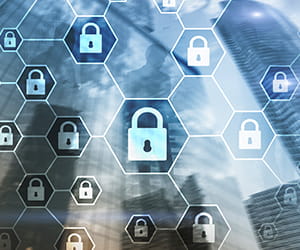 As Coronavirus Spreads, Factor Cybersecurity Into Remote-Work Policies
Receive CohnReznick insights and event invitations on topics relevant to your business and role.
Subscribe
This has been prepared for information purposes and general guidance only and does not constitute legal or professional advice. You should not act upon the information contained in this publication without obtaining specific professional advice. No representation or warranty (express or implied) is made as to the accuracy or completeness of the information contained in this publication, and CohnReznick LLP, its partners, employees and agents accept no liability, and disclaim all responsibility, for the consequences of you or anyone else acting, or refraining to act, in reliance on the information contained in this publication or for any decision based on it.