3 key takeaways for state and local governments to navigate the complexities of infrastructure projects
With the infusion of infrastructure funding from the Infrastructure Investment and Jobs Act, state and local governments will need to carefully prepare for infrastructure projects and the administration of funding to help ensure taxpayer dollars earmarked for infrastructure are invested most effectively to guard against fraud and mismanagement. A strategy for maintaining financial integrity for state and local infrastructure modernization projects, while capitalizing on the right mix of funding sources, starts with three key steps.
1. Perform a risk assessment.
Assessing project risks is crucial to the success of large-scale infrastructure projects. Agencies need to identify the most likely problems and uncover any inadequacies in internal controls or other project oversight disciplines. For example, performing a risk assessment could uncover inconsistent worker sign-in and sign-out processes, which can make it difficult to accurately monitor expenses and track worker safety. With this data, officials could then optimize their oversight activities and available project resources to solve the issue.
2. Assemble your program management team to protect the public trust.
Major public infrastructure projects are heavily scrutinized by public watchdogs and investigative press. Fraud, waste, and abuse on complex infrastructure initiatives has been shown to account for as much as 20% of total program costs and makes for great front page fodder and internet scandal. Many public agencies lack the depth of expertise and breadth of resources to detect and prevent this project leakage. State and local governments need to assemble a team as part of their program management efforts to monitor program finances and mitigate potential cost overruns and unwelcome public scrutiny. Preparing a comprehensive program management strategy in advance of receiving funding is the best approach to mitigate these concerns. Find tips on how to avoid program management pitfalls.
3. Choose the right funding vehicles.
States and localities have three primary choices for infrastructure funding mechanisms: government funds, bonds, and P3s. While the Infrastructure Investment and Jobs Act will provide much needed funding, government agencies should consider gaining greater leverage by choosing combination of vehicles. Thoughtful selection requires expertise and careful analysis, so government officials should seek out financial models utilized for other large public sector projects and familiarize themselves with P3 models, which have not always been an allowable method of funding projects at the state level. P3s may be a valuable funding source thanks to the operational involvement and investment of commercial stakeholders. However, P3s are only applicable for infrastructure developments where there is a business opportunity for private sector participants to realize a return on investment. One example is toll-road construction, where commercial stakeholders gain a share of ongoing toll receipts.
Summary
Large-scale infrastructure projects, while providing tremendous public benefit, are complex and expensive endeavors that are particularly vulnerable to fraud, waste, and abuse. The risks increase when state and local staffs are already strained from managing multiple existing programs or when they lack expertise in key areas, such as in P3 funding mechanisms. But these complexities, resource constraints, and personnel gaps needn't hamper infrastructure expansion and modernization plans. Careful research and planning can mitigate financial risks and help governments keep infrastructure projects on track and on the road to success.
Contact
Frank Banda, CPA, CFE, CGMA, PMP, Managing Partner – Government and Public Sector Advisory
301.280.1856
Subject matter expertise
Frank Banda

CPA, CFE, PMP, Managing Partner – Government and Public Sector Advisory

Close

Contact

Let's start a conversation about your company's strategic goals and vision for the future.

Please fill all required fields*

Please verify your information and check to see if all require fields have been filled in.
Inside Infrastructure: U.S. Infrastructure Plan Resource Center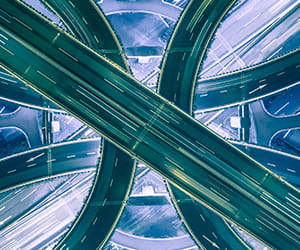 Bipartisan Infrastructure Bill: Where Do We Go From Here?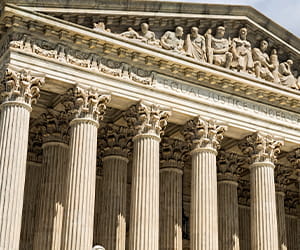 Federal Infrastructure Plans Move Forward With Bipartisan Deal
Receive CohnReznick insights and event invitations on topics relevant to your business and role.
Subscribe
This has been prepared for information purposes and general guidance only and does not constitute legal or professional advice. You should not act upon the information contained in this publication without obtaining specific professional advice. No representation or warranty (express or implied) is made as to the accuracy or completeness of the information contained in this publication, and CohnReznick LLP, its partners, employees and agents accept no liability, and disclaim all responsibility, for the consequences of you or anyone else acting, or refraining to act, in reliance on the information contained in this publication or for any decision based on it.