Build trust, transparency, and cost control
Government agencies, private equity investors, and owners are all accountable for controlling project costs and preserving the reputation of the project. The proper controls and oversight environment can mitigate fraud, waste, and abuse throughout the project cycle. They go a long way toward building a culture of trust, finding cost savings, and helping ensure the funds are used as originally intended. Independent advisors preemptively address project vulnerabilities to mitigate suspected fraud, waste, and abuse and show they deliver on promises while keeping projects on time and on budget.
Preventive measures create positive outcomes
Our work has shown effective monitoring programs create project savings through controls during the full lifecycle: design, prequalification and award phases, project execution, and post-delivery operations and maintenance. Also, when a compliance and monitoring program is instituted from project inception and used consistently, accountability is communicated clearly to all parties and the public. Our team of accountants, forensic examiners, field investigators, and legal services professionals  work with owner entities to identify key concerns and exposures. We then immerse ourselves in the project to oversee it without impeding the critical path of construction.
Historical firsts and thorough delivery
CohnReznick professionals have worked on some of the nation's largest projects, cleanups, and disasters. With significant care, thoroughness, and detection expertise, CohnReznick has led clients through some of the most destructive disasters in U.S. history, such as the World Trade Center site cleanup and hurricanes Katrina and Sandy recovery efforts. Translating those services to large-scale construction programs, CohnReznick's professionals bring extensive, firsthand experience to meet client goals for each project.
The CohnReznick advantage
No two projects are alike, and owners have unique concerns and pain points. CohnReznick's seasoned professionals work with owners and stakeholders to create a program tailored to the exact needs of the project. With the capabilities of a national firm and our integrated industry specialists, we bring the expertise to address each project's demands scaling staffing needs based on project complexity and the existing project accountants. CohnReznick offers comprehensive compliance monitoring services to many sectors:
Public
Private
Public-private partnership (P3) projects
Infrastructure
Disaster response and recovery
Private equity-funded projects
Federal, state, and locally funded projects
Private developers
Education
Real estate investment trusts (REITS)
Court or agency mandated fiscal and integrity monitors
Not-for-profit (museums, hospitals, schools)
Court-appointed bankruptcy advisors
Hospitality and retail
Office of inspectors general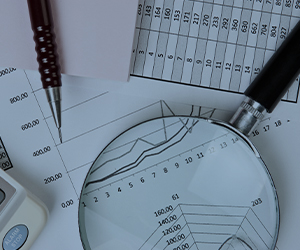 One Team – One Fight: How Auditors & Investigators Can Work Together to Combat Fraud
Meet the team
Jack Callahan

CPA, Partner - Construction Industry Leader

Frank Banda

CPA, CFE, PMP, Managing Partner – Government and Public Sector Advisory

Close

Contact

Let's start a conversation about your company's strategic goals and vision for the future.

Please fill all required fields*

Please verify your information and check to see if all require fields have been filled in.
Related services
Our solutions are tailored to each client's strategic business drivers, technologies, corporate structure, and culture – addressing any industry-specific needs.
Receive CohnReznick insights and event invitations on topics relevant to your business and role.
Subscribe