Winning companies embrace digital transformation now
In today's environment, startups are upending incumbents. Identifying opportunities for digital transformation is a high priority. Savvy organizations understand that innovation, when properly applied, can help even emerging companies create significant added value.
Consider, for example, a business-to-business supplier of auto parts that has relied on a traditional sales force to manage customers via phone, fax, and email. Digital transformation can be as simple as the introduction of a web-based interface, which now allows customers to check inventory and place their own orders online. An obvious yet effective innovation like this could lead to value-adds such as lower customer acquisition costs, improved customer relationship management, and reduced selling and marketing expenses.
Additional ways to create value and enhance growth can be accomplished by applying digital innovation to a company's supply chain management process or by leveraging the cloud for ERP and CRM systems. These are all ways that digital innovation can create a more profitable, efficient, and successful business.
By the same token, companies without a digital strategy may see their value stagnate, or even plummet. Take, for example, a company that lacks vital data about its customers. Perhaps the company is running its operations from Excel spreadsheets. It doesn't have the digital platforms to track critical information and insights or know how much revenue is generated per customer. And, it has no way to effectively forecast future revenue based on customer segments. Thus, a potential acquirer may think twice about investing in the business, or a lender may question the company's ability to sustain and grow revenue over the term of a loan.
In today's digital environment, the most successful companies capture information and can make sense of it all in near real-time. This can provide significant competitive advantage. For example, unstructured datasets, including data from social media platforms, can help a company unlock previously unseen opportunities and identify unknown issues.
Some companies are differentiating themselves by aggregating masses of information from blog posts and social media feeds and comments. They are then leveraging that data to build a better feature set for their next product release. This approach to analytics enables companies to quickly and accurately build the products and functionality that will have the greatest impact in the market.
With a good roadmap, a company can begin reaping the benefits of digital investments quickly and cost-effectively. The key is to start small and be flexible. By applying the tenets of agile development – rapid prototyping, continuous feedback, and constant iteration – companies can put a digital strategy into action and see a return on investment almost immediately.
Successful digital transformations occur through continuous innovation – by changing business models and capabilities in measured steps, over time, and as resources allow. This agile approach empowers organizations to launch, learn, and relaunch digital initiatives by swiftly reacting to changing market conditions and customer needs.
As the digital world continues to disrupt, companies that embrace agile digital transformation can radically change their business models, meet those demands head-on, and gain competitive advantage.
Insight
A digital strategy is no longer a nice-to-have – it's a must-have. Increasingly, there are only two types of companies: the disrupters and the disrupted. The right approach to digital can help an organization create a more profitable, efficient, and successful business – and ultimately increase its financial performance and value.
Subject matter expertise
Reed Dailey

Client Relationship Executive

Close

Contact

Let's start a conversation about your company's strategic goals and vision for the future.

Please fill all required fields*

Please verify your information and check to see if all require fields have been filled in.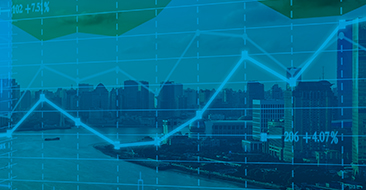 On-Demand Webinar: Transactional Insights - Quality of Earnings & Beyond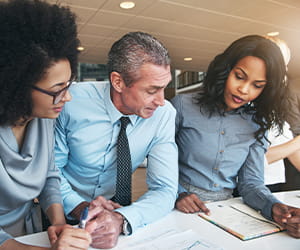 Receive CohnReznick insights and event invitations on topics relevant to your business and role.
Subscribe
This has been prepared for information purposes and general guidance only and does not constitute legal or professional advice. You should not act upon the information contained in this publication without obtaining specific professional advice. No representation or warranty (express or implied) is made as to the accuracy or completeness of the information contained in this publication, and CohnReznick LLP, its partners, employees and agents accept no liability, and disclaim all responsibility, for the consequences of you or anyone else acting, or refraining to act, in reliance on the information contained in this publication or for any decision based on it.