What is defective pricing, and what does an auditor look for?

In fall 2019, Bloomberg News reported that the Defense Contract Audit Agency (DCAA) planned to conduct a significantly higher number of defective pricing audits in 2020. We thought it would be helpful to explain what exactly a defective pricing audit is and what steps can help contractors avoid or prepare for such an audit.
The Truthful Cost or Pricing Data statute, which is still commonly referred to as the Truth in Negotiations Act, or TINA, establishes requirements regarding certified cost or pricing data that is submitted by contractors in support of proposals submitted to the government or to government contractors. Certified cost or pricing data is required, in certain circumstances, by FAR 15.403-4 when certain exemptions do not apply. The current threshold for certified cost or pricing data applies to proposals in excess of $2,000,000 (previously $750,000).
Negative results of a defective pricing determination
When auditors can prove that certified cost or pricing data was not current, accurate, or complete, a finding of defective pricing can result. FAR 15.407-1 states that such a finding will result in an adjustment to contract price. However, this goes beyond FAR. This FAR is specifically derived from 10 U.S.C. 2306a and 41 U.S.C. Chapter 35, taking it beyond regulation and into the realm of law. A related clause, FAR 52.215-10 (Price Reduction for Defective Certified Cost or Pricing Data), which is included in government contracts, provides the government the leverage to obtain a contract price adjustment. The government is also entitled to recovery of any overpayment plus interest, and to penalty amounts related to overpayments.
Apart from the financial impact, companies may face a potential negative perception the government has of companies found to have submitted defective certified cost or pricing data. Lastly, if the government can prove fraudulent intent, the personnel involved could face criminal prosecution. Accordingly, this is an area that should be taken seriously.
Exemptions from requirements for certified cost or pricing data
For many reasons, including those discussed above, contractors should avoid submission of certified cost or pricing data unless it is necessary. FAR 15.403-1 provides exceptions to certified cost or pricing data requirements and indicates that contracting officers shall not require such data when one of the exemptions is met, such as:
1. When prices agreed upon are based on adequate price competition
2. When prices are set by law or regulation
3. When a commercial item is being acquired
4. When a waiver has been granted
5. When modifying a contract or subcontract for commercial items
If any of these scenarios could apply, it is very important that this is communicated to the contracting officer so that they can avoid certification of cost or pricing data and, in doing so, avoid potential future defective pricing findings.
How DCAA conducts defective pricing audits
When DCAA is engaged to perform an audit, their objective is to determine whether certified cost or pricing data were inaccurate, not current, or incomplete. They will generally begin with establishing a baseline for the audit. To do this, they will look at the last proposed costs by cost element before negotiations began, and adjust for any additional certified cost or pricing data submitted up to the time of agreement on price. They will then compare the baseline to actual costs to determine risky areas, and apply a combination of analytical tests, observation, inspection, inquiry, and tests of details as necessary to determine the existence of any defective pricing.
Contract type is an important consideration of DCAA engagements, as interest begins when payments are first made to the contractor on any fixed amounts that are determined to be defectively priced. For Cost Plus Fixed Fee contracts, this is limited to payments of fee if it is determined that the fee was overstated based on defective pricing. For Fixed Price contracts, interest begins with the first payment related to any part of the contract that is determined to be defectively priced. Because of this, Fixed Price contracts are the highest risk, as they have the highest potential contract price adjustment.
Case study (Symetrics Industries, LLC, ASBCA No. 59297, 15-1 BCA ¶ 36,070)
On Jan. 23, 2008, Symetrics Industries, LLC, submitted a proposal to the Department of the Army for the production of data modems. The proposal identified an overhead rate of 182.45% and G&A rate of 18.24%. On Feb. 7 of that year, Symetrics sent DCAA a Forward Pricing Rate Proposal (FPRP) with an overhead rate of 170.38% and G&A rate of 17.13%. On March 27, when negotiations to definitize the contract price began, Symetrics submitted its final proposal to the PCO that included the same rates as submitted in the Jan. 23 proposal. The PCO, in their pre-negotiation memorandum, referenced the Feb. 7 FPRP, indicating their awareness of the submission. However, the rates negotiated were those submitted on Jan. 23 and March 27.
On Feb. 26, 2014, the current contracting officer issued a final decision demanding payment for the difference between the negotiated rates and the FPRP rates, plus interest. The government's position was that Symetrics had violated TINA by failing to provide directly to the PCO the FPRP that had been submitted to DCAA.
The Armed Services Board of Contract Appeals (ASBCA) decided in favor of Symetrics, citing a statement it had made previously:
"Disclosure is not confined to a formal, written submission. Instead the contractor's disclosure obligation is fulfilled if the Government obtains the data in question in some other manner or had knowledge. It must be meaningful, regardless of the form it takes. Whether there has been meaningful disclosure depends upon application of a 'rule of reason' to the particular circumstances of each case."
This case provides insight into the mindset of DCAA and Defense Contract Management Agency (DCMA) officials when negotiating contracts and when attempting to assert defective pricing. It also provides valuable information to contractors concerning potential defenses to defective pricing allegations.
Summary
The increase in DCAA's planned defective pricing audit activity necessitates that contractors examine their controls related to preparation of certified cost or pricing data. Controls should be sufficient to enable the certifier to confidently conclude that the data submissions are current, accurate, and complete as of the date of negotiations.
Subject matter expertise
Kristen Soles

CPA, Partner - Managing Partner, Advisory - Global Consulting Solutions and Government Contracting Industry Leader

Close

Contact

Let's start a conversation about your company's strategic goals and vision for the future.

Please fill all required fields*

Please verify your information and check to see if all require fields have been filled in.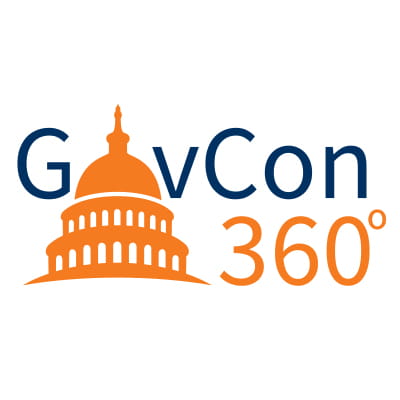 Access Our Government Contracting Topic Page for Key Insights & Powerful Tools
Receive CohnReznick insights and event invitations on topics relevant to your business and role.
Subscribe
This has been prepared for information purposes and general guidance only and does not constitute legal or professional advice. You should not act upon the information contained in this publication without obtaining specific professional advice. No representation or warranty (express or implied) is made as to the accuracy or completeness of the information contained in this publication, and CohnReznick LLP, its partners, employees and agents accept no liability, and disclaim all responsibility, for the consequences of you or anyone else acting, or refraining to act, in reliance on the information contained in this publication or for any decision based on it.