Sun joins CohnReznick as Principal, Cybersecurity

New York, NY – April 28, 2023 – CohnReznick LLP, one of the leading advisory, assurance, and tax firms in the United States, today announced that David Sun has joined the firm as Principal in its rapidly growing Cybersecurity practice. Sun will be leading and expanding the security incident response and recovery services and computer forensic and litigation support services for the practice, as well as developing comprehensive cloud security service offerings, which will allow CohnReznick to provide clients with access to end-to-end suite of cybersecurity, technology risk, and privacy services.
Sun has 25 years of cybersecurity and IT management experience responding to data breach and privacy incidents, internal employee malfeasance, and government agency investigations. His expertise is in responding to cyber-attacks and resuming business operations; investigating email compromises, data breaches, and multi-million-dollar losses from wire fraud; performing forensic analysis, reconstruction, and post-breach remediation; and prosecuting departing employees for theft of sensitive information, destruction of documents, and unauthorized activities.
As a leading industry consulting expert specializing in describing technology-related issues, Sun has served a testifying expert or court appointed expert on hundreds of litigation matters. This includes providing expert testimony during a national federal investigation into the handling of classified information; offering guidance during an investigation into destruction of public records by a sitting mayor of a major city; providing security assessments for the United Nations and various United States Federal Reserve Banks; assisting multiple state attorneys general investigate a variety of data privacy violations; and more.
"The importance of creating and managing a robust and agile cybersecurity program is paramount to mitigating risk in companies of all sizes," said Bhavesh N. Vadhani, Principal and Global Leader, Cybersecurity, Technology Risk, and Privacy Practice. "David's breadth of experience in responding to security incidents and helping clients recover from sophisticated threats by developing and deploying comprehensive cybersecurity programs to improve data and systems security for clients, coupled with his multifaceted experience as a sought-after industry thought leader, will help to bolster our team's bench strength as we guide our clients through the complexities of the cybersecurity threat landscape."
Before joining CohnReznick, Sun was the founder and president of SunBlock Systems, Inc., a global litigation advisory firm that specialized in electronic evidence. Through two subsequent acquisitions, Sun joined a major accounting and advisory firm as a principal and its national practice leader for cyber incident response and forensics. In this role, he was responsible for leading a team of professionals responding to data breaches and ransomware attacks and conducting employee malfeasance and government agency investigations for both public and private sector clients. He also provided a suite of proactive cybersecurity services to help mitigate the risk of a cyber-attack.
Subject matter expertise
David Sun

Principal, Cybersecurity

Close

Contact

Let's start a conversation about your company's strategic goals and vision for the future.

Please fill all required fields*

Please verify your information and check to see if all require fields have been filled in.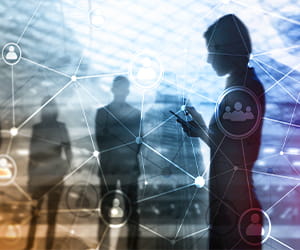 News Latest Media Commentary, Press Releases, & Industry Awards
Receive CohnReznick insights and event invitations on topics relevant to your business and role.
Subscribe