Sachs joins CohnReznick as Assurance Partner

New York, NY – July 18, 2023 – CohnReznick LLP, one of the leading advisory, assurance, and tax firms in the United States, today announced that Scott Sachs has joined the firm as a partner in its Assurance practice. Sachs has 20 years of audit experience serving private equity and public company clients with a focus on the manufacturing and distribution and consumer industries, as well as software and technology services.
Sachs has extensive experience advising large and middle market private equity clients and their portfolio companies on mergers and acquisitions, revenue recognition, complex equity instruments, stock-based compensation, and leases. In addition to advising private equity clients, Sachs has also advised public companies throughout his career.
"Creating value for clients across the private equity ecosystem begins with helping them proactively address the industry's critical regulatory requirements and compliance protocols," said Christopher Aroh, Partner – Financial Sponsors Industry Leader. "Scott has extensive technical accounting and audit knowledge, an exceptional track record in client service, and deep understanding of the intricacies of private equity deals across multiple industries." Aroh adds, "As our award-winning private equity audit team continues to grow, having someone of Scott's caliber helping lead it will be a major benefit to our clients and our firm."
Before joining CohnReznick, Sachs was an audit partner and leader of a major assurance, tax, and advisory firm's national private equity audit practice. In that role, he set firm-wide private equity audit strategy and oversaw the delivery of audit services to private equity portfolio companies. He authored that firm's Private Equity Playbook outlining strategies for developing and managing private equity relationships.
Sachs earned a BS, Business Administration – Accounting, from the Sacramento State College of Business Administration. He is a licensed CPA and a member of ACG San Francisco.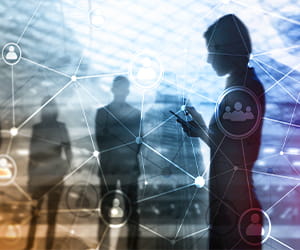 News Latest Media Commentary, Press Releases, & Industry Awards
Receive CohnReznick insights and event invitations on topics relevant to your business and role.
Subscribe