For buildings to contribute to ESG initiatives, they need to become true intelligent spaces

This content was originally published on Bisnow.com
ESG is a term that has become increasingly common in the commercial real estate industry as developers and building owners search for ways to show their company's social and environmental consciousness through their properties. One way they have been attempting to do this is through the creation of more smart buildings – properties that utilize technology to create greener, safer environments for residents. But questions around both concepts remain: What truly makes a building smart, and what role can these properties play in furthering environmental, social, and governance initiatives?
"ESG is not one thing, it's not three things; it's a filter we want to put on everything," said Tama Huang, Chief Innovation Officer at CohnReznick. "It's about building the right thing in the right way for the right reason."
Ira Weinstein, who leads the real estate and cannabis practices at CohnReznick, said that right now, ESG is an abstract concept, but smart buildings are being viewed as tools that could be practical manifestations of this concept.
CohnReznick has developed an Intelligent Space Framework that classifies smart buildings in five levels, according to their degree of sophistication and intelligence:
Level 1: Connected sensors and devices provide feedback and information on elements like physical environment and foot traffic.
Level 2: Buildings offer direct assistance with human activities, like booking amenities, using apps and interfaces.
Level 3: Buildings have the ability to orchestrate and automate responses across systems that previously were unconnected and required human intervention.
Level 4: Buildings use predictive data and analytics to support business functions and assist tenants.
Level 5: Properties use top technologies like artificial intelligence to deliver the highest level of services.
While these levels are a good step toward defining a smart building, where ESG comes into play goes beyond technology and toward a building's external impact. How does that building impact and contribute to its neighborhood? How can it extend the intelligence it collects outward to help its community?
Huang said that the coronavirus pandemic has provided a perfect example of why buildings need to evolve into true intelligent spaces that tap into communities rather than remaining individual silos. She said that during the pandemic, it hasn't been enough for buildings to simply sanitize the doorknobs and offer touchless technology. Owners have needed to expand data collection to know more about what people were doing outside of the building and how they intended to use the space to truly keep occupants safe.
"Did someone arrive in their personal car?" Huang said. "Did they take public transport? Are they planning on sitting in a private office or coming in to interact with other people? All of this will impact the safety, health, and hygiene of the building and its occupants."
During the pandemic, most buildings had great NABER ratings, but that was simply because they weren't being used. This highlights the need to create spaces intelligent enough for management to fully understand and optimize how they contribute to the environmental, or "E," part of ESG. Owners need the tools to determine not just how much carbon they are using per square foot, he said, but how much carbon they are using related to the actual purpose the building is there for when it is being actively used for that purpose.
Huang added that the need for these intelligent spaces will only grow as the next generation of workers demands that offices exhibit ESG consciousness.
For intelligent spaces and ESG initiatives to succeed, Weinstein said that people need to act. It isn't about greenwashing or wokeness, he said, it's about having a true moral compass and wanting to do what is right.
People should also consider their own viability as it relates to ESG and how it could benefit the sustainability of their business to support these initiatives and the creation of smarter spaces.
This article was produced in collaboration between CohnReznick and Studio B, Bisnow's in-house content and design studio. Bisnow news staff was not involved in the production of this content.
Subject matter expertise
Ira Weinstein

Managing Principal – Real Estate, Cannabis Industries

Close

Contact

Let's start a conversation about your company's strategic goals and vision for the future.

Please fill all required fields*

Please verify your information and check to see if all require fields have been filled in.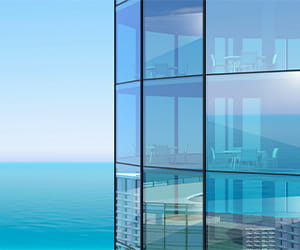 Creating Value by Building Trust
Inside Infrastructure: U.S. Infrastructure Plan Resource Center
Receive CohnReznick insights and event invitations on topics relevant to your business and role.
Subscribe
This has been prepared for information purposes and general guidance only and does not constitute legal or professional advice. You should not act upon the information contained in this publication without obtaining specific professional advice. No representation or warranty (express or implied) is made as to the accuracy or completeness of the information contained in this publication, and CohnReznick LLP, its partners, employees and agents accept no liability, and disclaim all responsibility, for the consequences of you or anyone else acting, or refraining to act, in reliance on the information contained in this publication or for any decision based on it.