Private Equity Builds Bridges to the Construction Industry
The construction industry and private equity have not always converged. PE investors have largely avoided the construction sector due to a number of inherent risks, such as the cyclical nature of the business, and due to unmet expectations related to financial requirements of construction firms (i.e., bonding), succession planning, and professional management. Construction company owners, meanwhile, have had a long-standing apprehension about outside investors. However, the success of recent deals in the industry, including several led by FdG Associates, a leading private equity firm, is proving that private equity and construction companies can indeed build a future together.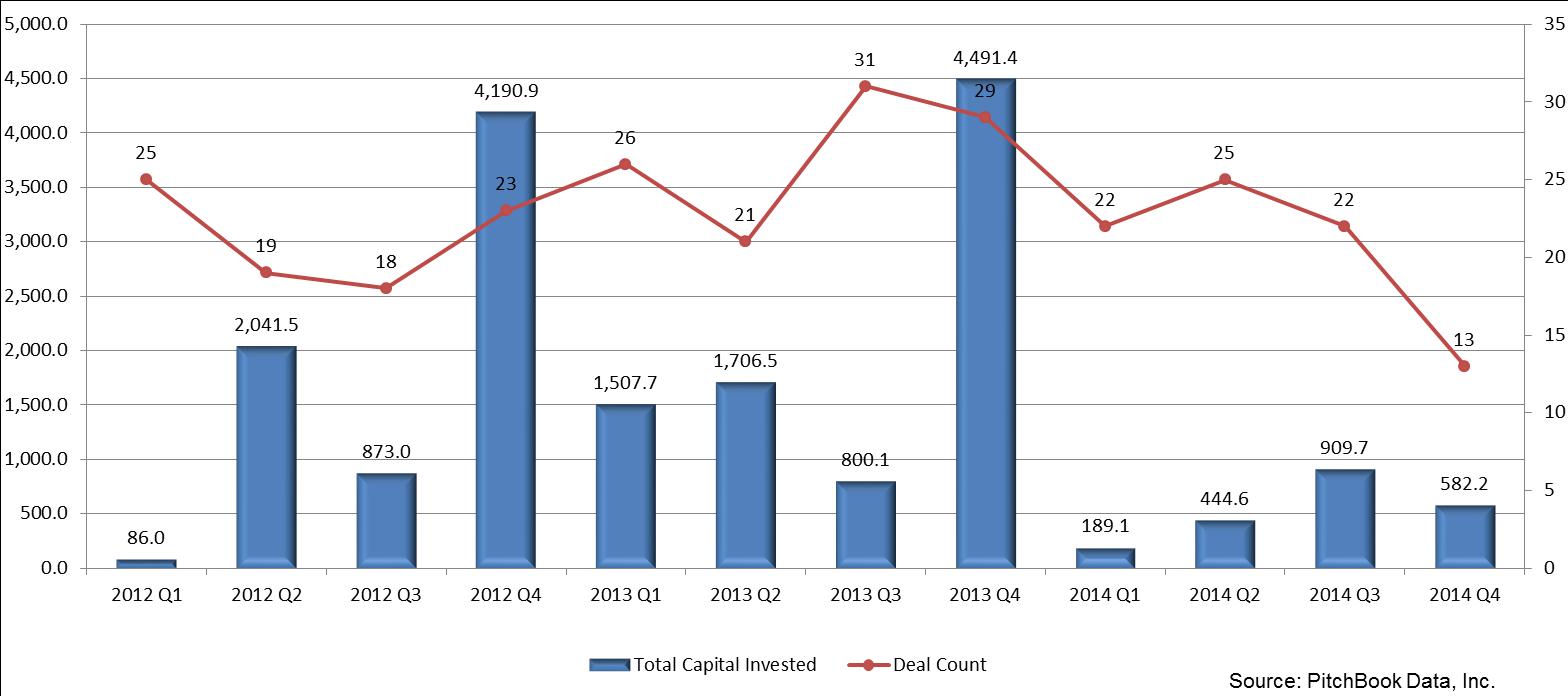 Why has private equity lagged in the construction industry?
Matthew Katz
: I think one of the fundamental issues in the industry is people. This is an industry that has often struggled to attract talent with the kind of resumes that private equity is looking for. The businesses that are going to be successful in this market and that are going to command the attention of private equity and, ultimately, a reasonable valuation, are the ones that have made a substantial investment in building talent. Business owners who want to distinguish themselves and stand out from the crowd can do that by ensuring that hiring is based on skill sets and qualifications and establishing a set of systems, processes, and checks and balances before going to market.
Jack Callahan: I agree with Matt. I do not think the industry has as positive a perception in the market as it deserves. You only hear about the problems; about the contractor who built various houses and cut every corner. You're not hearing the story of how much it has done for communities in building roads and bridges and schools and hospitals.
Are compliance issues a growing challenge for construction firms?
Katz: Yes, compliance issues are another stumbling block. When you are a middle market family contractor, and you are going to pitch an opportunity to Shell Oil or General Mills or Monsanto, the rules and regulations that you have to meet are very stringent. You will not even get into the conference room unless you can differentiate yourself and really convince people that you play at a certain level. We are really starting to see daylight between those contractors who get it and want to grow with their customers, compared to those who are content to just scrape by.
Which segments of the construction industry are most appealing to private equity investors?
Katz: Private equity participates in this industry by following the headlines. When the economy is beaten down and starting to recover, everybody starts thinking about the residential market. When the headlines are screaming about decrepit bridges and the dismal state of infrastructure in the country, there seems to be more activity and interest in the infrastructure market.
Callahan: One area where we are seeing more opportunity is Public-Private Partnerships, also known as P3s. Matt, are you seeing the same thing?
Katz: The Public-Private partnership is one of the more interesting opportunities in the construction industry right now. But it comes with some real limitations. There are the numerous components to it. The non-operating component, meaning the financing and concession component, in my mind, is not a private equity game, and certainly not a small-cap private equity game. Institutions that play at that level are large firms with very deep pockets and holding periods that are measured in the 15-year-plus range. It is virtually impossible for a middle market private equity firm to participate in a public-private partnership directly.
Callahan: So, given the complexity and size of P3s, when does it make sense for a middle market construction company or PE firm to get involved?
Katz: Ultimately, the ability of the middle market contractor to participate in P3s is really about leveraging the relationship between the executives of the middle market operating company and the key P3 developers and consortium leaders who are almost exclusively large-cap organizations. Today, we have an investment in a civil-infrastructure contractor called Infrastructure and Industrial Constructors USA. It is led by a gentleman who has a terrific resume in the civil and infrastructure construction industry and who came from a large-cap firm to run a middle market business. We were one of four team members who formed a partnership to pursue a billion-dollar public-private partnership in Pennsylvania. The executive we hired has been able to leverage his relationships to open up doors that were probably not available to the family members from whom we purchased the business. I also think that being a member of a successful P3 team carries a lot of weight when it comes time to exit—both in terms of the revenue associated with the P3, but also the validation of having raised your game to a level that does distinguish you from other family-owned and operated contractors. When your team includes Fluor, American Bridge, and Traylor Brothers, people tend not to ask whether they should take you seriously.
Callahan: That is a great story of a private equity firm teaming with a middle market construction company to give them the tools, capital, and human resources necessary to drive an initiative like that forward. That is really the "one plus one equals three" that private equity can deliver.
Is private equity's appetite for construction deals increasing?
Katz: My feeling is that, to date, it has been reasonably tepid. But to the degree that things are changing, it is possibly driven by demographics. Not a week goes by where I am not introduced to an opportunity in the construction industry where the business owner is between the ages of 55 and 80 and has no viable succession planning strategy or liquidity option. In addition to having struggled to develop talent, I think they have also struggled to really plan for the future, and none of them have really figured out how they are going to get out from underneath these businesses. Because of the project nature of the industry, you cannot just shut the door on December 31st and liquidate the business. It is critical to address succession planning proactively and before the time comes for passing the baton to the next leader of the company.
Callahan: More senior business owners always think they have at least another 10 good years left to run the business. But many still don't fully trust private equity. Contractors generally don't consider private equity because they operate in a community that has told them it does not work. They think, "Oh, those guys just want to flip the business." But Matt and his firm have shown that private equity can have more of a long-term vision. We are starting to see more success in the private equity community, and there is a growing understanding that PE investors will come in, work with you and your business, provide some capital to bring on good people, and share in the long-term vision. Because, ultimately, a private equity investor has to come to the same conclusion that the only way to maximize value is to create a sustainable model.
What do mid-market construction firms need to know about private equity?
Jeremy Swan: The most important thing is to really understand the value that a private equity firm can bring and realize that what they bring to the table is more than just money. Many private equity firms have deep industry specialization. They understand the business models, the regulatory impacts, and the overall market environment. So when we get a company ready for private equity conversations, we help them understand the right firms they should be talking to. And, of course, we help them prepare for those conversations by looking at their management team, the quality of their financial data, and the infrastructure of the business to make sure that everything is aligned appropriately.
Is private equity getting more comfortable with the construction industry?
Katz: The firms that are very comfortable in the construction industry have built up a substantial resume and knowledge base. I think having a track record allows certain firms to get comfortable with the inherent risks in this industry. You need to have that deep bench of executives, as well as resources and relationships with surety bond providers and lenders, to help you quickly understand the quality of the opportunity you are considering. Some PE firms in this industry have become reasonably adept at figuring out what really matters and are even prepared to hold assets for a longer period of time. And, if a change needs to be made, they know who to call and can effectively leverage their executive resources from a governance and leadership perspective.
What about the construction industry? Is it getting more comfortable with private equity?
Callahan: I'd answer that by saying that many contractors are still pretty guarded about revealing their financial information. They operate in an extremely competitive industry, so naturally they are very concerned about sharing information. Contractors report having their offices swept for bugging devices as competitors try to gain market intelligence to learn information about bidding and other critical business items. So it makes it difficult for construction companies to take that leap of faith into private equity.
Katz: These business owners are definitely suspicious of outsiders. I think to a large degree, it's driven by the fact that construction is a local business. It is a very, very small universe and people are very concerned about disclosing any information, including the fact that they are contemplating a transaction, which is ironic since they are all contemplating a transaction. I have seen an unbelievable number of situations in which no one below the CFO has ever seen a balance sheet or an income statement. As a private equity investor, the only way to overcome that is to show up with a resume and say: "We get it. We have been down this path before. We are happy to answer your questions. Here are the names of three CEOs who grew up in the construction industry and who sit on the boards of our companies."
What are the benefits of private equity for construction companies?
Swan: Unlike other capital sources, private equity is really a strategic partner. When a company gets to the point where it does not have the ability on its own to get to the next level, that is when the right private equity firm can bring substantial value to the table. Private equity brings more than just capital; it brings relationships in the market. It can be anything from business development relationships, partnerships, and succession planning, as well as relationships within government and the commercial sector to identify new opportunities. Private equity brings a lot of value specifically to the construction business. PE firms understand the project-related nature of the construction businesses, the bidding cycle, the competitiveness of this market, and they will bring a ton of value to the table in addition to the capital that a company needs to grow.
Katz: I agree that private equity can add measurable value to these companies. More so than in many other investment opportunities, you can create substantial value by taking a family business with multiple relatives who are involved in day-to-day operations, but maybe should not be, and working with that company and helping it evolve into a self-sustaining institutional organization that can then be sold to a strategic buyer. The natural strategic acquirers in this market take some measure of relief in finding a well-run asset with professional management.
Does private equity mean I have to sell the business outright?
Katz: In my experience, most business owners in the construction industry seem to be particularly interested in a recapitalization transaction versus an outright sale. I understand that, fairly or not, private equity has a reputation for cost-cutting and financial engineering rather than for real growth. But, in a recap situation, the business owner can often stay on as CEO and continue to retain some measure of control. In the end, everybody wins.
Callahan: Now is the time for construction companies to start making the necessary preparations so that they can go to market effectively. By implementing a plan – by bringing in seasoned executives, for instance – they will be in a great position to take advantage of any opportunity.
Contact
For more information, please contact Jack Callahan, partner and Construction Industry Practice Leader, at jack.callahan@cohnreznick.com or 732-380-8685, Jeremy Swan, Principal, CohnReznick's Private Equity and Venture Capital Practice, at jermey.swan@cohnreznick.com or 646-625-5716, or Matthew Katz, Managing Director, FdG Associates, at smk@fdgassociates.com.
This has been prepared for information purposes and general guidance only and does not constitute professional advice. You should not act upon the information contained in this publication without obtaining specific professional advice. No representation or warranty (express or implied) is made as to the accuracy or completeness of the information contained in this publication, and CohnReznick LLP, its members, employees and agents accept no liability, and disclaim all responsibility, for the consequences of you or anyone else acting, or refraining to act, in reliance on the information contained in this publication or for any decision based on it.
Subject matter expertise
Jack Callahan

CPA, Partner - Construction Industry Leader

Jeremy Swan

Managing Principal - Financial Sponsors & Financial Services Industry

Close

Contact

Let's start a conversation about your company's strategic goals and vision for the future.

Please fill all required fields*

Please verify your information and check to see if all require fields have been filled in.
Receive CohnReznick insights and event invitations on topics relevant to your business and role.
Subscribe