New York not-for-profits: Amendments bring new flexibility for board operations
New York State Senate Bills A9969/S9047 recently amended certain provisions of the New York Not-for-Profit Corporation Law (N-PCL) for corporate governance requirements, to "modernize provisions of law relating to members, directors, and officers to align with current practices, streamline procedures, and eliminate unnecessary regulatory burdens," the bill summary states. We recommend that any impacted not-for-profits speak with their legal counsel to review the scope of the changes and identify how these new rules could impact their organization.
The amendments, enacted as of November 2022, include the following updates:
1. Expansion of voting methods of the governing body: Previously, to approve an action of the governing body, board members would consent by a vote at a board meeting or through email. Organizations now will have more flexibility to vote on matters of the organization without having a meeting through expansion of "electronic" consent, utilizing electronic means such as electronic portals (e.g., DocuSign) or fax. If an electronic method is used, organizations must maintain reasonable verification that the transmission was authorized by the member of the governing body.
2. Duration of term for replacement board members: Under the old provisions, replacements selected to serve for board vacancies in an organization were only allowed to temporarily hold office and could be replaced at the next annual meeting of the board, with no alternatives. The amendments allow for more flexibility, allowing temporary board members to hold office either: (1) until the next annual board meeting, (2) until the end of the unexpired term of the director(s) whom they replaced, or (3) for a term to be determined by the board that ends at a particular future annual meeting. These updates allow greater flexibility for the mechanics of filling vacant positions. This should also allow for a more orderly succession of board positions.
3. Board quorum requirements: With this new legislation passed, the ability to meet a board quorum requirement will be maintained in the event a present board member is impacted by a conflict of interest or related party transaction. Historically, such a board member would be removed from the quorum count when required to recuse themselves from decision-making on board matters during a meeting. This adjustment allows organizations to make decisions without fear of compromising independence while maintaining board quorum.
What does CohnReznick think?
The legislature has made these amendments to better align with how organizations meet and do business. Organizations operating in New York State should consult their legal counsel to determine whether they should amend their by-laws to make organizational/governance changes to take advantage of these new regulations.
Contact
John Alfonso, CPA, CGMA, Partner, Not-for-Profit & Education Industry Leader
646.254.7415
Lori Rothe Yokobosky, CPA, MST, Partner, Exempt Organizations Tax Services Leader
973.403.6940
Jola Tuck, Director, Exempt Organizations Tax Services
781.849.5334
Chaim Fridman, Exempt Organizations Tax Services
646.448.5469
Subject matter expertise
John Alfonso

CPA, CGMA, Partner - Not-for-Profit & Education Industry Leader

Lori Yokobosky

CPA, MST, Partner & Exempt Organizations Tax Services Leader

Close

Contact

Let's start a conversation about your company's strategic goals and vision for the future.

Please fill all required fields*

Please verify your information and check to see if all require fields have been filled in.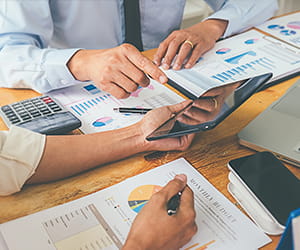 CohnReznick Tax: Alerts and Webinars
Receive CohnReznick insights and event invitations on topics relevant to your business and role.
Subscribe
This has been prepared for information purposes and general guidance only and does not constitute legal or professional advice. You should not act upon the information contained in this publication without obtaining specific professional advice. No representation or warranty (express or implied) is made as to the accuracy or completeness of the information contained in this publication, and CohnReznick LLP, its partners, employees and agents accept no liability, and disclaim all responsibility, for the consequences of you or anyone else acting, or refraining to act, in reliance on the information contained in this publication or for any decision based on it.