Kobes joins CohnReznick as Managing Director, Value360 – Transactional Advisory

New York, NY – January 17, 2023 – CohnReznick LLP, one of the leading advisory, assurance, and tax firms in the United States, today announced that Laura Kobes has joined the firm as a Managing Director in its Value360 - Transaction Advisory Services practice. Based in Virginia, Kobes will focus on leading and growing the firm's dedicated Sale and Purchase Agreement (SPA) Advisory practice and on M&A dispute capabilities, both as the neutral arbitrator and as an advisor to buyers and sellers. She brings expertise as a transaction forensics leader focused on M&A-related due diligence, integrity diligence, disputes, representation and warranty claims, and complex litigation support for a variety of industries including private equity, healthcare, pharmaceuticals, and life sciences.
"As our clients increasingly turn to us for guidance navigating financial due diligence processes and the complexities of M&A transactions, deepening our SPA and disputes bench strength is a critical part of maintaining an extraordinary client experience," said Margaret Shanley, Principal, CohnReznick Advisory - Transaction Advisory Services Practice Leader. "Laura's exceptional technical knowledge and proven negotiation capabilities, inclusive of leading 50 arbitrations ranging in value from $1 million to $1.4 billion in disputed consideration, will be an asset to our clients and our practice."
"Helping our clients to maximize value and minimize risk is the cornerstone of our rapidly expanding Value360 practice," said Claudine Cohen, Managing Principal, CohnReznick Value360 Practice. "Laura's breadth of experience providing clients with a strong competitive advantage during sales and purchase negotiations and the post-closing purchase price adjustment process across multiple industries will drive even greater value for our clients."
Kobes' experience in transaction forensics, investigations, and compliance includes providing industry-leading service advising clients on deal pricing mechanisms and accounting- and financial-related aspects of SPAs. She has served as both the neutral arbitrator and as a consulting expert assisting companies resolve complex post-acquisition disputes related to the application of US and foreign GAAP and accounting and finance provisions of contracts. She has also conducted investigations into a variety of complex matters such as code of conduct violations, financial irregularities, procurement fraud, whistleblower complaints, and bribery and corruption allegations (including the FCPA).
Before joining CohnReznick, Kobes was a leader in the Transaction Forensics practice and Senior Manager for a Big 4 firm. She earned her BS in Commerce (Accounting Concentration) from The University of Virginia's McIntire School of Business. She is a Certified Public Accountant in Virginia and the District of Columbia and is also a Certified Fraud Examiner.
Subject matter expertise
Laura Kobes

Managing Director, Transaction Advisory Services

Close

Contact

Let's start a conversation about your company's strategic goals and vision for the future.

Please fill all required fields*

Please verify your information and check to see if all require fields have been filled in.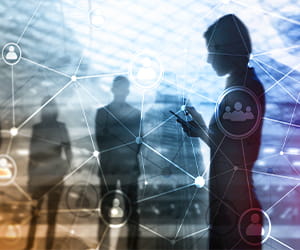 News Latest Media Commentary, Press Releases, & Industry Awards
Receive CohnReznick insights and event invitations on topics relevant to your business and role.
Subscribe