Q&A: How restaurants can navigate pandemic-related challenges

Q1: For restaurants still dealing with pandemic-related issues, would you say supply chain challenges, inability to fill vacant roles, or rising food costs are having the biggest impact?
A: Yes, yes and yes. Unfortunately, restaurants are currently facing a trifecta of challenges, with supply chain, staffing, and inflationary issues creating serious obstacles; and this is coming on the heels of being shut down for many months at the beginning of the pandemic. Some restaurants were able to utilize the PPP loans and other programs to re-invent or tweak their business models, but the last thing the industry needs is more headwinds to negatively impact their operations.
Q2: What are some innovative ways for restaurants to address these challenges?
A: To address supply chain issues, restaurants need to actively look for new sources that can supply alternative products that will meet the restaurants' quality standards. Using sub-standard products will wreak havoc on the long-term viability of a restaurant.
Staffing problems need to be addressed by focusing on retention. Restaurants should identify their best people and do what they can to retain them as it's less expensive to keep good employees than it is to find new ones. Additionally, restaurant owners need to adjust their days and hours to maximize employee utilization; for example, not serving lunch or dinner on certain days when there are fewer patrons.
Restaurants have also had to raise their prices to stay in business, and patrons are willing, to some extent, to pay more, but there will be a price point at which customers simply decide to stay at home. Restaurants should look at everything, from purchasing to insurance costs to packaging, and see where there are opportunities for cost-savings. Owners should consider an independent review of their business, including ingredients, portion sizes, menu management, payroll, etc. to identify opportunities to lower costs and offset inflationary pressures.
Q3: Do you foresee the nature of the restaurant industry changing over the coming year? If so, what can we expect?
A: Unfortunately, what we're seeing now may be the new normal where fewer workers are available for the industry. Many who left the restaurant industry now have office jobs and are not returning. Restaurants need to invest in information systems (such as kitchen and ordering technology) to make their operations more efficient. This will lead to greater efficiencies and also make it easier for employees to do their work, so they are more likely to stay. In order to survive and thrive, restaurants will have to make do with fewer employees who are higher paid.
Subject matter expertise
Close

Contact

Let's start a conversation about your company's strategic goals and vision for the future.

Please fill all required fields*

Please verify your information and check to see if all require fields have been filled in.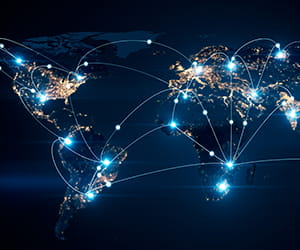 Coronavirus Resource Center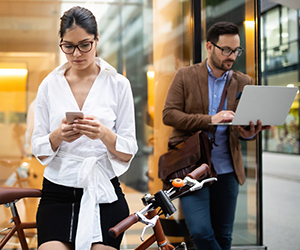 Hospitality Insights: Strategic Plans for Transforming Your Business
Receive CohnReznick insights and event invitations on topics relevant to your business and role.
Subscribe
This has been prepared for information purposes and general guidance only and does not constitute legal or professional advice. You should not act upon the information contained in this publication without obtaining specific professional advice. No representation or warranty (express or implied) is made as to the accuracy or completeness of the information contained in this publication, and CohnReznick LLP, its partners, employees and agents accept no liability, and disclaim all responsibility, for the consequences of you or anyone else acting, or refraining to act, in reliance on the information contained in this publication or for any decision based on it.