How hospitals and health systems can use price transparency to become more patient centric

This content originally appeared on BeckersHospitalReview.com. It is based on a webinar hosted by Becker's Hospital Review and sponsored by CohnReznick.
The new price transparency rule, which took effect January 1, 2021, presents hospitals and health systems with opportunities to drive greater patient centricity, improve patient outcomes and deliver a value proposition that justifies premium charges and builds public trust. The objective of price transparency is to become more patient-centric, and the final rule is just one step to getting there. 
Hospital finance leaders discussed how hospitals and health systems can make the most of the price transparency rule and use it to amplify their mission statements during a January 19, 2021 webinar hosted by Becker's Hospital Review and sponsored by CohnReznick LLP, one of the leading advisory, assurance and tax firms in the U.S. 
The leaders were: 
Caroline Znaniec, Healthcare Industry Advisory Leader and a Managing Director in Strategy & Innovation at CohnReznick LLP
Edward Bleacher II, CFO of St. Christopher's Hospital for Children in Philadelphia, P.A. 
John Settlemyer, Assistant Vice President of Revenue Cycle for Atrium Health in Charlotte, N.C.
Four key takeaways from their discussion: 
1. Providers are using price transparency to challenge themselves to return to their mission of providing high quality care for their communities, Ms. Znaniec said. The increased visibility that comes with the price transparency rule will give providers the ability to see what patients see when it comes to costs, and systems will have to evaluate how their pricing is perceived by patients, Mr. Settlemyer said. Hospitals can see data in a way they haven't necessarily visualized it before and align value with price. For many hospital executives, this is the first time they have a clear visual to how their gross charge measures up to their cash pay discount, minimum and maximum allowable payer rates, Ms. Znaniec added.
2. Rational pricing is achievable and can meet both strategic and defensibility objectives, Mr. Settlemyer said. He suggested providers go back to the basics by looking at the provider reimbursement manual. What is CMS' definition of a charge? How should charges be related to the cost of service? How should the charge be applied uniformly to all patients? These are questions to start with to begin to make meaningful changes to systems' pricing strategies. Mr. Bleacher added that it's important to make sure to consider all dynamics of anything that may be connected to charges prior to rebasing and work with CMS for any outlier clauses that are connected to charges.
3. There are several keys to taking a rational pricing approach that doesn't sacrifice profitability. The panelists agreed that the key strategies to achieving a rational pricing model are to obtain and validate cost data, compare pricing to objective benchmarks and align pricing objectives with strategic outlook. Make sure how you're capturing charges makes sense with how you're getting reimbursed. Determine a simplified pricing and charging structure, and validate the accuracy in the capture of charges. Mr. Settlemeyer added that in reviewing your pricing structure, charge capture opportunities are often unveiled and those opportunities can improve our revenue overall. Involve the appropriate stakeholders, not just in managed care, finance and revenue cycle management, but clinical leaders as well. Lastly, assess the impact and don't make assumptions. Simply increasing charges year over year doesn't necessarily increase revenue.
4. Hospitals and health systems should encourage patients to reach out to them with questions about pricing, Ms. Znaniec said. Systems should instruct patients on their website to reach out with questions because it shows your willingness to help your community and get back to your overall mission. Price transparency is meant to help people know what they're buying when they buy medical services, Mr. Bleacher said. It's agreed that publishing your charges and rates alone does not meet the objectives of transparency. It's a step in the right direction, but there is more work to be done.
To view the full webinar, watch below
Our independent audits of hospitals has shown that hospitals are not as compliant with CMS price transparency rules as they may think. For most, they are surprised to find that key requirements are missing, interpretations have missed the mark and that they are at risk for civil monetary penalties.
Sign up for a quick assessment today.
Receive a complimentary and confidential price transparency compliance quick assessment that will help you spot issues and avoid penalties.
Subject matter expertise
Close

Contact

Let's start a conversation about your company's strategic goals and vision for the future.

Please fill all required fields*

Please verify your information and check to see if all require fields have been filled in.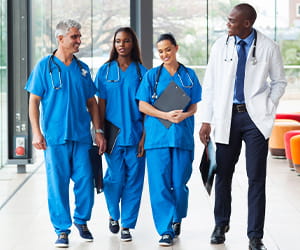 Hospital Price Transparency: Ensuring Compliance & Creating Value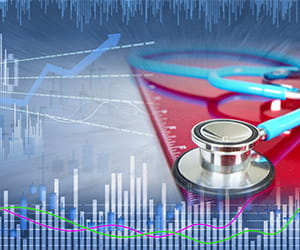 Price Transparency Compliance Assessment
Receive CohnReznick insights and event invitations on topics relevant to your business and role.
Subscribe
This has been prepared for information purposes and general guidance only and does not constitute legal or professional advice. You should not act upon the information contained in this publication without obtaining specific professional advice. No representation or warranty (express or implied) is made as to the accuracy or completeness of the information contained in this publication, and CohnReznick LLP, its partners, employees and agents accept no liability, and disclaim all responsibility, for the consequences of you or anyone else acting, or refraining to act, in reliance on the information contained in this publication or for any decision based on it.