CohnReznick supports hospitals as they not only work through the complexities of price transparency compliance, but also align pricing and charging strategy for improved charge capture. Fusing industry insight and compliance and regulatory proficiency, we can go beyond technical requirements to also help you enhance strategies and identify market and improvement opportunities.
Watch our quick 8 minute webinar debunking 7 common price transparency myths. Based on our interactions with hospitals, health systems and healthcare associations, our webinar sets the record straight and focuses your compliance efforts on what truly matters. Then, download our Price Transparency Compliance Roadmap to give you a framework that eases your journey to compliance.
How you price and charge for items, services, and procedures is critical to the success, relationship, and potentially quality outcomes of your patients. Patients may determine their treatment options based on the ability to pay out of pocket expenses. This deterrent can keep a patient from having the necessary care provided to diagnosis or treat a condition that becomes costlier in the absence of the care. Further, in a transparent environment, you can quickly lose the public's trust when your patients can't easily access or understand your charges. Patients are left asking "what is the hospital hiding?" We understand this may not be a deliberate act by your hospital.
Unfortunately, there are many reasons why it's difficult for some hospitals to create an appropriate pricing transparency program, including: 
Disparate data sources
Unstructured/improperly structured data (e.g., descriptions not written in plain language)
Interrelated charges (understanding how itemized charges come up to sum as package charges)
Lack of technology to export data and to pull together and publish reports
Meeting timelines and priorities, especially amid the COVID-19 pandemic
CohnReznick believes transparency compliance creates an opportunity to improve charge capture and revenue performance. Pricing should be not only transparent – How was the price determined? – but also defensible – Is the price consistent with cost, the market, and any unique offerings? – and strategic – Is the price allowing for growth in the market? This is referred to as rational pricing.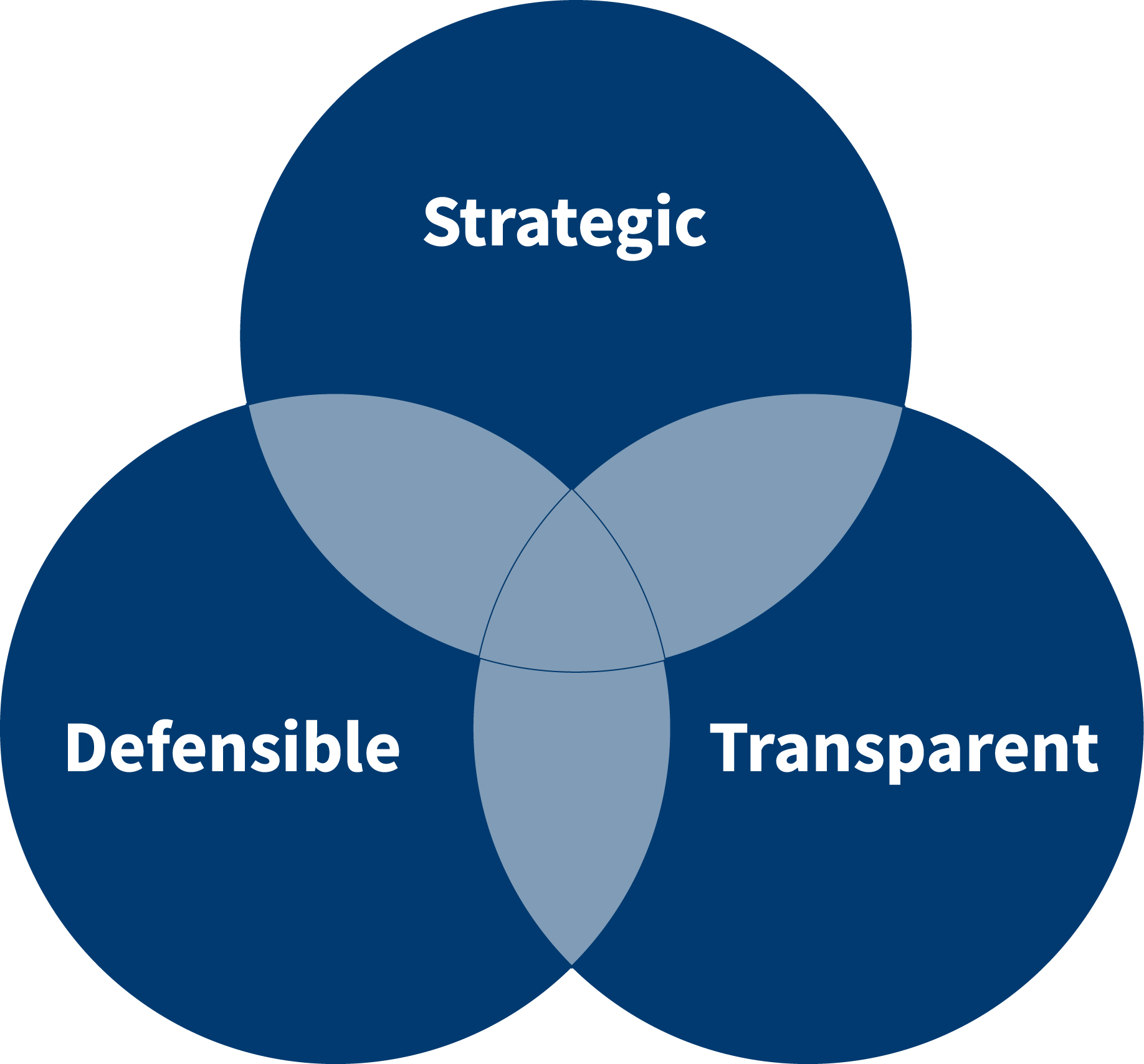 Our rational pricing methodology leverages guiding principles that consider a hospital's net revenue expectations, interrelationship of services and charging methodologies, market position and strategic outlook, and overall patient and other stakeholder satisfaction. Our rational pricing model delivers:
A simple administrative process

Coverage of financial requirements for the provision of quality care

Clear, easy communication of prices and methodology to consumers – including patients, payers and providers

Stable benchmarking and other comparisons related to cost of care and market share

Clarity for shoppable services
CohnReznick is prepared to show you how this pricing transparency mandate is more than an exercise in compiling and publishing data; it's an opportunity to re-evaluate your pricing methodologies and identify potential improvements. Our team can: 
Implement immediate pricing and charging methodology changes to meet the guiding principles of a rational pricing methodology
Extract, translate, and analyze the data needed to meet CMS's reporting requirements
Provide guidance on how to better align pricing, charging, and reporting as the industry moves to value-based reimbursement models
Identify inefficiencies and opportunities to improve quality in revenue cycle processes
Enhance payer contract compliance to avoid underpayments
Our transparency consulting services include:
Compliance
Guidance on specifically how to best comply with the new requirements
Compliance audits of your current or drafted systems and policies
Revenue integrity
Building a replicable process for you to extract the data needed to meet CMS's reporting requirements and appropriately translate data for consumers, on a recurring basis

Review and assistance with development and maintenance of a pricing strategy that meets CMS price transparency objectives alongside the industry move to value-based reimbursement models

Assessment of payer compliance and assistance with payer contract negotiations/discussions, including helping to level-set revenues and reimbursements per contractual agreements
Data and technology
Development and optimization of data extraction and compilation systems
Automation of processes (e.g., updating standard and shoppable services in real time)
Audit/Assurance
Data integrity in the transfer of data between systems
Analysis around developing a value-based proposition and pricing strategy
Cyber and interoperability
Data integrity and security analyses

Assessment of data exchange with vendors and other internal and external entities
Related Services