Enhance manufacturing processes and performance with IBP

IBP for Manufacturing E-book
This article is an excerpt from our e-book on 10 operational challenges in four categories that manufacturers can address with IBP: Connectivity, Visibility, Planning and forecasting agility, and Process and performance enhancement.
On-time, profitable manufacturing requires a precise alignment of resources: materials, labor, machine time and capacity.
Businesses need strong planning to make sure that adequate amounts of those resources are available, even amid market shifts, and that they are all working and efficient. So, they should constantly be mindful of and engaged in process and performance enhancements: elimination of outdated manual processes and improved speed and accuracy of reporting tools.
An integrated business planning (IBP) strategy can with all this by linking planning processes, driving communication, helping to ensure accurate reporting and more. Read on for details.
MATERIALS AND MACHINES ARE MISALIGNED
Q: We sometimes lack available machine time to meet our production needs. So while we may have the right materials in place, we lack the equipment to produce the products. How can we better balance materials and machine availability?
A: On-time manufacturing requires a precise alignment of available machine capacity, materials, and labor resources. But for many manufacturers, machine availability planning remains an ad hoc, manual process that does not factor in demand for materials and production. Getting machine availability right requires not only correctly calculating equipment capacity, but also preventive maintenance and repair of production systems.
Long-term impact: Machine capacity planning improves reliability of manufacturing plants, enhances productivity and uptime, and optimizes preventive maintenance.
LACKING THE METRICS

TO MEASURE PERFORMANCE
Q: We use a number of metrics to measure performance and progress toward achieving specific targets. What we really need, though, are scorecards and dashboards that are informed by the right key performance indicators (KPIs) – in real time. What are the metrics that really matter, and how can we implement them?
A: Operational metrics allow planners across functions to monitor the interplay of operations, productivity, and profit. Planners can identify and use KPIs to help understand cycle time, capacity utilization, inventory levels, downtime, reject rates, quality control, and unit profitability. With IBP, manufacturers can centralize metrics in a single platform and measure performance in real time using configurable reporting tools and dashboards. Eventually, planners will be able to forecast KPIs in advance – in effect, planning future performance – rather than simply calculating them after the fact.
Long-term impact: Metrics built on accurate data and integrated systems can help organizations improve forecasts for demand, production, inventory, and labor. For optimal results, dashboards and reporting tools should be connected to underlying transactional data.
MANUAL PROCESSES,

ENCUMBER EFFICIENCIES
Q: My company relies on far too many manual processes before production begins. Procurement, for example, uses a series of manual workflows for approval and communications. How can we automate processes to improve operational efficiencies?
A: Procurement, like many preproduction workflows, typically involves an excess of manually handled documents and communications. IBP incorporates process automation tools to streamline procurement workflows and supplier relationships. For example, it can integrate tools that automatically generate RFPs, or ones that use optical character recognition to automate invoice processing. Similarly, process automation can improve service by creating a centralized platform for communications that enables more accurate and faster customer response.
Long-term impact: Re-engineering and automation of manual business processes helps improve operational efficiencies and accelerate decision-making. It can also improve employee retention by eliminating rote manual tasks. Ultimately, these efficiencies will reduce operating costs and boost financial performance.
PLANNING TEAMS ARE ISOLATED BY FUNCTION
Q: My company is pushing our line of business managers to increase collaboration among operational, executive, and administrative teams. But we remain isolated by functional silos and typically don't have access to current enterprise-wide data. How can we collaborate if we're not connected?
A: An appropriate IBP strategy connects data and stakeholders to enable real-time information-sharing and collaboration across teams and locations. IBP is typically supported by preconfigured reporting and dashboard capabilities that help planners understand current performance and monitor forecasting activities across divisions. When one planning team updates a forecast, all stakeholders can review the changes and update their outlooks accordingly.
Long-term impact: IBP can help planners unify their efforts across functions to bolster the accuracy and sharing of forecasts.
Planners will be able to work from a single script to break down functional silos and ultimately cultivate a business culture based
on collaboration.
TAKE ACTION
Manufacturers should revisit their business processes and selectively implement new procedures that address manufacturing trends and drive operational efficiencies.
GET MORE INSIGHTS ON INTEGRATED BUSINESS PLANNING FOR MANUFACTURING
In addition to enhancing your processes and performance, IBP can help connect teams and functions across your organization, tackle visibility challenges, and boost your planning and forecasting agility. Register and download our full report to learn how.
Subject matter expertise
Marisa Garcia

CPA, Partner, CohnReznick Advisory

Henrietta Fuchs

CPA, Partner, Manufacturing and Distribution Industry – Co-Leader

Close

Contact

Let's start a conversation about your company's strategic goals and vision for the future.

Please fill all required fields*

Please verify your information and check to see if all require fields have been filled in.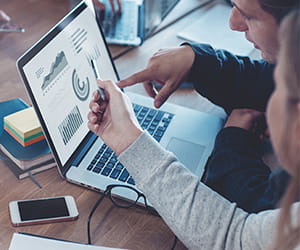 Integrated Business Planning
CohnReznick's Integrated Business Planning (IBP) team helps companies collect and transform disparate planning processes into one efficient, connected planning process that provides real-time insights, allowing all teams across the organization to plan with confidence. We have standing collaborations with leading technology providers to implement comprehensive solutions to best resolve your business planning challenges.
Receive CohnReznick insights and event invitations on topics relevant to your business and role.
Subscribe
This has been prepared for information purposes and general guidance only and does not constitute legal or professional advice. You should not act upon the information contained in this publication without obtaining specific professional advice. No representation or warranty (express or implied) is made as to the accuracy or completeness of the information contained in this publication, and CohnReznick LLP, its partners, employees and agents accept no liability, and disclaim all responsibility, for the consequences of you or anyone else acting, or refraining to act, in reliance on the information contained in this publication or for any decision based on it.