CRE's Evolving Metric: The metrics that enable Commercial Real Estate to capitalize on occupier experience

As the architect wheeled into his client's parking lot one recent morning, a series of unseen events set the day into motion. His assigned parking slot, appointments, and documents had been loaded into the building's integrated space-management system. His ID badge not only unlocked access to the building and elevator, but it also activated behind-the-scenes services that created a customized workplace experience.
The facility's central calendar app pinged his smartphone to deliver directions from the sleek lobby through the relaxing shared spaces—the pinball machine was, for once, eerily silent—to the small office that would be his for the day. As he placed his laptop on the desk, he noticed that the lighting and temperature had been adjusted to his preferences, and his go-to Spotify playlist for concentration—Deep Focus—was already droning quietly in the background.
The architect reached for his smartphone and used the building app to tap out an order for a double cappuccino. As he neared the refreshment counter, he could hear the hiss of steamed milk as the robotic barista topped off his espresso. He returned to his customized space, smiled at the images of his daughter shuffling on the digital photo frame, and rolled up his sleeves. All he needed to do now was nail the presentation.
This isn't the future. Today, commercial real estate (CRE) companies are creating seamless, convenient experiences for office occupiers, rather than the traditional emphasis on space occupancy and utilization. Using physical facilities enabled by digital technologies, CRE firms are betting that data and automation can create a human experience that delights both workers and their employers.
Increasingly, it's this human experience–factors such as convenience, an energetic design, integrated technologies, and a carefully curated community–that conveys value to space. The goal is to employ digital intimacy to create a convenient and engaging work environment that's too comfortable to leave.
It's all about the experience
Boosting occupancy and foot traffic are no longer the sole objectives of commercial real estate companies. Rather, it's the experience of shared spaces that has increasingly become a critical focus. When customers and occupiers feel good, they spend more time in the building, translating to overall tenant attraction and happiness, extended or renewed leases, add on services and conveniences, and bottom line profits.
A foundational cornerstone of a feel-good blueprint are shared spaces designed to accommodate multiple activities such as socializing, learning, community-building opportunities, refreshment counters, recreation, and outdoor spaces that provide fresh air and sunlight.
These design elements can have a quantifiable impact on experience, according to Gensler, a global architecture and design firm. In a recent survey, Gensler found that occupiers rate experiences at the best-designed spaces nearly twice as high as those at poorly designed facilities. What's more, the survey found that spaces that can accommodate multiple activities are much more likely to deliver great experiences—and garner praise from occupiers.
Beyond blueprints, a rewarding experience includes a range of curated services like fitness classes, personal grooming, beer and wine tastings, hipster food halls, and even on-site entertainment and cultural events. And then there are services designed to help employees manage their "second shift" chores, such as shopping for gifts, dropping off dry cleaning, and pet care, to name a few. Streamlining these drudgeries can free workers to better focus on their day job.
In recent years, the smorgasbord of on-site services has migrated from Silicon Valley tech campuses to the likes of the somewhat staid Goldman Sachs, which combines traditional perks like a tempting spread of local food specialties and fitness classes with more esoteric employee-centric services. The investment bank, for instance, reimburses new mothers who pump and ship their breast milk home while traveling for work.
Some businesses are taking an outside-in approach to improving experience. Take a look at the CapitalOne Financial Corporation, which is transforming public spaces in retail banks into facilities that are a blend of co-working locations, casual cafés, and tablet-powered casual financial information outlets. The bank's CapitalOne Cafés serve up free Wi-Fi, handcrafted coffee, and locally baked pastries in inviting shared spaces that seem more like co-working sites than a bank branch. CapitalOne associates are on hand, of course, to help consumers better understand and improve their finances—and remind them of the advantages of physical banking.

The apps for all that
Increasingly, individuals can navigate these expansive catalogs of facilities, services, and amenities from the flat of their hands. CRE firms are creating tenant-engagement smartphone apps that can deliver a wealth of convenience to office occupiers and customers, and ultimately provide an analytic layer of foot traffic to help measure performance.
Among them is Tishman Speyer, which offers an app called ZO for its tenants. The CRE company partners with local service providers to curate services that include wellness, backup child-care planning, on-site medical services, and rideshares. The app is available to tenants and directly to their employees, demonstrating the shift in focus toward the people who use facilities, rather than solely the lessee.
Similarly, the CBRE Group, a real estate and investment firm, has created a mobile app called CBRE app that can be customized to meet specific needs of building owners and tenants. It integrates property services and amenities with a digital concierge that helps employees pre-order their daily double-skim latte and bagel, or handle more prosaic tasks like reporting a burned-out lightbulb.
The rise of these types of proptech service providers should come as no surprise. Third-party businesses like Equiem have for years been helping real estate companies design and implement personalized services, apps, and portals. Increasingly, they are also using data analytics to measure satisfaction with the workplace experience.
The metrics that matter
To measure customer experience, market research company Gartner points to five categories to assess: Employee engagement, quality, customer satisfaction, customer loyalty/churn, and brand reputation. Each of these categories contains a number of KPIs—employee engagement includes worker absenteeism, satisfaction, and willingness to work outside office hours, for instance—and companies should measure at least one item from each category. Combining these KPIs with more traditional CRE metrics, such as occupancy rates and lease renewals, represents the Holy Grail for CRE companies.
Assessment of experience should also include unique human metrics that enable CRE companies to measure satisfaction in numbers, rather than words. WeWork, the co-working juggernaut, provides an example. WeWork has developed a series of metrics designed to capture the quality of customer experience. Dozens of self-reported happiness ratings, as well as behavioral metrics like attendance, are aggregated to create a score. Happiness touchpoints include satisfaction with coffee, Wi-Fi, cell reception, key cards, events, team friendliness, and conference room facilities. WeWork continuously measures these customer touchpoints, from onboarding to exit, to deepen its understanding of member engagement and elude to an overall level of satisfaction.
This devotion to data can enable businesses to better plan facility space, encourage collaboration, design engaging environments and services, and create an aesthetic that reflects that of its occupiers. When blended with information gleaned from facility management systems and sensor-based equipment, data can help companies gain a more complete understanding of the user experience and customer preferences.
The ultimate goal of data analysis will be the ability to assign a quantitative value to a qualitative assessment. Working with this type of data will require mass volumes of data to identify and correlate patterns, mature analytics capabilities and a data-driven staff. That opens up a myriad of opportunities for companies that provide connected proptech systems and solutions that can gather and parse data to help businesses solve the analytic equation in measuring experience. In the future, the use of data to draw conclusions about space experience will likely push beyond the traditional boundaries of CRE asset management and enable these CRE companies to become technology players.
Valuation and benefits
While there is no explicit correlation between a great experience and higher asset valuation today, an informal connection is not difficult to infer. Tenants and occupiers who feel good about a space become "sticky." Accordingly, tenants will be more likely to renew leases, promoting brand loyalty. And it's always easier to renew a tenant than find a replacement. Moreover, enhanced efficiencies can yield cost savings. Each of these components driving towards more predictable revenue streams.
The power of experience continues to grow as artificial intelligence (AI) and machine learning (ML) empower CRE businesses to make intricate data-driven decisions based on larger and more diverse data sets. AI and ML will allow CRE companies to predict what will happen tomorrow based on today's real-time data as well as prescribe the best outcomes for future scenarios. We will explore the possibilities of AI and ML in a subsequent piece in this series.
Subject matter expertise
Close

Contact

Let's start a conversation about your company's strategic goals and vision for the future.

Please fill all required fields*

Please verify your information and check to see if all require fields have been filled in.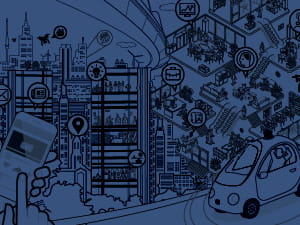 Putting People First: Disruptive Technology in CRE and Beyond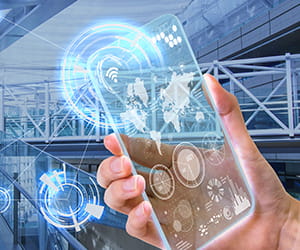 CRE Digital & Human Experiences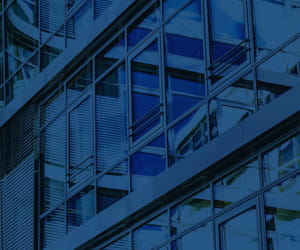 April 2019 Commercial Real Estate Insights and Updates
Receive CohnReznick insights and event invitations on topics relevant to your business and role.
Subscribe
This has been prepared for information purposes and general guidance only and does not constitute legal or professional advice. You should not act upon the information contained in this publication without obtaining specific professional advice. No representation or warranty (express or implied) is made as to the accuracy or completeness of the information contained in this publication, and CohnReznick LLP, its partners, employees and agents accept no liability, and disclaim all responsibility, for the consequences of you or anyone else acting, or refraining to act, in reliance on the information contained in this publication or for any decision based on it.