Brusgul joins CohnReznick as Managing Director, ESG

New York, NY – 11/30/2022 – CohnReznick LLP, one of the leading advisory, assurance, and tax firms in the United States, today announced that Jenny Brusgul has joined the firm's rapidly growing Global Consulting Solutions practice as Managing Director and ESG Practice Leader. In this newly created role, Brusgul will help CohnReznick clients manage ESG risk and develop and implement ESG strategies that deliver value to their stakeholders.
Based in the Washington, D.C. metro area, Brusgul comes to CohnReznick with extensive experience as a transformative ESG strategist and environmental sustainability leader. She has helped businesses in many industries drive change by embedding ESG into their 'business as usual' while also bringing cross-functional teams together to scale ESG client solutions.
As the ESG Lead for a Big 4 firm, Brusgul was recruited by a board member to develop the strategy and lead the execution of the firm's U.S. ESG business. This included creating multifaceted client-facing solutions, establishing go-to-market protocols, directing training programs for over 29,000 employees, cultivating alliance partners, and developing thought leadership and insights programs to capitalize on the growing ESG market. Her efforts helped the firm build its ESG practice from the ground up.
"CohnReznick's impressive, long-standing commitment to ESG and innovation is evident across its many practices and service lines," said Brusgul. "I am further impressed by the firm's Gamechangers in ESG Awards program and its goal of helping to elevate the stories of forward-thinking, purpose-driven companies and students who are embracing ESG. And so, I am thrilled to join CohnReznick and look forward to collaborating with both colleagues and clients to advance ESG principles in both businesses and the community."
"As ESG continues to change the game for both businesses and investors, CohnReznick has been at the forefront of helping our clients leverage ESG strategies to support their stakeholders and improve their communities," said Kristen Soles, CohnReznick Managing Partner, Global Consulting Solutions. "Jenny Brusgul's 20+ years of experience encompassing risk management, business transformation, sustainable development, and ESG leadership enables CohnReznick to bring a higher level of ESG commitment and expertise to our clients." Soles adds, "CohnReznick has been involved in ESG-focused efforts for almost forty years. I'm delighted to have a leader like Jenny on our team as we move forward over the next 40."
Brusgul earned an MBA in Finance, Marketing, and Strategy from Northwestern University's Kellogg School of Management. She graduated summa cum laude from George Mason University with a BS in Accounting.
Subject matter expertise
Jenny Brusgul

ESG Advisory Practice Leader

Close

Contact

Let's start a conversation about your company's strategic goals and vision for the future.

Please fill all required fields*

Please verify your information and check to see if all require fields have been filled in.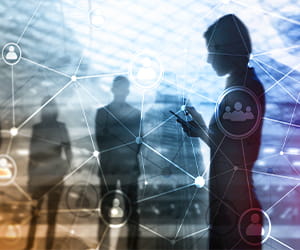 News Latest Media Commentary, Press Releases, & Industry Awards
Receive CohnReznick insights and event invitations on topics relevant to your business and role.
Subscribe