CohnReznick's Thanksgiving week office closure
Dear Clients and Friends:
We are focused on creating a differentiated experience for our clients and for our people. So, for the second consecutive year, we will be closing our physical and virtual offices during the week of Thanksgiving. This week-long closing is part of our CohnReznick Takes Time Together initiative and provides our team with an opportunity to truly disconnect and recharge. This initiative is a key facet of creating an outstanding experience for our people that helps us deliver exceptional service to our valued clients.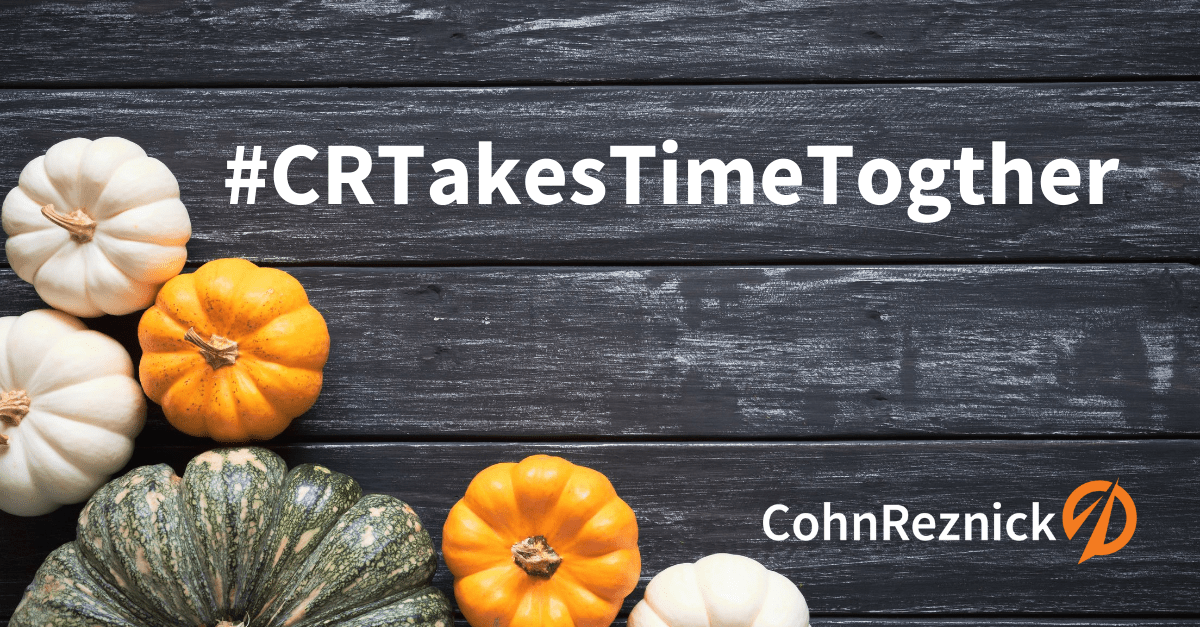 This break is one we've been planning for months, designed to ensure your service needs do not miss a beat. However, if you have any coverage concerns whatsoever, please contact your engagement partner or me directly to discuss. You have my personal pledge that your needs will be covered and we will make sure any and all concerns are addressed.
Thank you for your business. Our goal is always to be that trusted advisor to help you thrive.
I hope you take time to enjoy this time of year with the people you love and the activities that recharge you.