CohnReznick's Thanksgiving week office closure
Dear Clients and Friends:
This Thanksgiving season, as a gesture of gratitude to our outstanding team members, we are closing our physical and virtual offices Monday, Nov. 22 – Friday, Nov. 26 to give everyone an opportunity to disconnect and recharge.
Our people have impressed me from the earliest days of the pandemic, right through today, with their resilience, creativity, compassion, and their commitment to our clients, communities, and each other. We have all been in this together – we are stronger together – and we believe that taking this break together strengthens us as well.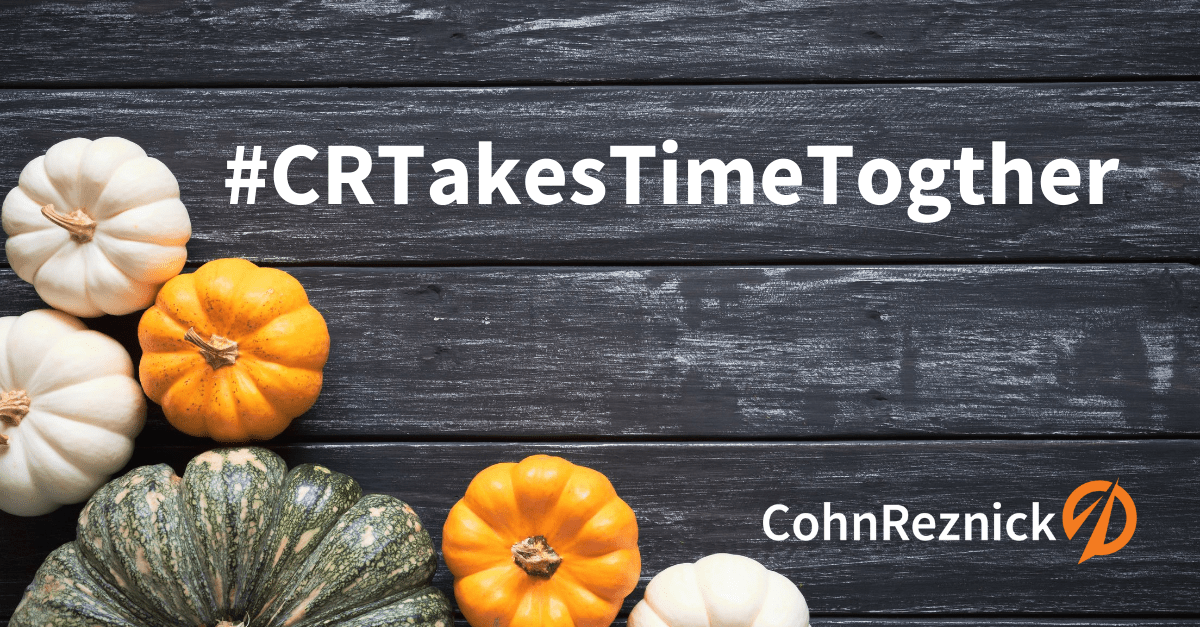 On behalf of everyone at CohnReznick, let me also extend my gratitude for your business and for the trust you put in us. You can be sure we have planned to meet your service needs during this time. We wish you a very happy Thanksgiving holiday and hope it is filled with the people and traditions you love.