Private Equity Wire names CohnReznick Best Audit Firm – Middle Market
New York, NY – November 16, 2022 – CohnReznick LLP, one of the leading advisory, assurance, and tax firms in the United States, today announced that it has been recognized by Private Equity Wire as the Best Audit Firm – Middle Market in the publication's 2022 US Awards program. Award winners were announced during an awards ceremony and networking event held at The University Club of New York.
The Private Equity Wire US Awards program was created to recognize "excellence among fund managers and service providers in the US across a wide range of categories." Within its service provider awards categories, firms are nominated based on a widespread survey of more than 100 GPs and other key industry participants.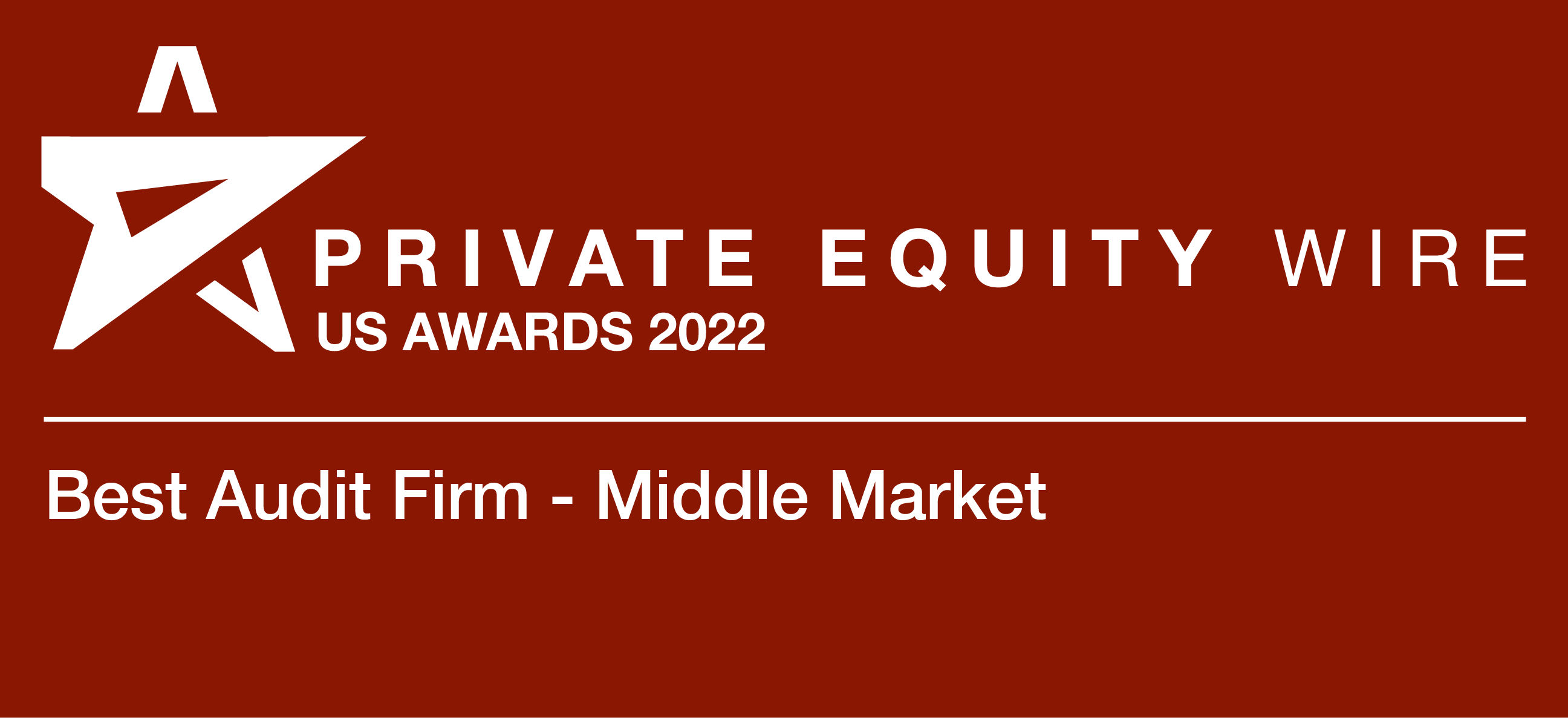 "Regulatory requirements and compliance are critically important when navigating the complexities of the private equity landscape. We are committed to driving value for our clients throughout the investment cycle while simultaneously helping them to minimize risk," said Jeremy Swan, CohnReznick Managing Principal - Financial Sponsors & Financial Services Industry. "We are proud to receive this award and, on behalf of our entire team, I want to thank Private Equity Wire and its readers for choosing CohnReznick as the 2022 Best Audit Firm – Middle Market."
Last year, CohnReznick was named the Best Accounting Firm in the Private Equity Wire US Awards. The firm also earned the Best Tax Fund Award in the Private Equity Wire U.S. awards program in 2020 and Private Equity Wire's Best Fund Accounting Firm Award in 2019.
Launched in 2007, Private Equity Wire publishes PE news and features for LPs and GPs as well as their service providers, issuing daily news over its website as well as features, reports, research, awards and events for the global PE industry.
Related Services