Kilkenney joins CohnReznick as Principal and Chief People Officer

New York, NY – November 6, 2023 – CohnReznick LLP, one of the leading advisory, assurance, and tax firms in the United States, today announced that Kimberly Kilkenney has joined the firm as Principal and Chief People Officer. In this role, Kilkenney will collaborate with firm leadership to execute on the strategy of providing a best in class people experience across a global footprint.
Based in Denver, Kilkenney is a solution-oriented, client-focused, and collaborative global people leader with more than 20 years of experience leading transformations and driving human capital strategies aligned to key business objectives. Her extensive people and leadership experience spans the full scope of talent management and programs, most recently overseeing global talent acquisition; mobility; HR technology (HRIS); data management, reporting and analytics; workforce strategy and planning; and contingent labor and vendor management. She has successfully managed the alignment of the full lifecycle of workforce strategy, solutions, plans, and operations supporting multiple business units and geographies for a large global professional services organization.
Kilkenney has also designed, deployed, and led comprehensive diversity, equity, and inclusion (DE&I) programs spanning from recruitment to retention. These include recruiter training, intern programs, return to work initiatives, veteran hiring strategies, and accelerated leadership programs. She has also served on several DE&I committees to champion inclusivity in the workplace and is a frequent facilitator, sponsor, and panel member on related topics.
"The foundation for our firm's continuing growth and success has always been the talent and character of our people. Retaining and recruiting the best in our industry has never been more important as our clients increasingly rely on us to keep them at the forefront of their industries and as CohnReznick continues to expand domestically and overseas," said David Kessler, CohnReznick Chief Executive Officer.
Continues Kessler, "Kim is an exceptional leader with a proven ability to integrate business and people strategies across complex, multi-functional organizations and teams. We are delighted to welcome her to CohnReznick as our Chief People Officer and look forward to the many ways she will elevate our people experience within the firm, with our clients, and with the broader communities we reach."
Kilkenney shared, "CohnReznick's commitment to maturing their systemic HR functions to enable strategic business alignment alongside building a premier professional experience across the firm were key drivers in my choice to join the journey and lead the charge. I am excited to be joining CohnReznick and collaborating with our partnership and team members at all levels to align our workforce strategies to business strategies and growth."
Kilkenney joins an outstanding People & Culture leadership team leading the critical functions of Total Rewards, Talent Acquisition, Resource Management, Talent Management, Performance Management, and Learning & Development. Their collective efforts to drive an extraordinary people experience were at the forefront of the firm being named as one of Newsweek's 100 Most Loved Workplaces in America® for the third year in a row and being certified by Great Place to Work® for the second consecutive year.
Before joining CohnReznick, Kilkenney was Managing Director, People Workforce Solutions, Systems, and Futures for Deloitte Global. In this role, she was responsible for leading initiatives related to global transformations, future of work, location strategies, and workforce strategy. She earned a BA, Psychology/Pre-Med, cum laude, Phi Beta Kappa from The College of the Holy Cross and an M.Ed., Higher Education Administration, Counselor Education, summa cum laude, from The Pennsylvania State University.
Subject matter expertise
Kimberly Kilkenney

Principal, Chief People Officer

Close

Contact

Let's start a conversation about your company's strategic goals and vision for the future.

Please fill all required fields*

Please verify your information and check to see if all require fields have been filled in.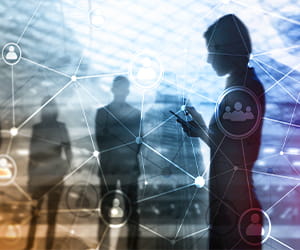 News Latest Media Commentary, Press Releases, & Industry Awards
Receive CohnReznick insights and event invitations on topics relevant to your business and role.
Subscribe