D'Aloia joins CohnReznick as Financial Services Partner

New York, NY – June 26, 2023 – CohnReznick LLP, one of the leading advisory, assurance, and tax firms in the United States, today announced that Danielle D'Aloia has joined the firm as a partner in its Financial Services practice. She brings more than 27 years of combined experience providing tax planning, compliance services, audit, and fund administration to investment management organizations and the alternative investments industry.
D'Aloia has extensive experience advising hedge funds, private equity funds, and fund of funds clients with varying structures and investment strategies including long/short equities, distressed debt, collateralized loan obligations, and loan origination. She also has experience with new fund launches, advising on organizational structures and evaluating private placement memorandums and partnership agreements from operational and accounting perspectives. Her technical areas of expertise include taxation of financial products; investment partnership tax allocations; and foreign tax reporting including PFIC and CFC reporting.
"With today's economic uncertainty and an increasingly complex regulatory environment, our clients benefit greatly from advisors with the diverse skills and expertise to position them for growth," said William Pidgeon, CohnReznick Financial Services Industry Leader. "Danielle's commitment to delivering exceptional client service, along with her passion for training, mentoring, and developing the skills of colleagues at all levels, will be an asset to our clients and the continual growth of our practice."
Before joining CohnReznick, D'Aloia was a tax managing director for a Big 4 firm. In this role, she advised clients on tax structuring, year-end tax planning, and tax reform. She also implemented K2/K3 reporting processes with tax technology and led training for her department.
D'Aloia earned a BS, Accounting, from Pennsylvania State University and an MS, Taxation, from Fairleigh Dickinson University. She is a licensed CPA.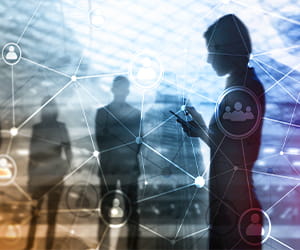 News Latest Media Commentary, Press Releases, & Industry Awards
Receive CohnReznick insights and event invitations on topics relevant to your business and role.
Subscribe