Using data to identify underserved applicants

Client: Louisiana Office of Community Development – Disaster Recovery Unit (OCD-DRU)
Relevance to DOA: Demonstrates the use of reporting tools to bring disparate data points together to guide actions moving programs forward.

An immediate value-add of engaging CohnReznick is our ability to help DOA visualize compliance down to the smallest details, while providing an uncomplicated way to see the bigger picture. From our experience implementing complex, federally funded programs, we have become efficient at building dashboards to monitor application trends. One example is our work supporting the State of Louisiana identify underserved populations in its disaster recovery efforts. CohnReznick was contracted beginning in September 2008 by OCD-DRU to develop and implement compliance and monitoring plans for more than $14.3 billion in disaster recovery programs, including the Great Floods of 2016.
Issue
In August 2016, prolonged rainfall from an unpredictable storm resulted in catastrophic flooding in the state of Louisiana. The flood has been called the worst U.S. disaster since Hurricane Sandy in 2012; however, despite the severe level of damage, the resulting recovery program appeared to be undersubscribed with only around 28,000 applications submitted as of May 2018.
Action
As Louisiana's compliance monitor, CohnReznick investigated using third party and program data to identify the population which met program eligibility parameters but was missing from the program's submitted applications (28,161). We took the "missing population" of 24,754 residents and broke them down by geographic location. To our surprise, Livingston Parish – the parish with the largest "missing population" - was 1/3 the size (by total census population) of the most populated parish in the program. This data was used for focused outreach and engaging politicians down to the local mayor to help these Louisiana residents in the greatest of need.
Impact
Thanks to our efforts helping Louisiana prioritize households in an effective and manageable manner, we were able to determine that despite needing aid, Livingston Parish – one of the areas most impacted by the Great Floods of 2016 – was underserved. This identification helped the State correct course and reach those citizens in need, and the program will end with a total application population
of 45,440.
Subject matter expertise
Frank Banda

CPA, CFE, PMP, Managing Partner – Government and Public Sector Advisory

Close

Contact

Let's start a conversation about your company's strategic goals and vision for the future.

Please fill all required fields*

Please verify your information and check to see if all require fields have been filled in.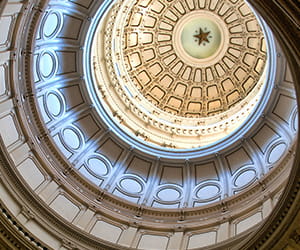 Infrastructure Solutions for State and Local Government
Receive CohnReznick insights and event invitations on topics relevant to your business and role.
Subscribe