Virginia Department of Taxation issues ruling on credit for Maryland PTE Tax

On Dec. 28, 2021, the Virginia Department of Taxation (The Department) released a ruling addressing whether Virginia's resident individual income tax credit for taxes paid to another state is applicable to Maryland's elective entity-level tax paid by a pass-through entity (PTE) in which a Virginia taxpayer has ownership. The Department ruled that Virginia taxpayers are eligible to claim the credit for PTE tax paid by S Corporations only. PTE tax paid by any other pass-through entity filers (e.g., partnerships) is not eligible to be credited under current state statute.
The Department's ruling can be accessed by clicking here.
What does this mean?
The federal Tax Cuts and Jobs Act of 2017 ("TCJA") installed a limit of $10,000 on the amount of non-business state and local taxes that individuals can deduct for federal income tax purposes. There was no similar limitation put into place for state and local taxes attributable to a trade or business. In response, various states, including Maryland, have implemented an election for PTEs to be taxed at the entity-level on behalf of their owners. This PTE tax is generally calculated on the distributive income of all PTE owners. The individual owners can then effectively deduct their pro rata share of the PTE tax as an offset to their pro-rata federal Schedule K-1 income on their personal federal income tax returns; thus, bypassing the $10,000 TCJA limitation. This has come to be known as the "PTE SALT cap workaround."
Virginia generally allows individual residents to claim a credit for income taxes imposed by other states on their distributive share of PTE income sourced to those states. The Department accordingly was requested to rule on whether this credit can be taken for a Virginia taxpayer's share of any Maryland PTE tax paid. Citing Virginia Code § 58.1-332 and Title 23 VAC §10-110-221, the Department determined that the credit is allowable only for Maryland PTE taxes paid by S Corporations, but no other PTE filers (e.g., partnerships). Moreover, this ruling would appear to be applicable to not only the Maryland PTE tax, but to Virginia residents receiving such elective PTE tax credits from partnerships and LLCs doing business in other states that are taxed at the PTE level.
Subject matter expertise
John Iannotti

CPA, Partner

Close

Contact

Let's start a conversation about your company's strategic goals and vision for the future.

Please fill all required fields*

Please verify your information and check to see if all require fields have been filled in.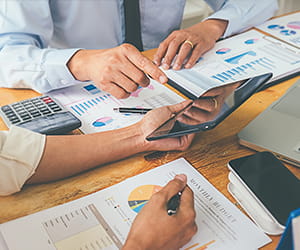 CohnReznick Tax: Alerts and Webinars
Receive CohnReznick insights and event invitations on topics relevant to your business and role.
Subscribe
Any advice contained in this communication, including attachments and enclosures, is not intended as a thorough, in-depth analysis of specific issues. Nor is it sufficient to avoid tax-related penalties. This has been prepared for information purposes and general guidance only and does not constitute legal or professional advice. You should not act upon the information contained in this publication without obtaining specific professional advice specific to, among other things, your individual facts, circumstances and jurisdiction. No representation or warranty (express or implied) is made as to the accuracy or completeness of the information contained in this publication, and CohnReznick LLP, its partners, employees and agents accept no liability, and disclaim all responsibility, for the consequences of you or anyone else acting, or refraining to act, in reliance on the information contained in this publication or for any decision based on it.