Three ways transportation and logistics companies can drive valuations in today's market

With e-commerce continuing to grow at a rapid pace – online sales worldwide rose 18% to almost $3 trillion in 2018 – transportation and logistics (T&L) companies that provide transportation, logistics, and fulfillment services for e-commerce companies continue to be acquisition targets. In particular, valuations have spiked for asset-light T&L businesses in an active M&A landscape. Over the past five years, the multiples at which these companies are selling have climbed from about eight times EBITDA to as high as 12 or 13 times EBITDA.
Several factors are impacting valuations. First, T&L companies are benefiting from the continuing growth of e-commerce. Online shopping accounts for nearly 10% of total retail sales in the U.S., and these sales are growing 14.5% year over year, according to the U.S. Department of Commerce. This means that well-positioned T&L companies are in high demand and can command outsized selling prices.
A second reason for rising valuations is the market is saturated with buyers, including many strategic acquirers with plenty of cash on their balance sheets. These players are willing to commit high bids in auction processes to purchase companies they can synergistically integrate with their own to create long-term shareholder value.
Additionally, many private equity (PE) funds are active in the T&L space competing against the strategic buyers. These PE firms are investing in platform companies that can serve as a foundation for rolling up multiple smaller companies in the same industry. 
And then there's Amazon. The e-commerce giant, which steadily brings more of its logistics in-house, keeps raising the bar with services like one-day delivery in every market. This is the Amazon effect. It compels T&L providers to keep pace and improve their services to attract new customers – and potential buyers.
So, how can T&L companies distinguish themselves to attract the highest valuation possible? Here are three ideas:
Offer value-added services. Delivery now involves much more than dropping a box at the front door. Some T&L companies are adding white-glove services that ensure high-end freight, like furniture and electronics, is not just delicately handled but also properly assembled and installed in the customer's home. 
Leverage technology. The strategic use of technology is helping T&L companies fuel growth while enabling them to deliver packages faster and more efficiently. Some businesses have developed proprietary software that allows them to better track the location of their deliveries, predict where and when capacity will be available, and automate matching the right truck with the right shipment at the right time.
Embrace specialization. Specialized T&L businesses that focus on niche sectors is an emerging trend. Examples include providers that have expertise in delivering medications to hospitals or auto parts to repair shops. Companies that master the art of specialization can build a loyal customer base and command strong valuations.
The outlook for M&A activity in the T&L space looks promising for at least the near future. Despite global economic uncertainty and the potential emergence of disruptive new technologies, we expect the T&L market to remain highly competitive and valuations to hold and test historic highs.
Subject matter expertise
Marc Nadritch

CPA, Partner, Transaction Advisory Services

Close

Contact

Let's start a conversation about your company's strategic goals and vision for the future.

Please fill all required fields*

Please verify your information and check to see if all require fields have been filled in.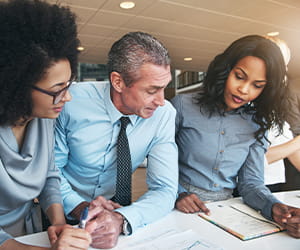 Receive CohnReznick insights and event invitations on topics relevant to your business and role.
Subscribe
This has been prepared for information purposes and general guidance only and does not constitute legal or professional advice. You should not act upon the information contained in this publication without obtaining specific professional advice. No representation or warranty (express or implied) is made as to the accuracy or completeness of the information contained in this publication, and CohnReznick LLP, its partners, employees and agents accept no liability, and disclaim all responsibility, for the consequences of you or anyone else acting, or refraining to act, in reliance on the information contained in this publication or for any decision based on it.